Today is my name day. Yes my middle name is Margareta. So happy names day to me and my aunt Margareta. I made this page of my sweet kitty Busan that one day decided to jump into the car and refuse to get out. She was really determined.
The Everlasting collection from Kaisercraft comes with this beautiful background and I decided to frame it with a white cardstock, fuzzy cut some details, splash some color mist and add some stitching, collectables and stickers.
Idag har jag namnsdag, japp mitt mellannamn är Margareta. Så grattis på namnsdagen åt mig och min moster Margareta som jag är döpt efter. Jag har använt ett foto av min katt Busan som eb dag hoppade in i bilen och vägrade att gå ut. Hon var verkligen bestämd.
Jag har valt att skapa med Everlasting från Kaisercraft. Den vackra bakgrunden behövde bara lite färgstänk, lite dekorationer och lite maskinsöm. Jag monterade allt på en vit cardstock.
Material:
Kaisercraft Everlasting – You and Me
Kaisercraft Everlasting – XO
Kaisercraft Everlasting – Amore
Kaisercraft Everlasting – Be Mine
Kaisercraft Everlasting – Stickers sheet
Kaisercraft Everlasting – Collectables
Coor Mist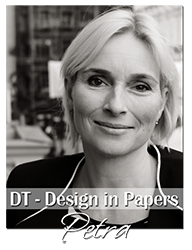 #KaisercraftEverlasting #Kaisercraft #Everlasting #Scrapbooking #DESIGNinPAPERS #MittKreativaKaos #PaperCraft