We have very pretty chairs that we bought 20 years ago. They are on the way to be shabby, a bit to shabby LOL. So my dear husband decided to start renovating them. Now we have no more chairs, only lots of parts of chairs that will one day be assembled into pretty chairs once again. One of these days, sooner or later, LOL.
I used the oh so pretty Scrap Studio collection from Kaisercraft and cut out lots of butterflies. It is a wonderful collection that I used some weeks ago. It was fun to go back and create som more with it. I really think it goes well with the longer and brighter days of spring.
Vi har vackra stolar som vi köpte för 20 år sedan. De är ganska slitna, lite för slitna, LOL. Så min käre make startade att renovera dem. Nu har vi inga stolar, bara delar av stolar, som en dag kommer att bli vackra stolar igen. En dag… förr eller senare… LOL.
Jag använde den vackra Scrap Studio-kollektionen från Kaisercraft. Jag har använt den förut för några veckor sedan men det var kul att gå tillbaka till den. Den passar så bra nu med de längre och ljusare dagarna på våren.
Material
Kaisercraft- Scrap Studio – Paper Pack 12X12
Kaisercraft- Scrap Studio – Cardstock Die-cuts
Kaisercraft- Scrap Studio – Paper Pad 6×6
Thickers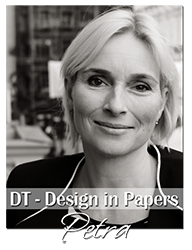 #Kaisercraft #ScrapStudio #MittKreativaKaos #DESIGNinPAPERS #Scrapbooking