Hej,
denna söndag blir det en dubbel-LO med papper från Kaiserrafts Misty Mountain. Jag var som bekant i USA i januari, på den stora mässan Creativation i Phoenix, och passade då på att vara lite turist också. Då blev det ett besök i Grand Canyon, och de fotona tycker jag passar så bra till denna serien.
Hi,
this sunday I will show you a doublepage layout with papers from Kaisercrafts Misty Mountain. I visited the USA in January, attending the big show Creativation in Phoenix, and at the same time I was doing a Little bit of sightseeing. I went to Grand Canyon and the photos I took there, matches beatiful with the Collection Misty Mountain.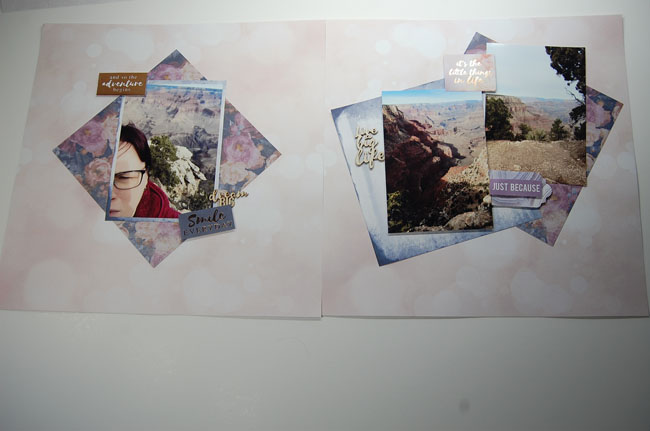 De små papperna bakom fotografierna kommer från 6,5×6,5 blocket.
The small papers behind the photographs comes from the 6,5×6,5 paperpad.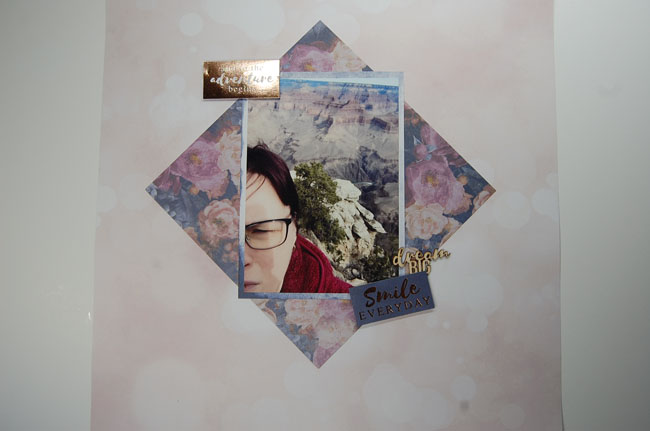 Trädekorationerna kommer från Kaisercraft och tillhör också Misty Mountain, och tags och texterna kommer från det lilla blocket.
The wood decorations also come from the Collection Misty Mountain, and the texttags comes from the small paperpad.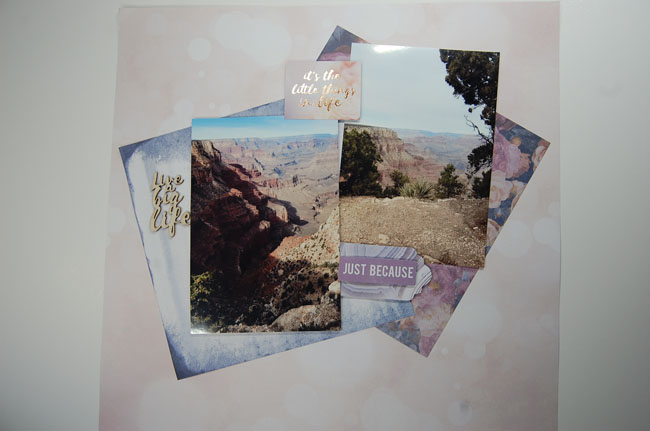 Hoppas vi syns om en vecka igen.
Hope to se you next week.
Materiallista:
Kaisercraft Mini Wooden Flourishes 35/Pkg – Be You
Kaisercraft Paper Pad 6.5X6.5 40/Pkg – Misty Mountains
Kaisercraft Misty Mountains Double-Sided Cardstock 12X12 – Bokeh
Scrapbook Adhesives 3L 3D Self-Adhesive Foam Squares 217/Pkg – White Mixed
Scrapbook Adhesives 3L E-Z Runner Grand Adhesive
Tonic Studios Super Trimmer