Last Sunday I held a LIVE tutorial at CiLi in PAPERS' Facebook. I made ATCs, a Card, a layout and this art Journaling page.
If you want to see the entire process, look –> HERE <–
I söndags för en vecka sedan körde jag en önske-LIVEtutorial på CiLi in PAPERS Facebook.  Det blev lite av varje; en ATC-serie, ett kort, en layout och början på en sida i min ART journal. Nu har jag gjort klart min Art journaling-sida och den kommer här!
Är du nyfiken på min LIVE och hur jag gjorde geliprinten så kolla –> HÄR <–
Material:
Dina Wakley Media Cling Stamps 6X9 – Weird Is Good
Ranger Gel Plate Assortment 3/Pkg
Tim Holtz Idea-Ology Spiral Bound Sticker Book – Big Talk Snarky
Tim Holtz Distress Collage Medium 59ml
Crafters Companion White Stamping Card 60/Pkg A4
Dina Wakley Acrylic Paint 29ml – Tangerine
Dina Wakley Acrylic Paint 29ml – Lime
Dina Wakley Acrylic Paint 29ml – Magenta
Dina Wakley Acrylic Paint 29ml – Lemon
Ranger Gel Plate Brayer – Small
Dina Wakley Media Gloss Spray 56ml – Carnation
Dina Wakley Acrylic Paint 29ml – Carnation
Prima Puffy Stickers 29/Pkg – Pumpkin & Spice
Dylusions Black Creative Journal 8X8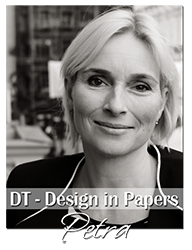 #MittKreativaKaos #PaperCraft #Scrapbooking #creative #inspiring #crafting #DESIGNinPAPERS #CiLiinPAPERS  #ArtJournal #ArtJournaling #RangerInc #DinaWakleyMedia #TimHoltz #Gelprinting #Geliprinting #Videotutorial #FacebookLIVE