Last Sunday I made a page during a Facebook LIVEtutorial. I use Geli printing with Dina Wakley acrylic paint and some lovely Heidi Swapp Art Walk and Pink Paisley 5th and Monaco decorations.
If you want to see the entire process, look –> HERE <–
I söndags för en vecka sedan körde jag en önske-LIVEtutorial på CiLis Facebook.  Det blev lite av varje; en ATC-serie, ett kort, en layout och början på en sida i min ART journal. Idag visar jag Layouten här i DESIGN in PAPERS blogg. Art journalingen kommer på tisdag.
På layouten har jag använt dekorationer från Heidi Swapp Art Walk och Pink Paisley 5th and Monaco
Vill du veta precis exakt hur jag gjorde så kolla –> HÄR <–
Material:
Ranger Gel Plate Texture Combs
Ranger Gel Plate Assortment 3/Pkg
Bazzill Basics Cardstock
Tim Holtz Distress Collage Medium 59ml
Dina Wakley Acrylic Paint 29ml – Tangerine
Dina Wakley Acrylic Paint 29ml – Lime
Dina Wakley Acrylic Paint 29ml – Evergreen
Dina Wakley Acrylic Paint 29ml – Magenta
Dina Wakley Acrylic Paint 29ml – Lemon
Ranger Gel Plate Brayer – Small
Heidi Swapp Small Sticker Pack 201/Pkg – Art Walk
Heidi Swapp Cardstock Stickers 153/Pkg – Art Walk Alpha
Pink Paislee Mixed Embellishments – 5th & Monaco
Pink Paislee Cardstock Stickers 6X12 74/Pkg – 5th & Monaco
Pink Paislee Ephemera Cardstock Die-Cuts 40/Pkg – 5th & Monaco
Pink Paislee Single-Sided Paper Pad 6X8 36/Pkg – 5th & Monaco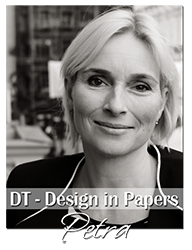 #MittKreativaKaos #PaperCraft #Scrapbooking #creative #inspiring #crafting #DESIGNinPAPERS #CiLiinPAPERS  #Layout #RangerInc #DinaWakleyMedia #TimHoltz #Gelprinting #Geliprinting #Videotutorial #FacebookLIVE