Alone we can do so little – but together we can do so much! That is the theme of these three tags – so same but also so different. I have used my Gel plate to make the backgrounds. I have the same stamped text on all three tags but I have used completely different techniques to decorate my tags.
On the first I stamped an image, then drew some lines to get a longer silhouette, cut it out and used it as a mask. I also stamped the branch, drew a line around it and cut it out.
On the second tag I used images stamped on tissue paper that I applied with gel medium.
On the last tag I decorated layer on layer using Tim Holtz paper dolls and acetate wings, some Dina Wakley Media Collage Collectives and some burlap from the Dina Wakley Media Art Journal. Some of the tags might end up in my journal in the end.
Which style do you like better?
Alone we can do so little – but together we can do so much! Det är temat på mina tre tags – så lika men Inso så olika. Jag har använt Gel plates /geliprinting för att skapa bakgrunden på ett A4 white stamping card som jag sedan delat och format som 3 tags. Jag har också använt samma stämplade text men i övrigt är dekorationerna och teknikerna helt olika.
På den första tagen använde jag ett stämplat mpoti – som jag förlängt genom att skissa på frihand – som en mask. Jag har också stämplats en kvist och ritat en linje runt som jag sedan klippt ut.
På tag nr 2 har jag stämplat på Tissuepapper som jag klippt ut och applicerat med gel medium.
På den sista tagen har jag dekorerat i lager på lager med Tim Holtz Paper dolls och acetat wings, Dina Wakley Media Collage collective och burlap som jag klippt från hennes Art Journal. Det skulle faktiskt kunna bli så att någon av dessa tags hamnar i min art journal till slut.
Vilken stil gillar du bäst?
Imorgon söndag kl 19.00 visar jag en Geli Print Live-tutorial på CiLi in Papers FaceBook – Välkommen dit!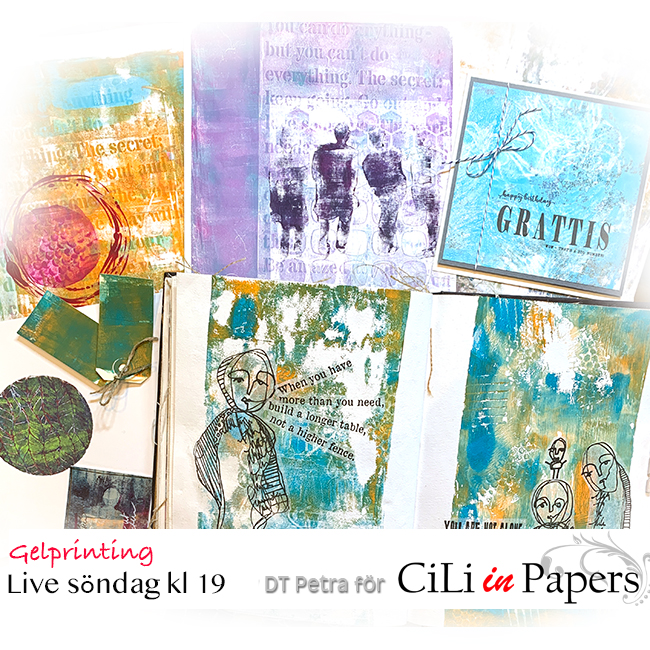 Material:
Ranger Gel Plate Assortment 3/Pkg
Dina Wakley Acrylic Paint 29ml – White
Dina Wakley Acrylic Paint 29ml – Cheddar
Dina Wakley Acrylic Paint 29ml – Sky 
Dina Wakley Acrylic Paint 29ml – Marine
Dina Wakley Acrylic Paint 29ml – Magenta
Tim Holtz Idea-Ology Paper Dolls Die-Cuts 43/Pkg – Christmas
Tim Holtz Idea-Ology Transparent Acetate Wings 72/Pkg
Dina Wakley Media Mixed Media Collage Collective
Dina Wakley Media Cling Stamps 6X9 – Better Together
Dina Wakley Media Cling Stamps 6X9 – Be Willing
Dina Wakley Media Cling Stamps 6X9 – Quirky People
Dina Wakley Media Stencils 9X6 – Mantras
Tim Holtz Tiny Attacher
Nuvo Deluxe Adhesive
Ranger Gel Plate Brayer – Small
hÄnglar & Wings Stencil – Prickar, eller Tim Holtz Layered Stencil Set 3/Pkg – Shifter Multidots eller punchinella
Crafters Companion White stamping card
Tim Holtz Sizzix Framelits Dies 8/Pkg – Tag Collection
Dina Wakley Media Fude Ball 1.5 Pen – Black
Band/lace/ribbon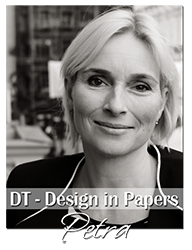 #MittKreativaKaos #PaperCraft #Scrapbooking #creative #inspiring #crafting #DESIGNinPAPERS #Tag  #Geliprinting #Gelplateprinting #Gelliprinting #TimHoltz #PaperDolls  #DinaWakleyMedia #RangerInk