I promised to show some Artist Trading Cards (ATC) made with the Gel plate printing from last week. I used the same technique as I did on my art journaling page and just pressed on some paper cards cut out in ATC-sized White Stamping Card. I used both punchinella (can be substitute with any hole stencil) and some tags to make patterns whilest Geli printing.
The decorations are from Vicki Boutin Storyteller and Heidi Swapp Art Walk. I also used some die cuts from Sizzix Thinlits and gold stickles to get that little extra finish. I also wanted to make the backside pretty so I used a ATC stamp from Deep Red that my Secret Santa brought me.
Förra veckan när jag visade min Art Journal så lovade jag att också visa de ATC-kort som jag gjort med samma teknik – Geli printing. Jag fortsatte helt enkelt att göra fler tryck på de bitar av White Stamping Card som jag förberett i ATC storlek (2,5″ x 3,5″). Jag har använt både punchinella (som du kan byta ut mot vilken stencil som helst med hål i ) och tags för att göra mönster vid Geliprintingen.
Dekorationerna är från Vicki Boutin Storyteller och Heidi Swapp Art Walk. Jag har också toppat med dies från Sizzix och Stickles i guld för att få till det där lilla extra. Jag ville så klart också göra baksidan vacker så jag använde en ATC-stämpel från Deep Red som min Secret Santa kom med.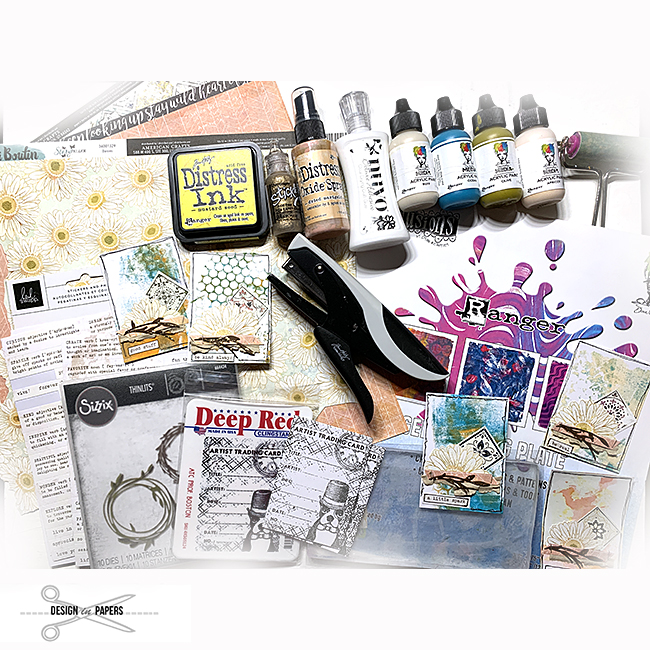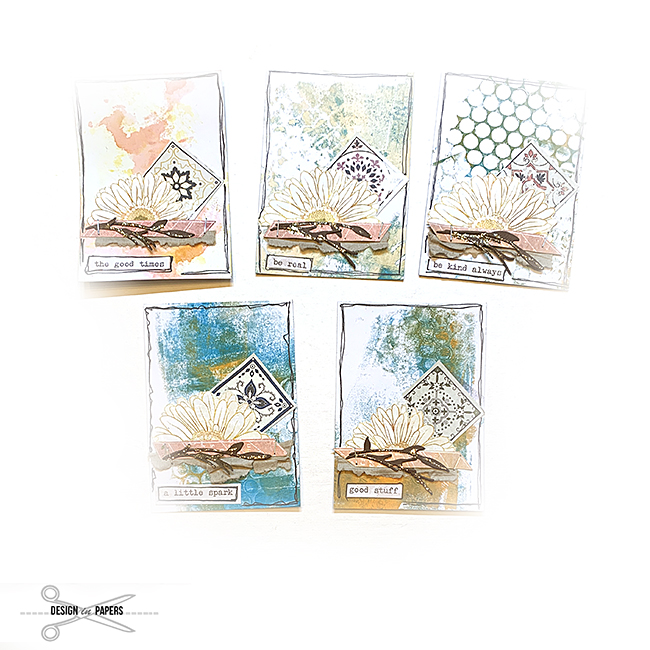 Material:
Ranger Gel Plate Assortment 3/Pkg
Dina Wakley Acrylic Paint 29ml – Apricot
Dina Wakley Acrylic Paint 29ml – Tangerine
Dina Wakley Acrylic Paint 29ml – Ocean
Dina Wakley Acrylic Paint 29ml – Buff
Ranger Tim Holtz Distress Ink Mustard Seed
Raner Distress Oxide Spray – Dried Marigold
Ranger Stickels Gold, Champagne
Tim Holtz Tiny Attacher
Nuvo Deluxe Adhesive
Ranger Gel Plate Brayer – Small
hÄnglar & Wings Stencil – Prickar, eller Tim Holtz Layered Stencil Set 3/Pkg – Shifter Multidots eller punchinella
Crafters Companion White stamping card
Sizzix Thinlits Funky Wreaths
Deep Red Cling stamps ATC Prof. Boston
Heidi Swapp Art Walk Stickers and photo corners 108
Vicki Boutin Storyteller  12×12 pattern paper – Daises
Vicki Boutin Storyteller  12×12 pattern paper – Memoir
Vicki Boutin Storyteller  12×12 pattern paper – Patchwork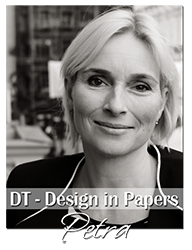 #Scrapbooking #DESIGNinPAPERS #MittKreativaKaos #PaperCraft #creative #inspiring #crafting  #RangerInk  #DinaWakley #DinaWakleyMedia #ATC #ArtistTradingCard #ArtistTradingCards #Gelprinting #Gelliprinting #Gelplate #VickiBoutin #Storyteller #HeidiSwapp #TomHolts #Sizzix