I´m happy to be here as Guest Designer for a couple of months, and today want to show you a set of ATC cards created with Jen Hadefields collection "Along the Way". This collection is fun & playful. Elegant and colorful. It´s versatile! It fits for small project like cards, tags and atc´s but can also be used for layouts and off the page projects. Or why not for your favourite travel journal?
Jag är superglad att få vara Gäst Deigner här i ett par månader, och idag vill jag visa ett par ATC kort jag gjort med Jen Hadefields collektion "Along the Way". Den här kollektionen är både lekfull & elegant. Den passar till allt från enklare kort till layouter och altrade projekt. Och varför inte använda den i din kalender?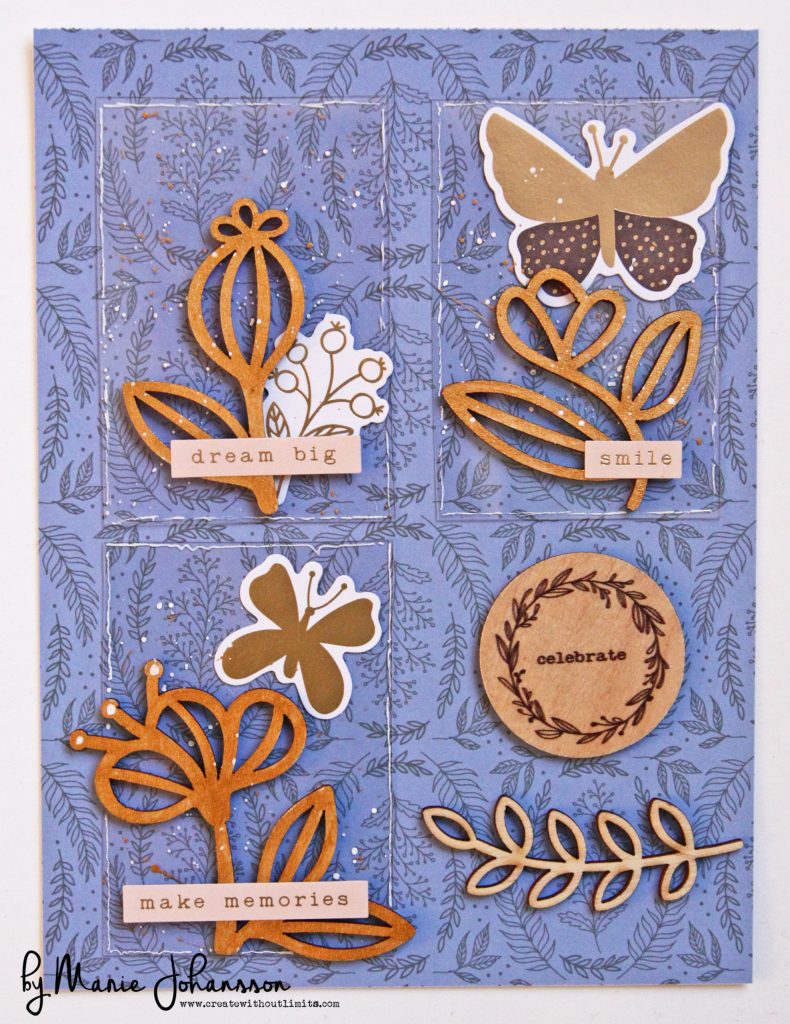 These cards where really fun & simple to create. Sometimes I just love making projects that are fast and not that "fussy" as my to go projects are…. I simply cut out the ATC card shapes from a acetate sheet (Tonic Studios) and then added the decorations from Jen Hadfield.
Korten var enkla och roliga att göra. Jag började med att klippa ut kortbasen ur ett akrylark från Tonic Studio. Efter det limmade jag helt enkelt fast dekorationerna.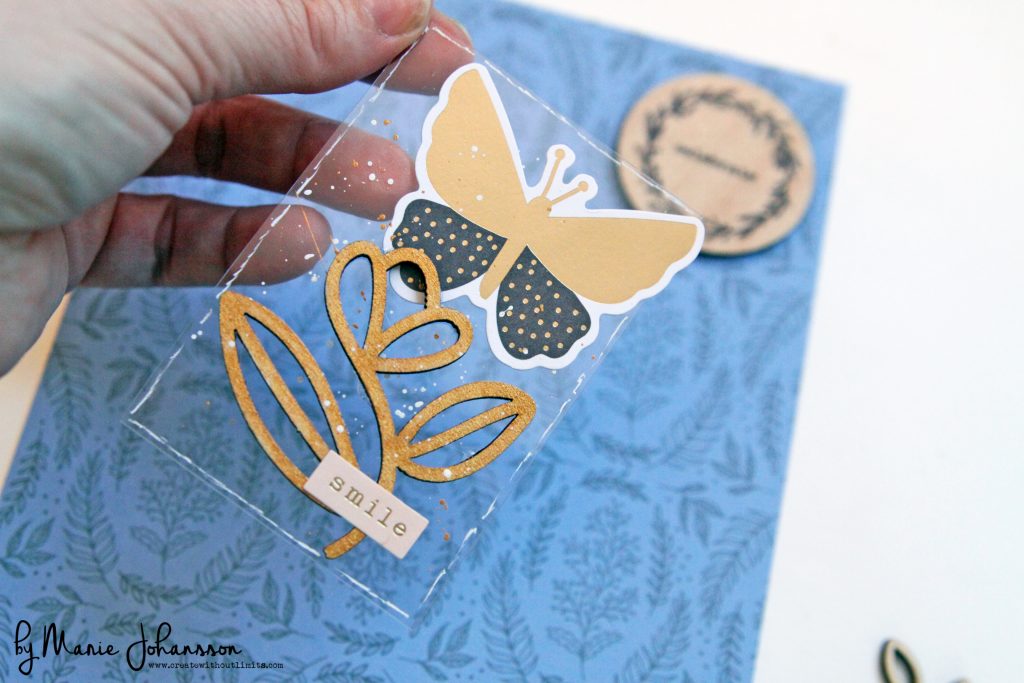 I used Veneer Shapes and Ephemera Cardstock Die Cuts from the Collection. The small stickers comes from the Along the Way Frases pack. I painted the veneers with Tattered Angels Glimmer Mists & also splattered some over the finished cards. I must say that it was challenging to take photos of a see trough item – colors & focus tend not co-operate…
Jag använde mig av trädekorationer & cardstock die cuts som finns i kollektionen. Där finns även de små textremsorna jag använt. För att få en enhetlig effekt målade jag trädekorationerna med Tattered Angels Glimmer Mist. Jag stänkte också över lite färg på de färdiga korten. Jag måste säga att fotografera något som är genomskinligt verkligen var en utmaning… Färgerna och fokus blev lite sådär, men de översta och nedersta bilderna visar de rätta färgerna.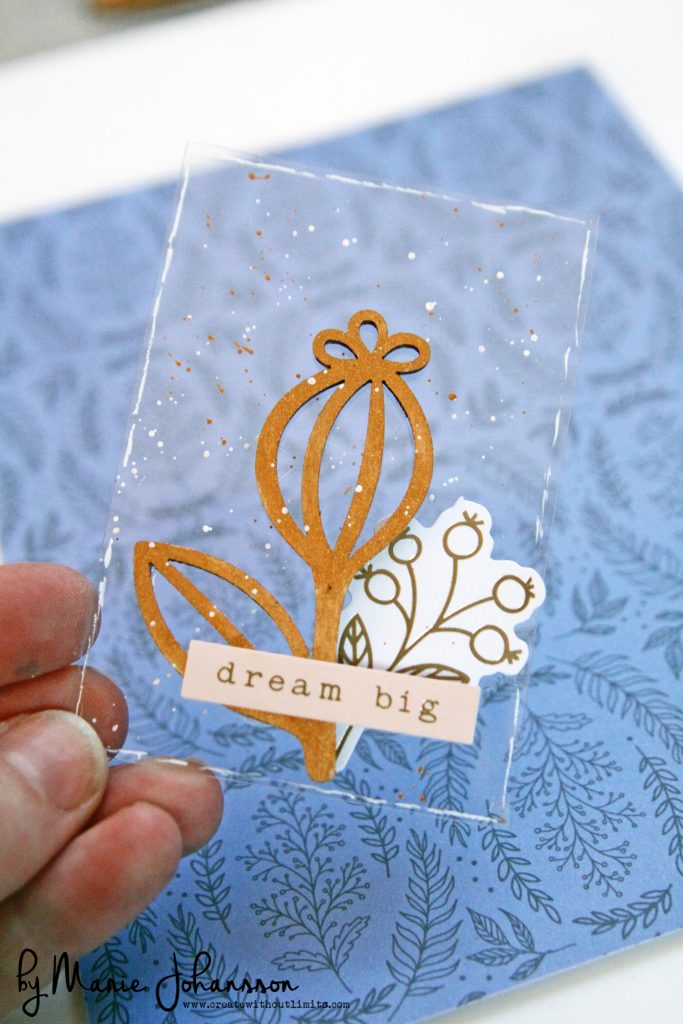 Love all the different patternes that comes with the paper pack & the packs of veneers and die-cuts.
Älsk på de olika mönstrena som kommer i papperblocken…
Material:
Jen Hadfield Stickers 120/Pkg – Along The Way Phrases
Jen Hadfield Veneer Shapes 20/Pkg – Along The Way
Jen Hadfield Ephemera Cardstock Die-Cuts 40/Pkg – Along The Way
Jen Hadfield Single-Sided Paper Pad 6X8 24/Pkg – Along The Way
Tattered Angels Glimmer Mist 59ml – Gold
Tattered Angels Glimmer Mist 59ml – Precious Metal
Tonic Studios Craft Perfect 0.38mm A4 – Heavy Weight Construction Acetate
Tonic Studios Nuvo Deluxe Adhesive – 200N
Thank you for stepping by today!
Tack för besöket idag!
♥ Marie