I can't say enough how much I love my Art Journal. It's a great place to try new colors, go with the flow, make happy pages and make sad pages… whatever comes out of your mind find it's way down to the paper. All together it become a lovely piece of art in the end.
This time I've played with Dina Wakleys happy bright colors and I picked some green and matched up with a copper metallic. The paperdoll from Tim Holtz collection give some character to the page.
Jag måste bara säga att jag älskar min Art Journal! Den är ett perfekt att testa nya färger och tekniker i, skapa utan tanke, göra glada sidor och göra ledsna sidor, vad som helst som snurrar runt i hjärnan kan komma ner på papper som färg. I slutänden blir det ett helt makalöst konstverk att bläddra i.
Den här gången har jag lekt med Dina Wakleys gladfärger och jag valde några gröna och matchade upp med en metallic koppar. Pappersdockan från Tim Holtz kollektion ger hela uppslaget lite karaktär.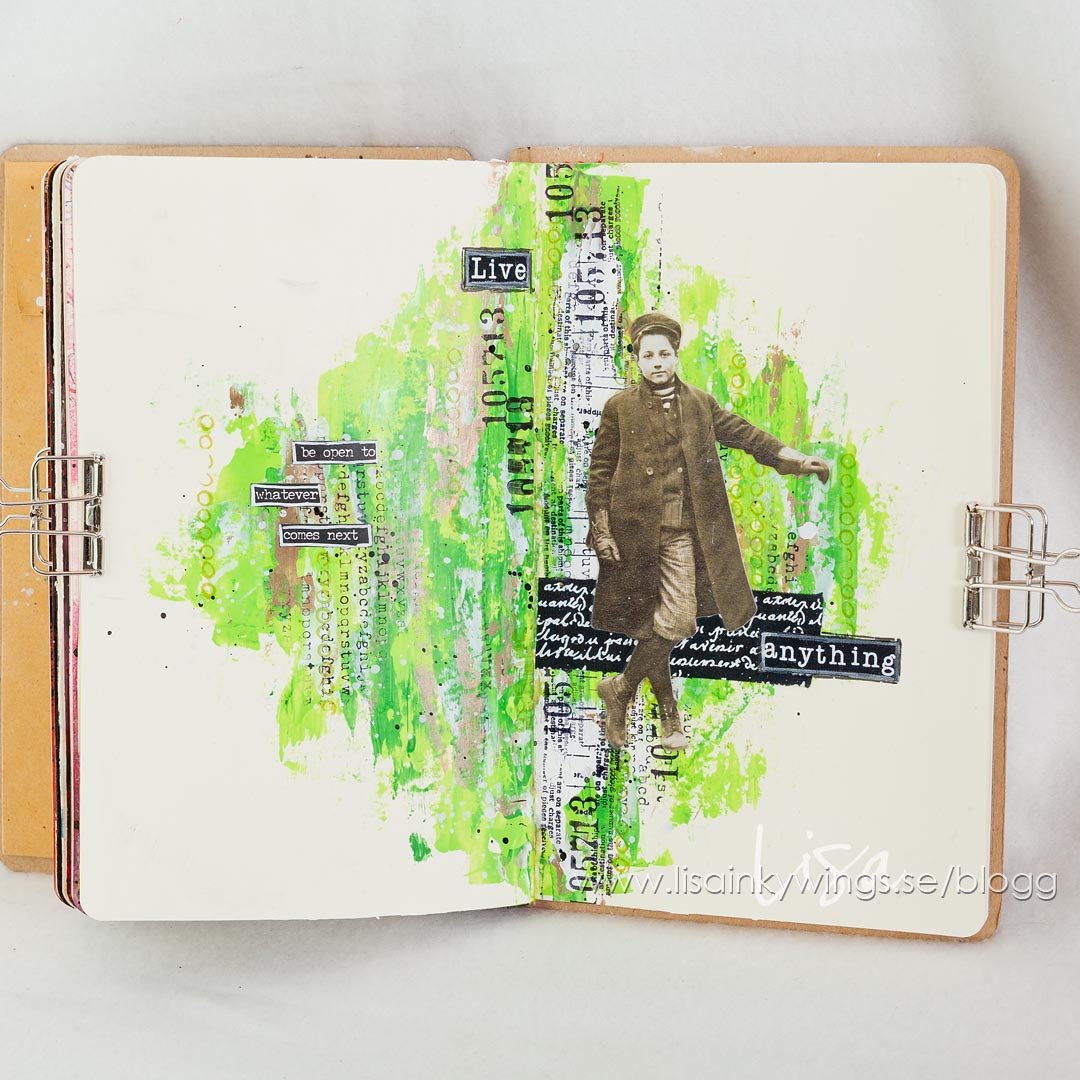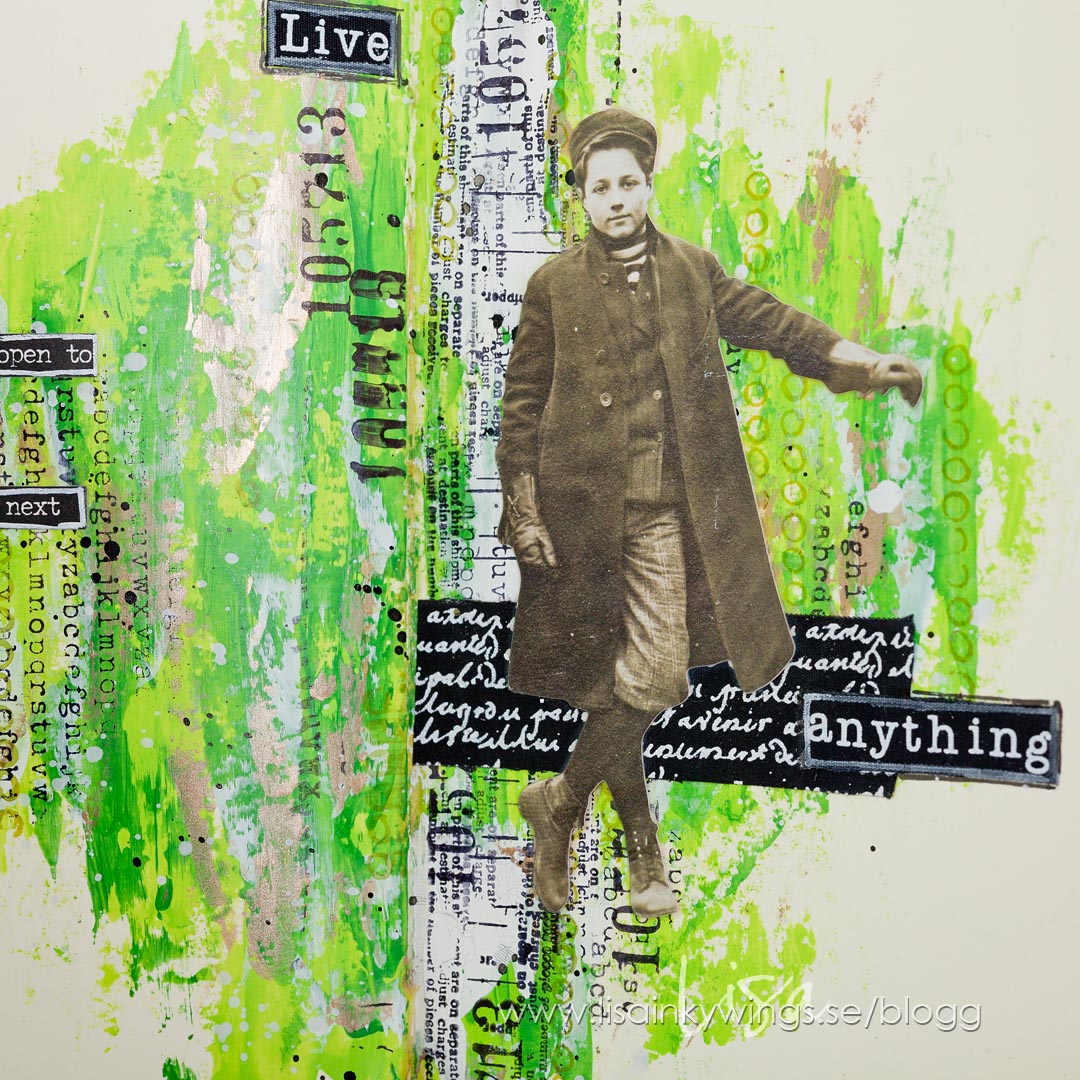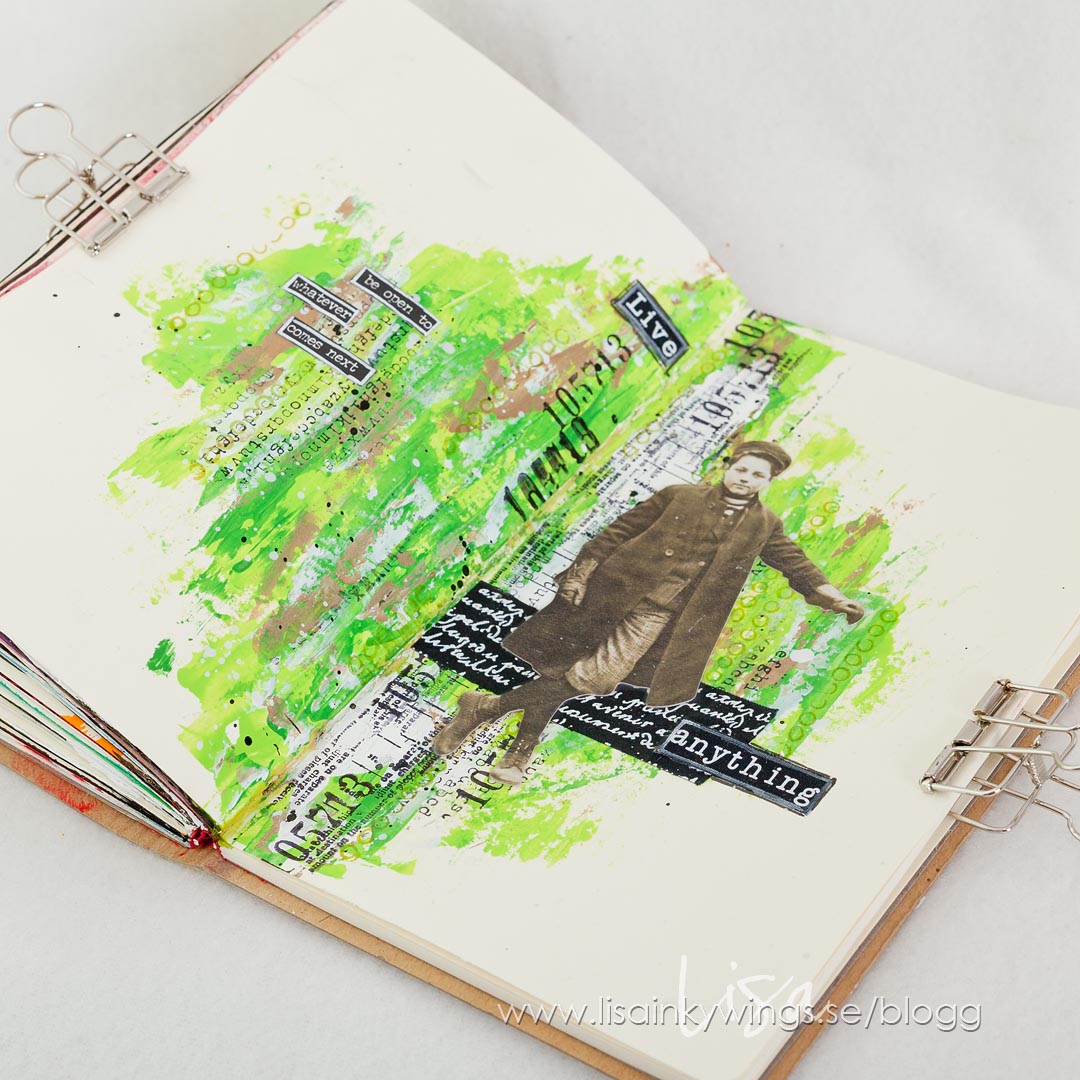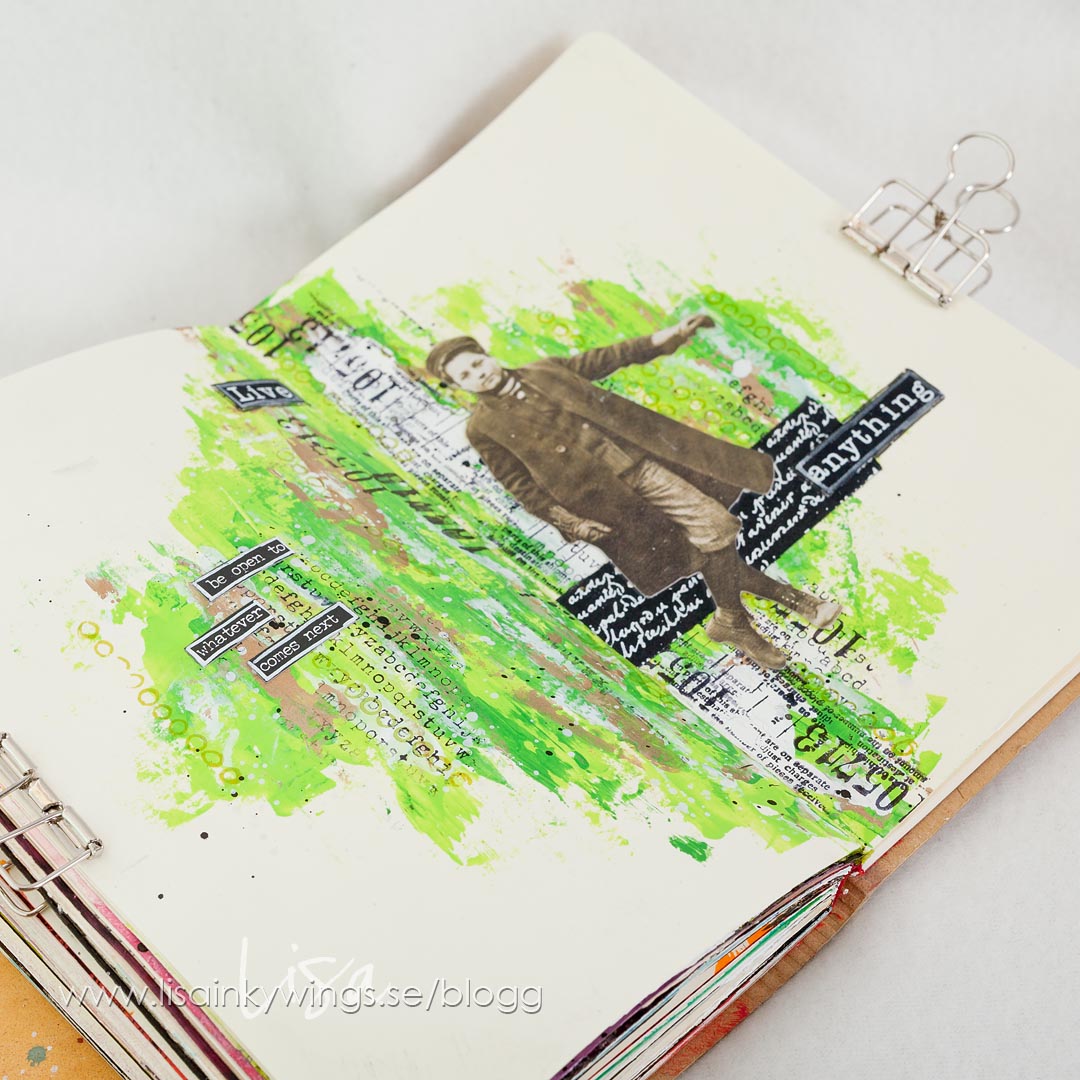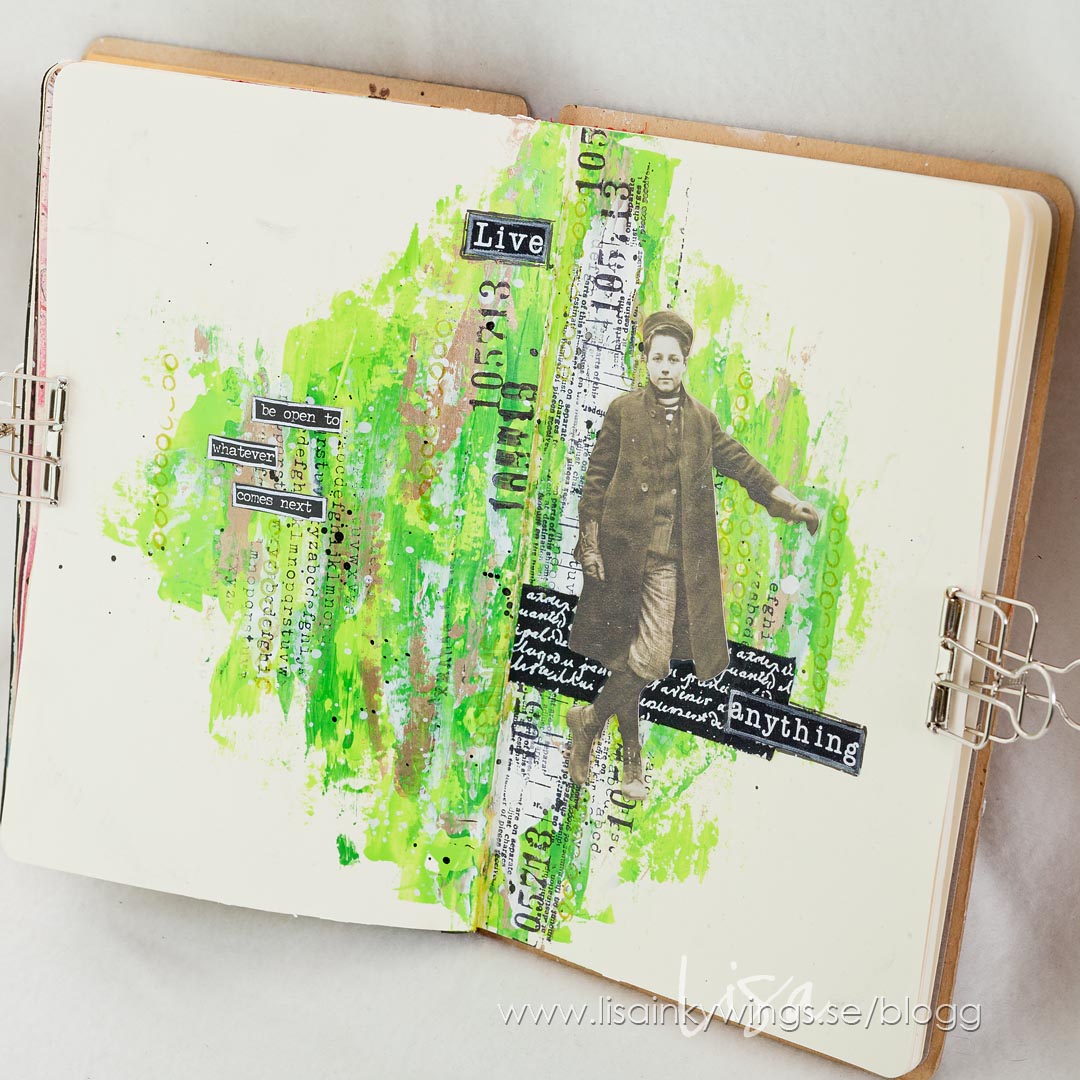 Materials used:
Dina Wakley Acrylic Paint 29ml Metallic – Ancient
Dina Wakley Acrylic Paint 29ml – Lime
Dina Wakley Acrylic Paint 29ml – Evergreen
Tim Holtz Idea-0logy Paper Dolls Die-Cuts 107/Pkg – Vintage Black & White
Tim Holtz Cling Stamps 7X8.5 – School Desk
Tim Holtz Cling Stamps 7X8.5 – Etcetera
Tim Holtz Cling Stamps 7X8.5 – Mini Media Marks
Tim Holtz – Advantus Idea-Ology Spiral Bound Sticker Book – Small Talk
Hugs Lisa