För ett tag sen gjorde DT-kollegan Katja så roliga kort med mixed media bakgrunder. Du kan läsa inlägget och se en video här på bloggen. Jag har varit supersugen på att prova och så här blev mina alster. Det var verkligen kul och väldigt fritt. Jag använde massa spillbitar från Vicki Boutins papper och washitejp. Sen dekorerade jag med akrylfärger, gesso, stenciler och Nuvo embellishment mousse i guld. Några utklippta figurer från Tim Holtz/Ideaology och roliga texter från stickersalbumet "Snarky" som dekorationer.
Jag har valt färger utifrån vår Mood board som vi har på bloggen som tema just nu. Du kan också vara med och leka – spana in instruktioner och inspiration!
A while back my design team collegue Katja made such fun cards with mixed media backgrounds. You can see them and her video here on the blog. I've been wanting to try it ever since and today I show how mine turned out. It was really fun and very liberating to create in this collage style. I used left over pieces from Vicki Boutin papers and washi tape. Lots of acrylic colours, gesso, stencils and Nuvo embellishment mousse in gold. A couple of die cuts from Tim Holtz/Ideaology and fun sentiments from the sticker album called Snarky finished them off.
I've chosen my color sheme from the Mood board that we currently have on the blog to work with. You can also play along – check out the instructions and inspiration!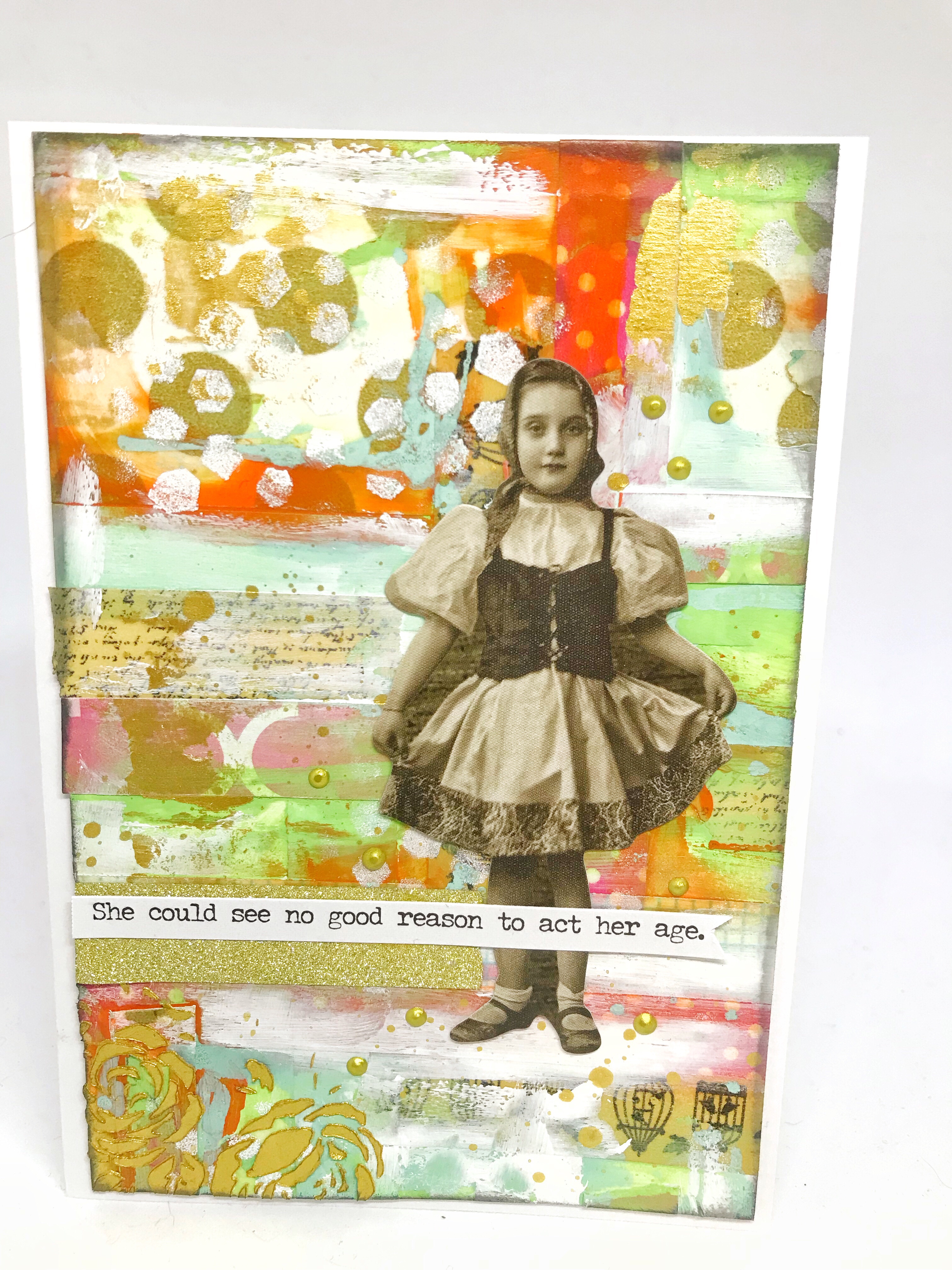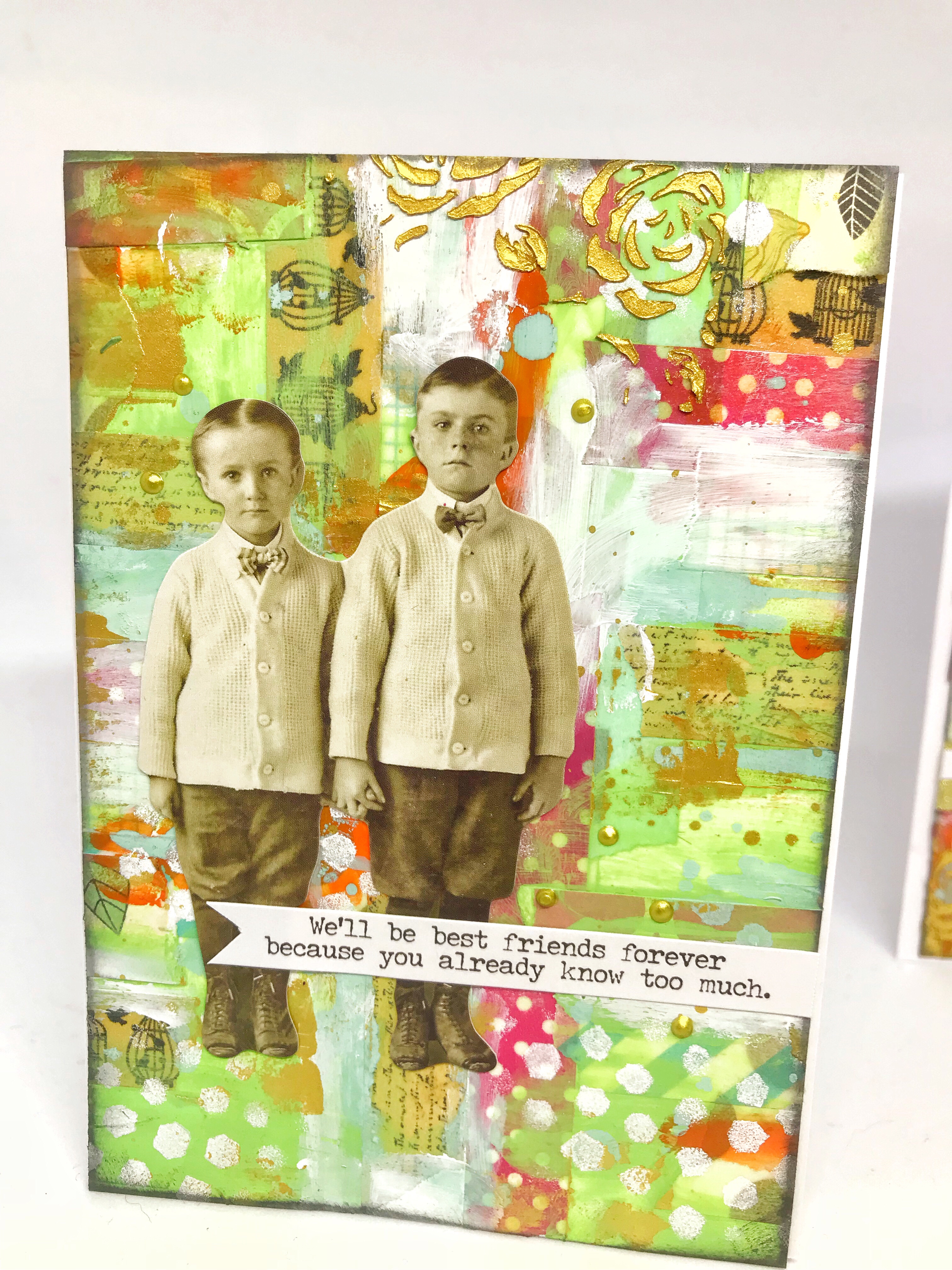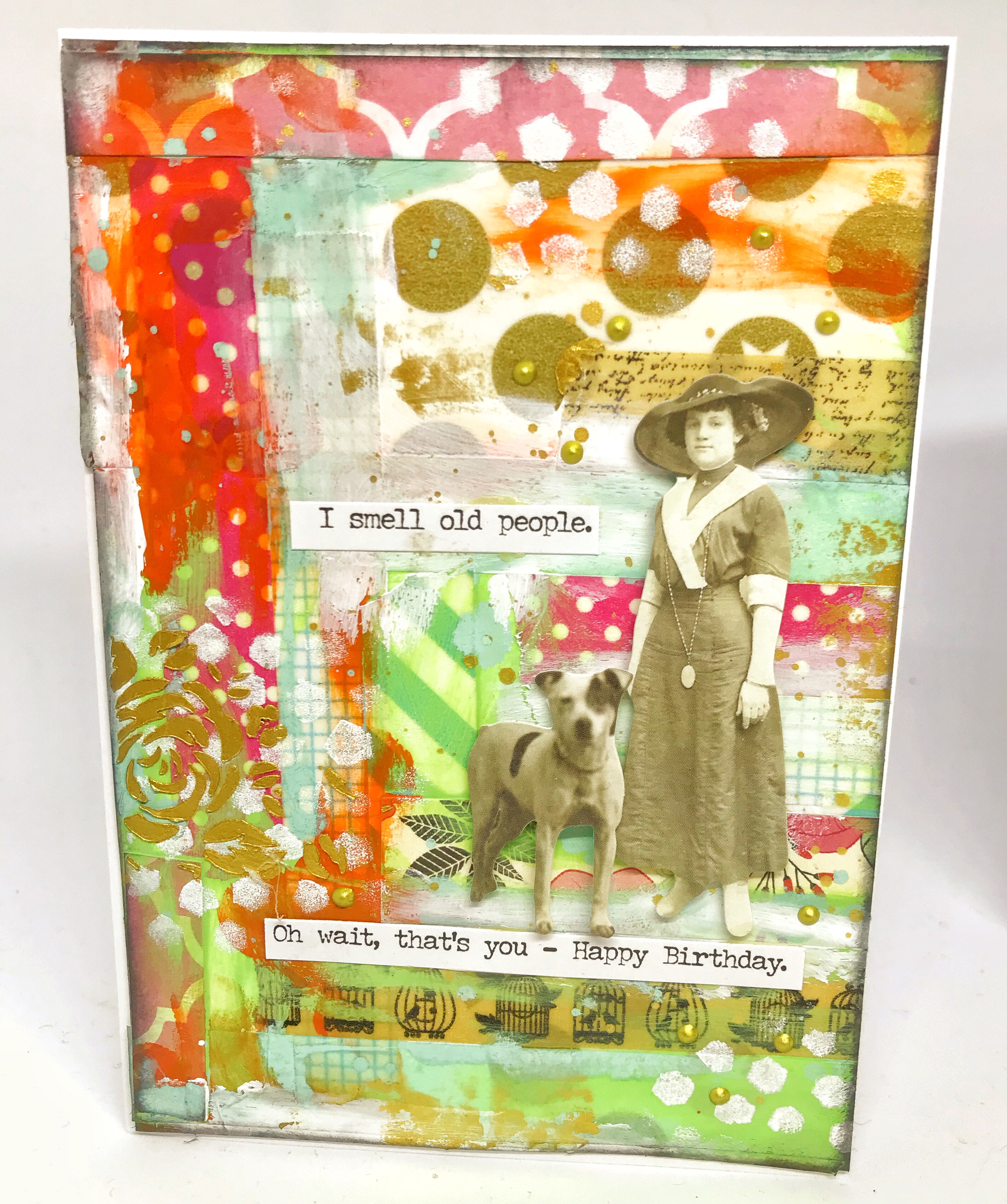 Material
Vicki Boutin Washi Tape 7/Pkg – All The Good Things
Vicki Boutin Single-Sided Card Pad 7X10 36/Pkg – All The Good Things
Vicki Boutin Mixed Media Stencil 3 Pack – Linear
Vicki Boutin Mixed Media Blending Sponge 1/pkg – Pink
Prima Finnabair Art Basics Heavy Gesso Tube 59ml – White
Prima Finnabair Art Alchemy Impasto Paint 75ml
Tonic Studios Nuvo Embellishment Mousse – Indian Gold 802N
Tim Holtz Mini Layered Stencil Set 3/Pkg – Set 25
Tim Holtz Idea-0logy Paper Dolls Die-Cuts 107/Pkg – Vintage Black & White
Tim Holtz Idea-Ology Spiral Bound Sticker Book 4.5X8.5 – Snarky