Hej!
Idag bjuder jag på sex kort med en bakgrund som jag gjort själv. Ja, har utgått från ett vitt cardstock som jag dekorerat med washitape både från Prima och Tim Holtz.
Hi! Six cards made from one cardstock. I have decorated one cardstock with washitape and paperscraps from Prima and Tim Holtz.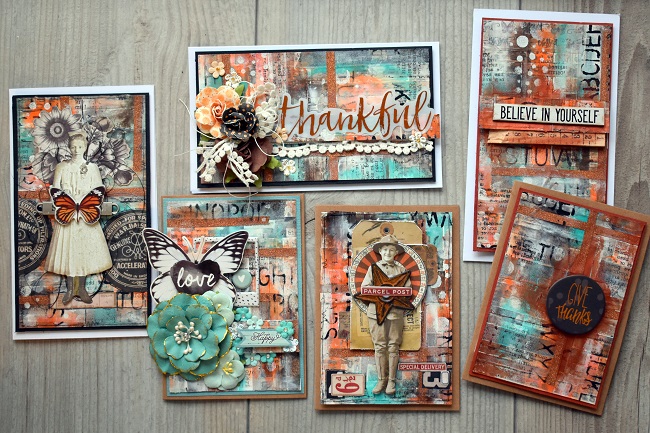 Färgat in med Impasto Paint, stenciler och mer washitape. Så roligt att göra egna bakgrunder. Sedan är det bara att skära ut och från ett cardstock fick jag ut sex kort.
Bara och dekorera och jag har dekorerat dessa på liknande sätt. Blommor från Prima får stå i fokus.
Painted with the Impasto Paint, stencils and washitape. I love the create my own background. Here I have decorated the cards with flowers from Prima.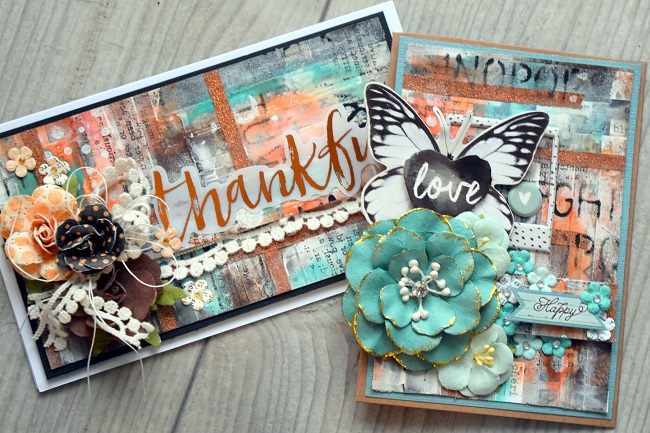 Samma bakgrund men här har jag paperdolls och Tim Holtz produkter som står i fokus.
Here my decorations comes from Tim Holtz.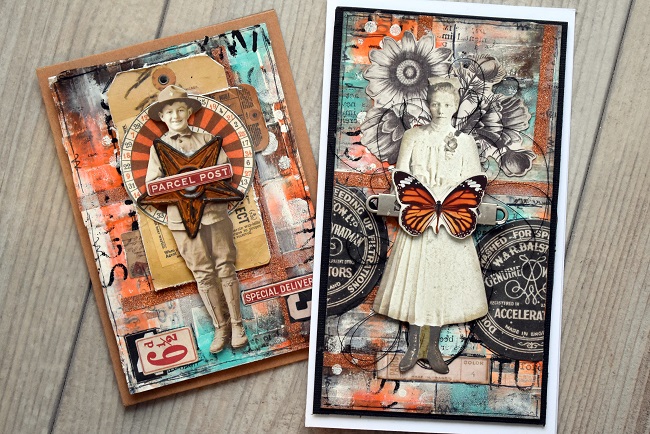 Två enklare kort och här har jag förstärkt det kopparfärgade med Primas wax.
Here I have used Prima wax in the background.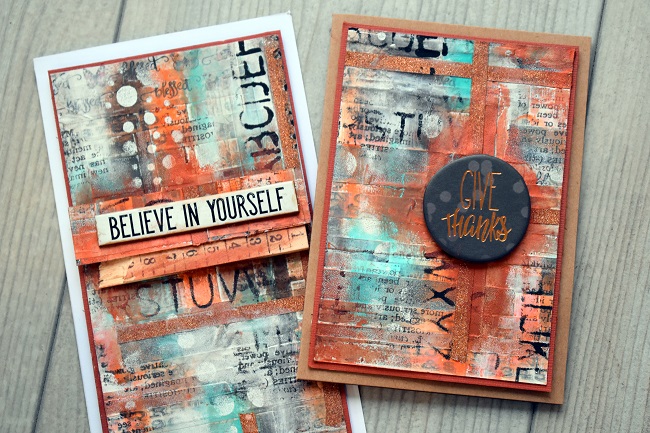 Lager av färg, Impasto Paint och washitape.
Layers of paint, Impasto Paint, and washi tape.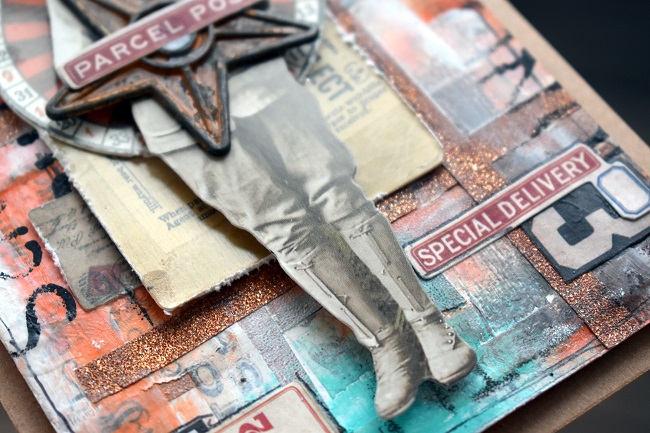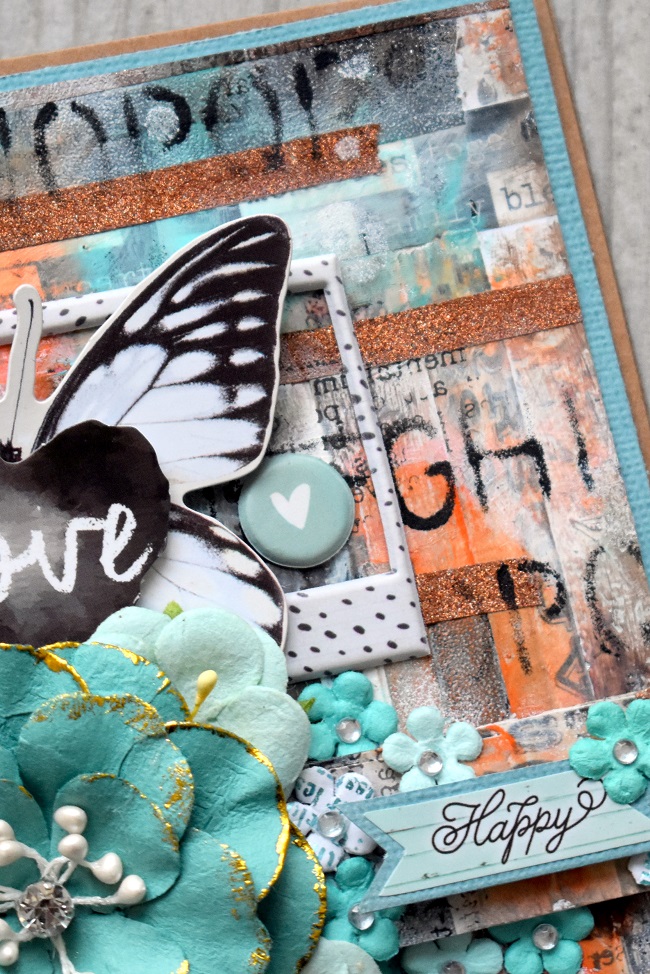 Vill du se hur jag gjorde- Kika på videon.
So check out my video.
See you! Katja
Material:
Prima Decorative Tape 4/Pkg – Amber Moon
Tim Holtz Idea-0logy Design Tape 8/Pkg – Chatter
Tim Holtz Idea-0logy Design Tape 8/Pkg – Rose
Prima Finnabair Art Alchemy Impasto Paint 75ml – Jade
Prima Finnabair Art Alchemy Impasto Paint 75ml – Pumpkin
Prima Finnabair Art Alchemy Impasto Paint 75ml – Snow White
Prima Finnabair Art Alchemy Impasto Paint 75ml – Dark Chocolate
Prima Finnabair Art Basics Heavy Gesso 250ml – White
Prima Finnabair Art Basics Heavy Gesso 250ml – Black
Prima Finnabair Art Alchemy Metallique Wax 20ml – Rich Copper
Prima Finnabair Art Basics Soft Gloss Gel 250ml – Transparent Gloss
Prima Finnabair Mechanicals Metal Embellishments 5/Pkg – Barn Stars
Prima Zella Teal Flowers – Bliss Delight
Prima Zella Teal Flowers – Butterfly Kisses
Prima Zella Teal-Puffy Stickers
Prima Planner Flowers 100/Pkg – Maya
Prima Amber Moon Flowers – Woodrow
Tim Holtz Idea-0logy Wooden Ruler Pieces 5/Pkg
Tim Holtz Idea-0logy Chipboard Quote Chips 58/Pkg – Word & Phrases
Tim Holtz Idea-0logy Layers Die-Cuts 83/Pkg – Botanical
Tim Holtz Idea-0logy Layers Cards 33/Pkg
Tim Holtz Layered Stencil 4.125X8.5 – Schoolhouse
Tim Holtz Cling Stamps 7X8.5 – Reflections
Bazzill Classic Cardstock 12X12 25/Pkg – Dark Kraft
Bazzill Card Shoppe Heavyweight Cardstock 12X12 25/Pkg – Marshmallow
VersaFine Ink Pad Onyx Black
More: string. Ken Oliver trim