Idag tänkte jag visa Er några kort som jag har gjort med de nya stämplarna med Yoga-grodor ifrån Stampendous. Jag blev blixtförälskad i dessa i samma ögonblick som jag såg dem. Det får mig att le, varje gång jag tittar på dem. Färglagt grodorna har jag gjort med Spectrum Noir Markers.
Today I will show you som cards that I have made with the new Yoga frog stamps from Stampendous. It was lova at first sight the minute I saw them. They make me smile, everytime I look at them. They are coloured with my Spectrum Noir Markers.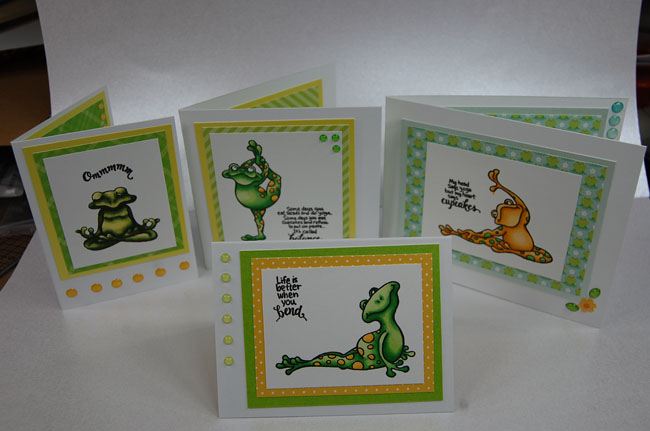 Det är ett set med clearstamps, där det också ingår lite roliga och användbara uttryck.
This is a set with clearstamps, that also includes the texts, that are really fun and useful.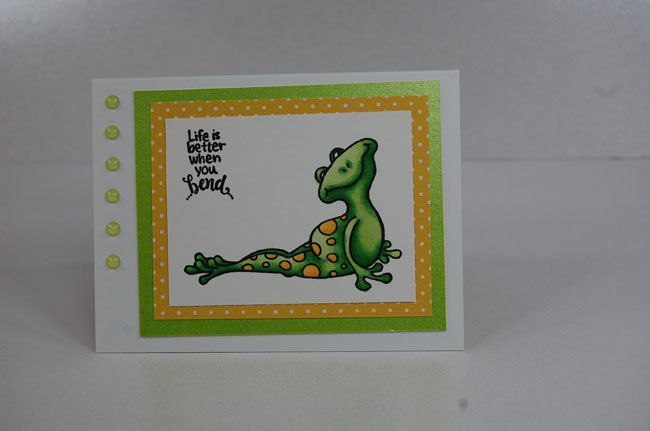 Texterna som jag använt kommer från samma kit.
The textstamps that I have used come from the same set as the frogs.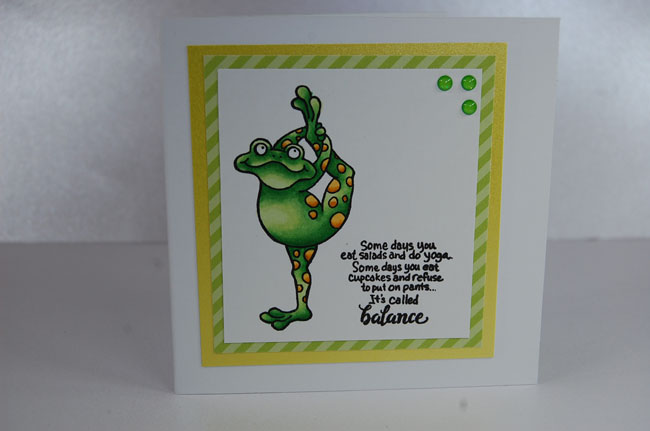 Papperna kommer ifrån Lawn Fawn och Doodlebugs, då jag tycker att deras glada och klara färger passar bra till grodorna.
The papers are from Lawn Fawn and Doodlebug, I Think that their bright and clear colours match the frogs.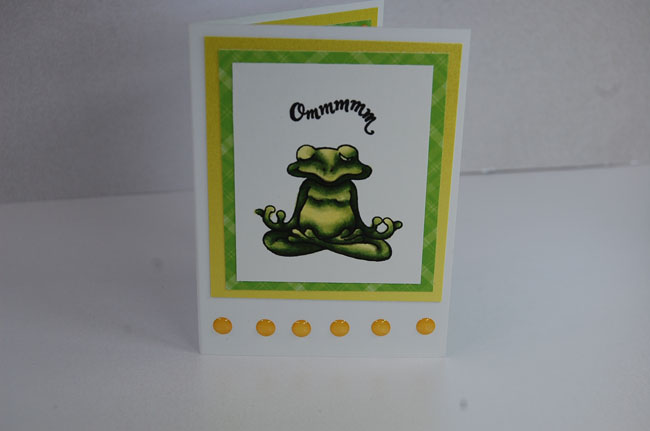 Dekoratioerna kommer ifrån Doodlebug.
The decorations are from Doodlebug.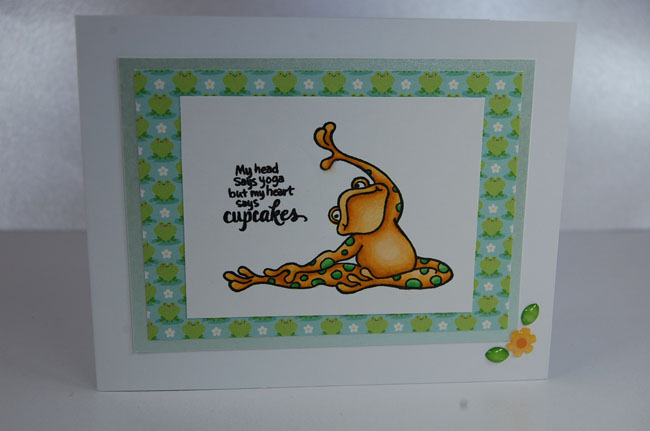 Material:
Stampendous Perfectly Clear Stamps 7.25X4.625 – Frog Yoga
Bazzill
Doodlebug Paper Pad 6X6 24/Pkg – Spring Things
Doodlebug Paper Pad 6X6 24/Pkg – Spring Things
Crafters Companion Centura Metallic Card Pack A4 10/Pkg 310gr
Lawn Fawn Petite Paper Pack 6X6 36/Sheets – Perfectly Plaid Rainbow
Lawn Fawn Collection Pack 12X12 – Lets Polka In The Meadow
Crafters companion permanent tape runner
Tonic Studios Super Trimmer