Idag visar jag Er en notebook som jag har gjort. Jag har stansat ut själva stommen i lite tunnare chipboard. Sen har jag klätt utsidan med ett tyg från ett kit från 7Gypsies. Insidan har jag sedan klätt med papper ifrån samma serie.
Efter det var det dags att trä i gummisnodden som håller allt man stoppar inuti.
På framsidan har jag använt ett kit från 7Gypsies, ett junk pack, att dekorera med.
Today I will show you all a notebook that I have made. I diecut out the base in som thinner chipboard. And after that I have put fabric on top, from a kit from 7Gypsies. The inside have a dressed with paper from that same series.
 After that I put in the thread that holds all inside in place. The dekorations on the fron are from a junk pack, also from 7Gypsies.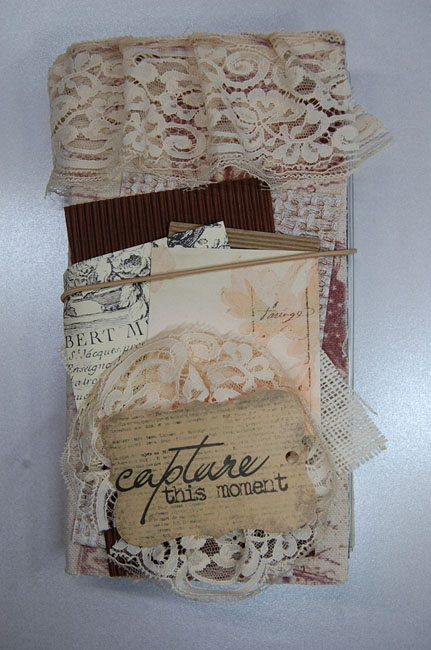 Jag har byggt mycket lager på lager, för att få lite vintage stil.
I have put a lot of stuff on top of each other to get a vintige style.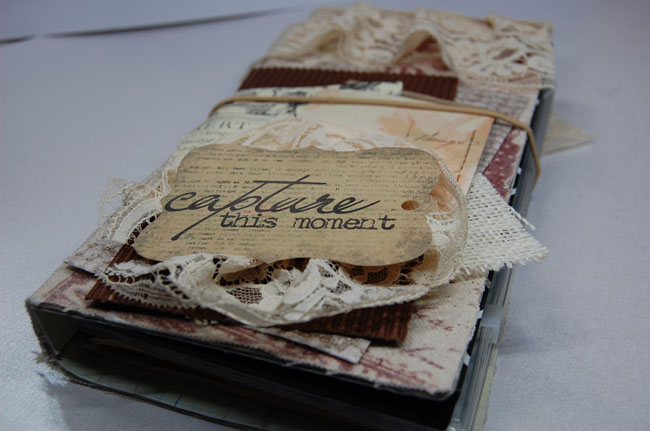 Inuti har jag använt mig av färdiga notebooks från Prima Marketing.
Inside I have used notebooks from Prima Marketing.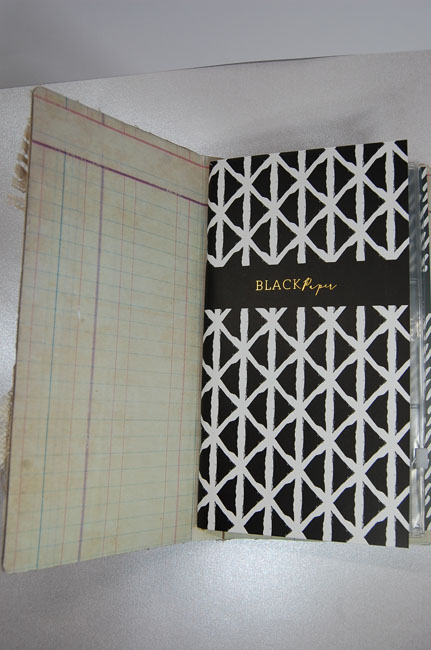 Och plastfickor från Webster´s pages.
And plastic pouches from Webster´s pages.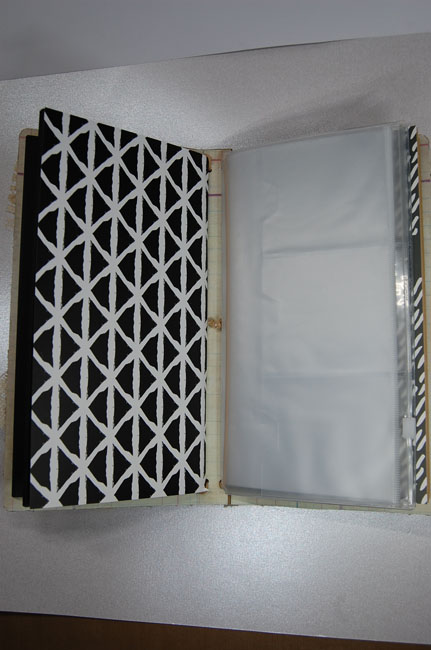 Tack för titten.
Thanks for stopping by.
Material:
7 Gypsies Gypsy Mixed Media Pad Double Sided 12×12 – American Vintage
7 Gypsies Lace Trimmings – Assorted Pack
Webster's Pages Color Crush Traveler's Notebook Pocket Wrap Insert
Prima Travelers Journal Notebook Refill – Dashes W/Kraft Paper
Prima Traveler´s Journal Notebook Refill – Black & White W/Black Paper
Tonic Studios Nuvo Deluxe Adhesive – 200N
Tonic Studios Super Trimmer