I made more ATCs – I just cannot stop LOL. This time I tried some technique I have seen used by several artists. I added just 3 different drops of Dina Wakleys acrylic paint and then I used my Vicki Boutin Silicon Palette knife to smudge the colors over the ATC-cards.
I have decorated using stamps and stickers from Simple Vintage Garden District by Simple Stories and a fine tip applicator with black gesso. I also used Simon Hurley Create Stencil to make the stars.To finish off I used a black pen to frame both details and the ATC-cards themselves.
Jag har gjort fler ATC-kort – det är verkligen vanebildande LOL. Den här gången ville jag prova en teknik som jag sett flera olika artister använda. Jag la på 3 små droppar av Dina Wakleys akrylfärg och smetade ut det med min Vicki Boutin silikonpalettkniv.
Jag har dekorerat med stämplar och stickers från Simple Vintage Garden District från Simple Stories och en fine tip applicator med svart gesso. Jag har också använt Simon Hurley Create stencil för stjärnorna och en svart penna för att rama in detaljer och hela ATC-korten.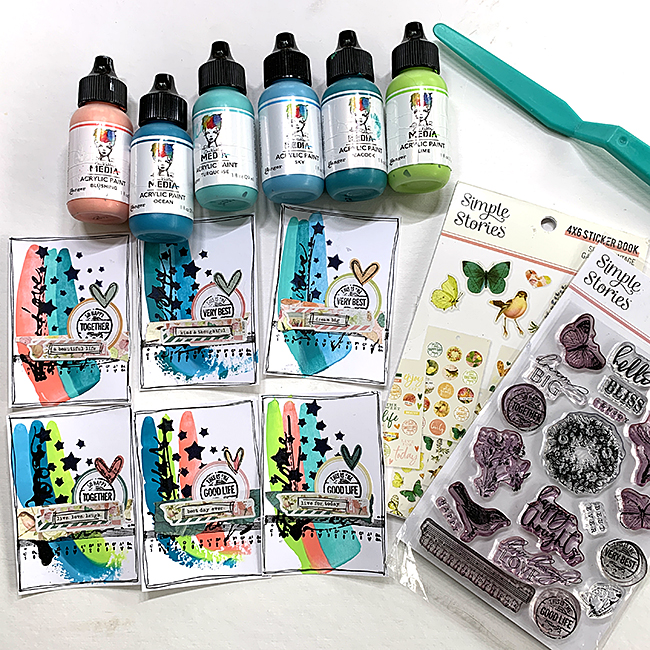 Material:
Simon Hurley Create Stencil Scene maker
Dina Wakley Media Acrylic paint – Blush, Ocean, Sky, Turquoise, Peacock, Lime, Night
Simple Stories – Simple Vintage Garden District – Stickers book
Simple Stories – Simple Vintage Garden District – Stamps
Versafine ink Onyx black
Crafters Companion White Stamping Card 60/Pkg A4
Crafters Companion Fine Tip Glue Applicator (2PC)
Black Gesso
Black pen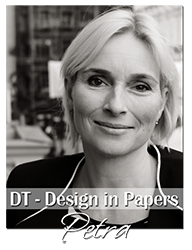 #MittKreativaKaos #PaperCraft #Scrapbooking #creative #inspiring #crafting #DESIGNinPAPERS #RangerInk #DinaWakley #DinaWakleyMedia #SimpleStories #SimpleVintageGardenDistrict #ATC #ArtistTradingCard