I´m here today to show you a layered Easter Card I created to go with the Easter gift basket I´m giving my parents.
Hej alla – idag visar jag ett påskkort som jag gjort för att lägga i delikatesskorgen vi ska ta med till mina föräldrar till Påsk.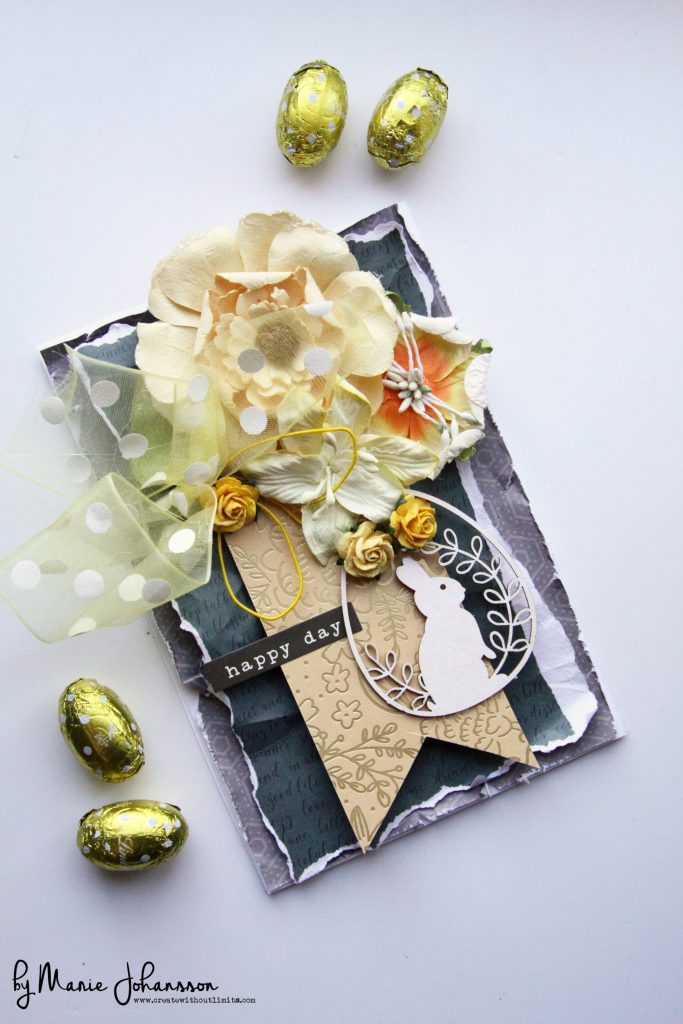 I have fallen in love with Jen Hadfileds Along the Way collection and used products from the collection for this card as well. I love the paper pads and the diversety in the different patterns that comes in the papers. They work for SO many types of projects.
Jag har helt förälskat mig i Jen Hadfiled Along the Way kollektion och har använt produkter från denna kollektion även till detta kort. Jag gillar att pappersblocken har en så stor blandning av mönster & stilar. De passar till SÅ många olika typer av projekt.
I added yellow flowers from Prima Marketing and then a easter inspiered piece of chipboard. The ribbon is an old one that I really love, you can easily find something similar. 
Jag valde att dekorera kortet med blommor från Prima & en påskinspiererad chipboard. Älskar bandet som jag haft länge men aldrig hittat rätt projekt för. Blommorna har jag delvis färgat in med färg för att få den rätta nyansen.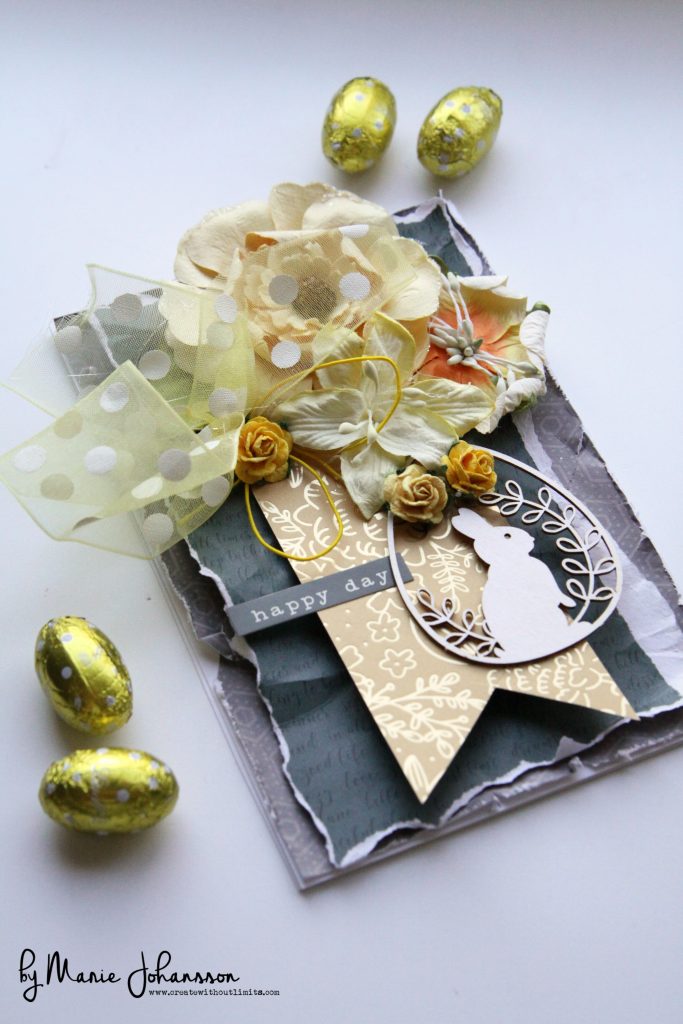 Produkter:
Jen Hadfield Single-Sided Paper Pad 6X8 24/Pkg – Along The Way
Jen Hadfield Stickers 120/Pkg – Along The Way Phrases
Kaisercraft Mini Paper Blooms .5 Flowers W/Wire Stems 10/Pkg – Coconut
Prima Marketing Pretty Pale Paper Flowers 8/Pkg – Honeycomb W/Foil Accents
Tonic Studios Nuvo Shimmer Powder – Solar Flare 1210N
Scrapbook Adhesives 3L 3D Foam Circles – White Mix
Thank you for stepping by today!
Tack för besöket idag!