In these times of the Corona virus I have been working from home some days. My sweet cat Hypotenusan a.k.a. Busan likes to keep me company and usually she sleeps on a blanket on my working table. I like to keep a cup of tea close to my working space, sometimes it stands there for hours, I sort of got used to drinking cold tea. Suddenly when I looked up I saw this! Apparently we are sharing that cup of tea!!! I really didn't know that!
I made the Art Journaling page using a black 8×8 elusions album. I Cut out a smaller piece from the white card stock I used when I did the Bubble Technique a few weeks ago. I decorated with tissue /Collage paper from the fab Dina Wakley and I also used some of her stencils. The text is written by free hand on stripes of paper and cut out. I used a Fude Ball pen to frame both the words and the entire page. The small heart is made by painting some water color paper with Ruby red acrylic paint and applying tissue paper. I then used a punch to cut out the heart.
Nu i Coronatider har jag arbetat hemma vissa dagar. Min söta katt Hypotenusan a.k.a. Busan gillar att hålla mig sällskap. Hon sover gärna på en filt på bordet där jag jobbar. Jag gillar att alltid ha en tekopp i närheten. Den kan stå där i timmar och jag har liksom vant mig vid att dricka kallt te. Rätt som det var när jag tittade upp såg jag detta! Uppenbarligen delar vi tekopp, jag och min katt. Hade ingen aning om det!
I den här svarta 8×8 artjournalien från Dylusions har jag monterat ett mindre vitt papper. Detta har jag skurit ut från ett av de cardstock som jag använde när jag testade Bubbeltekniken för några veckor sedan. Jag har dekorerat med tissue / Collage -papper från fantastiska Dina Wakley och jag har också använt hennes stencil. Texten har jag skrivit själv och klippt ut. Jag har använt en Fude Ball-penna för att rama in texten och hela sidan. Hjärtat har jag gjort genom att måla med Dinas ruby red Acrylic paint på akvarellpapper och sen har jag applicerat på tissue papper och när det torkat har jag stansat ut hjärtat.
Material:
Dylusions Black Creative Journal 8X8
Dina Wakley Media Tissue Pack 7.5X10 20/Pkg – Backgrounds
Dina Wakley Media Tissue Pack 7.5X10 20/Pkg – Vintage & Sketches
Dina Wakley Media Stencils 9X6 – Branches
Prima Watercolor Paper Pad 12X12 20/Pkg
Dina Wakley Media Soft Gel Medium 29ml Tube
Prima Marketing Water Color paper pad 12×12
Ranger – Dina Wakley Acrylic Paint 
Dylusions acrylic paint
Dina Wakley Media Fude Ball 1.5 Pen – Black
Bazzill Basics Card Stock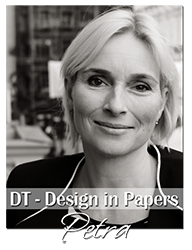 #MittKreativaKaos #PaperCraft #Scrapbooking #creative #inspiring #crafting #DESIGNinPAPERS #RangerInk #DinaWakley #TissuePaper #CollagePaper #BubbleTechnique #Dylusions #ArtJournaling