Här kommer ett kort med härliga pärlor som är i fokus. Jag har använt underbara Prima papper, Flirty Fleur.
Here comes a card where pearls are in focus. I have used the gorgeous paper collection Flirty Fleur from Prima.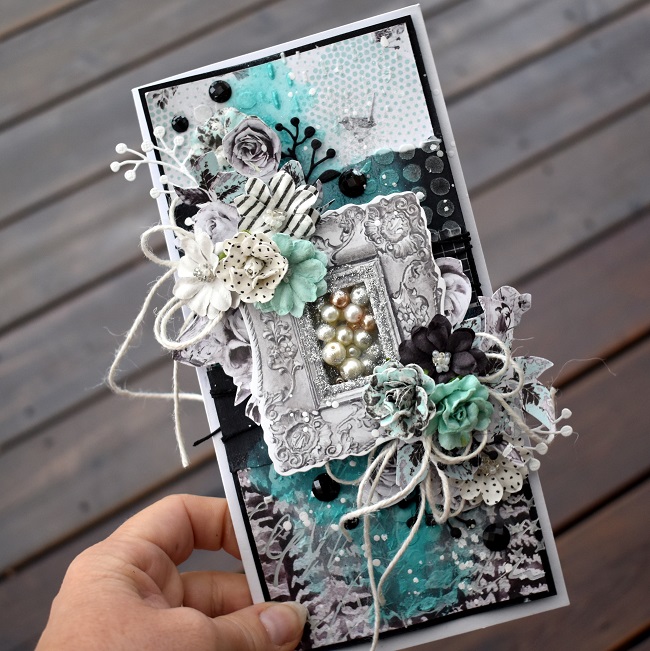 Klippt ut blommor, rosor från papprena som jag lag i olika lager. På detta vackra blommor från samma kollektion.
Have been fussy-cut from Prima patterned paper some flowers. Then I have layered them and then some paper flowers in the top.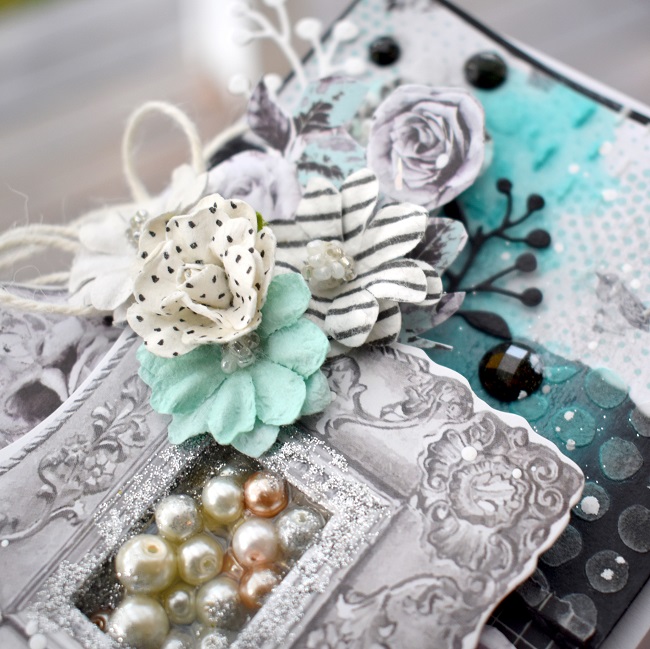 Har använt en plastförpaackning som jag fyllt med pärlor på detta lite glitter och Crystal Glaze.
Have used a plastic packaging, and filled it up with pearls. On that some glitter and Crystal Glaze.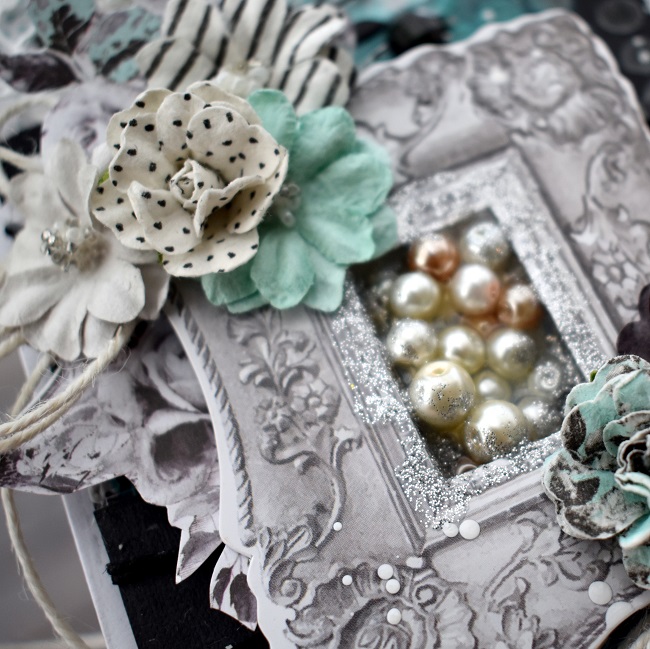 Material:
Prima Flirty Fleur Foiled Double-Sided Cardstock 12X12 – Traveling Florals
Prima Flirty Fleur Foiled Double-Sided Cardstock 12X12 – Birds Of A Feather
Prima Flirty Fleur Mulberry Paper Flowers 24/Pkg – Little Moments
Prima Say It In Crystals Adhesive Embellishments – Flirty Fleur
Prima Finnabair Art Alchemy Impasto Paint 75ml – Jade
Prima Finnabair Art Basics Modeling Paste 236ml – Opaque Matte
Prima Frank Garcia Memory Hardware Glass Pearls – 2
Tim Holtz Mini Layered Stencil Set 3/Pkg – Set #33
Tonic Studios Nuvo Pure Sheen Confetti 4/Pkg – Let It Snow 297N
Tonic Studios Nuvo Crystal Glaze 50ml
Tonic Studios Nuvo Deluxe Adhesive – 200N
Sheena Douglass White Stamping Card Paper A4 – Pack of 60
xoxo Katja