This summer we went to London and it was just great. Hot and lots of people but also so much fun. My daughter decided to buy this red checkered cap which I think is actually warm enough to wear in the winter but she decided to use it in the very warm summer anyway. She looked really cool at least LOL.
I made this page using 12 x 12 Watercolor paper from Prima Marketing as a base. I built the design first using papers and decorations from the Flirty Fleur collection by Prima Marketing and then I made the background using different mists. I like doing my pages that way.
I somras åkte hela familjen till London. Det var en härlig semester. Väldigt varmt och massor av människor men också mycket kul och spännande. Min dotter bestämde sig för att köpa en rödrutig keps som egentligen var varm nog för att ha på vintern men hon envisades med att ha den varje dag trots att det var så varmt. Hon såg i alla fall cool ut . LOL.
Jag gjorde en layout med Primas 12 x 12 Watercolor paper som bas. Jag har stänkt på lite mist och sen byggt ihop min layout med papper och dekorationer från Primas Flirty Fleur. Jag gillar att först bygga ihop hela designen och sedan göra bakgrundsdesignen.
Material:
Prima Marketing – Flirty Fleur – Double-Sided Paper Pad A4
Prima Marketing – Flirty Fleur – Double-Sided Paper Pad 6X6
Prima Marketing – Flirty Fleur – Chipboard Stickers
Prima Marketing – Flirty Fleur – Ephemera Cardstock Die-Cuts
Prima Marketing – Flirty Fleur – Say It In Crystals Adhesive Embellishments
Prima Marketing – Flirty Fleur – Sticker Sheet
Prima Marketing – Flirty Fleur – Stickers
Prima Marketing – Flirty Fleur – Mulberry Paper Flowers – Minty Sprinkles W/Stencil
Prima Marketing – Flirty Fleur – Mulberry Paper Flowers- Simple Things
Prima Marketing – Flirty Fleur – Mulberry Paper Flowers – Goldkiss
Prima Marketing – Flirty Fleur – Mulberry Paper Flowers – Little Moments
Prima Marketing – Watercolor paper pad 12×12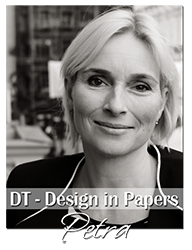 #FlirtyFleur #PrimaMarketing #ColorBloomSprayMist #LindysStampGang #MittKreativaKaos #DESIGNinPAPERS