Idag visar jag Er en LO med Kaisercrafts fina serie Misty Mountain. Fotot är på min sambo, när vi är i Grand Canyon, och jag fotar honom, när han tar en selfie.
Today I will show you a LO with Kaisercraft lovely Collection Misty Mountain. On the photo is my boyfriend, when we were in Grand Canyon, taking a selfie, and I took the opportunity to snap a photo of him at the same time.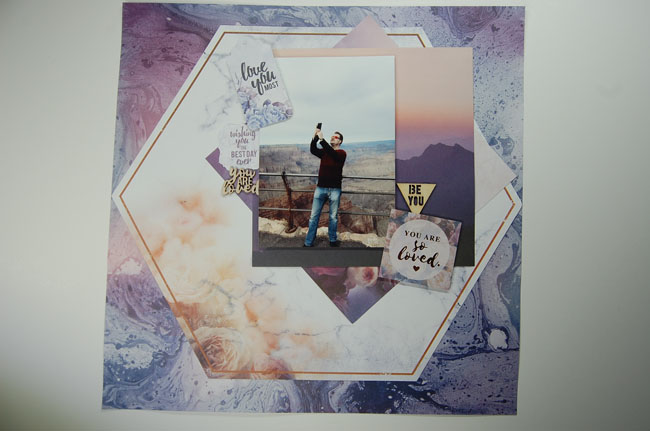 Jag har använt mig av det sexkantiga specialpappret som finns i serien. Jag fullkomligen älskar dessa. De mindre dekorationspapprena bakom fotot kommer från 6,5×6,5 blocket.
I have used the hexagon specialtypaper from the serie. Just love them. The smaller paper behind the photo are from the 6,5×6,5 paperpad.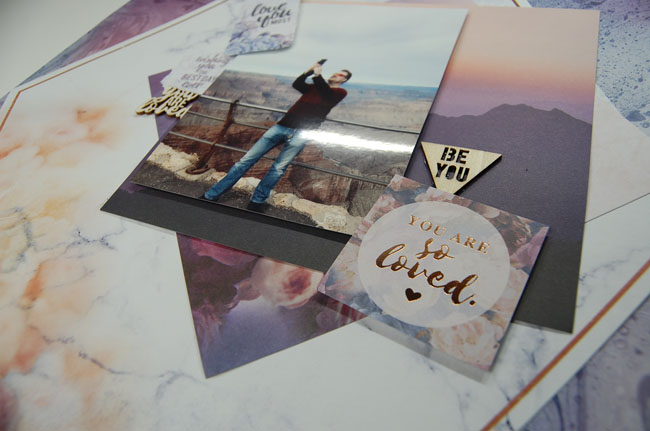 Trädekorationerna kommer även de från Kaisercraft och tillhör serien, och tagsen och texterna kommer från blocket.
The Wood decorations are also from Kaisercraft and belongs to the same series and the tags and texts comes from the paper pad.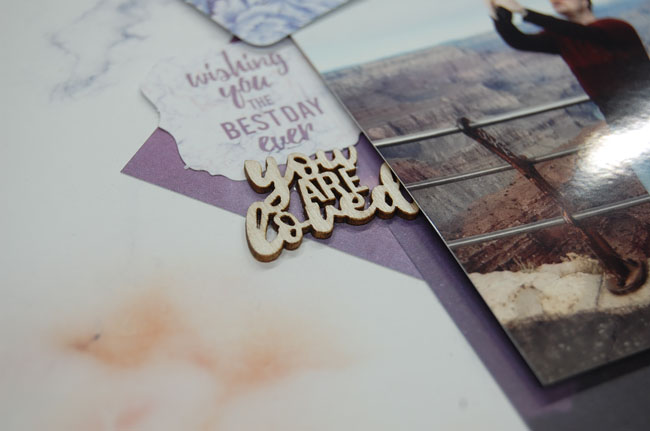 Ses nästa söndag.
See you next sunday.
Materiallista:
Kaisercraft Mini Wooden Flourishes 35/Pkg – Be You
Kaisercraft Paper Pad 6.5X6.5 40/Pkg – Misty Mountains
Kaisercraft Misty Mountains Die-Cut Cardstock 12X12 – Hexagon
Kaisercraft Misty Mountains Double-Sided Cardstock 12X12 – Marbled
Kaisercraft Misty Mountains Double-Sided Cardstock 12X12 – Divine
Tonic Studios Super Trimmer
Scrapbook Adhesives 3L 3D Self-Adhesive Foam Squares 217/Pkg – White Mixed
Scrapbook Adhesives 3L E-Z Runner Grand Adhesive