I made this card to our lovely gud son. I decorated with lots of fuzzy cutting deals using the Amelia Rose collection from Prima Marketing.
Vår fantastiske gudsön Jacob konfirmerades i helgen. En tillställning som var väldigt mycket trevligare och glädjefull än vad jag minns min konfirmation för 100 år sedan. Tur att inte allt var bättre förr.
Jag gjorde ett kort åt honom med Amelia Rose från Prima och dekorerade med en massa figurklippta blommor. Bakgrunden är gjord med kopparfärg och en doily-mask från Prima.
Material:
Prima Amelia Rose – Paper Flowers – Love Letters
Prima Amelia Rose – Paper Flowers & Butterflies – Pen & Ink
Prima Amelia Rose – Paper Flowers – Love & Luck
Prima Amelia Rose – Decorative Tape 10 mm
Prima Amelia Rose – Ephemera Cardstock Die-Cuts
Prima Amelia Rose – Circle Stickers – Traveling Rose
Prima Amelia Rose – Say It In Crystals Adhesive Embellishments
Prima Amelia Rose – Chipboard Stickers
Prima Amelia Rose – Double-Sided Paper Pad 6X6
Prima Amelia Rose – Double-Sided Paper Pad 12X12
Prima Designer Stencil 6X6 – Doily #3
Prima Marketing – Finnabair Cling Stamps 6X7.5 – Don't Forget To Fly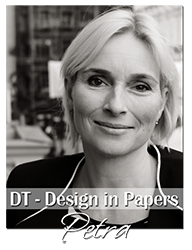 #PrimaMarketing #AmeliaRose #DesigninPapers #MittKreativaKaos #Finnabair