Hejsan!
Här kommer återigen ett alster med Prima Marketing, Frank Garcias kollektion "Amber Moon". Denna gång i form av en LO. Fotografierna på mig och Frank togs på Creativation (CHA) i januari 2017.
Hello!
Today I give you yet another LO made with Prima Marketing, Frank Garcias collection "Amber Moon" The photographs were taken at Creativation (CHA) in January of 2017.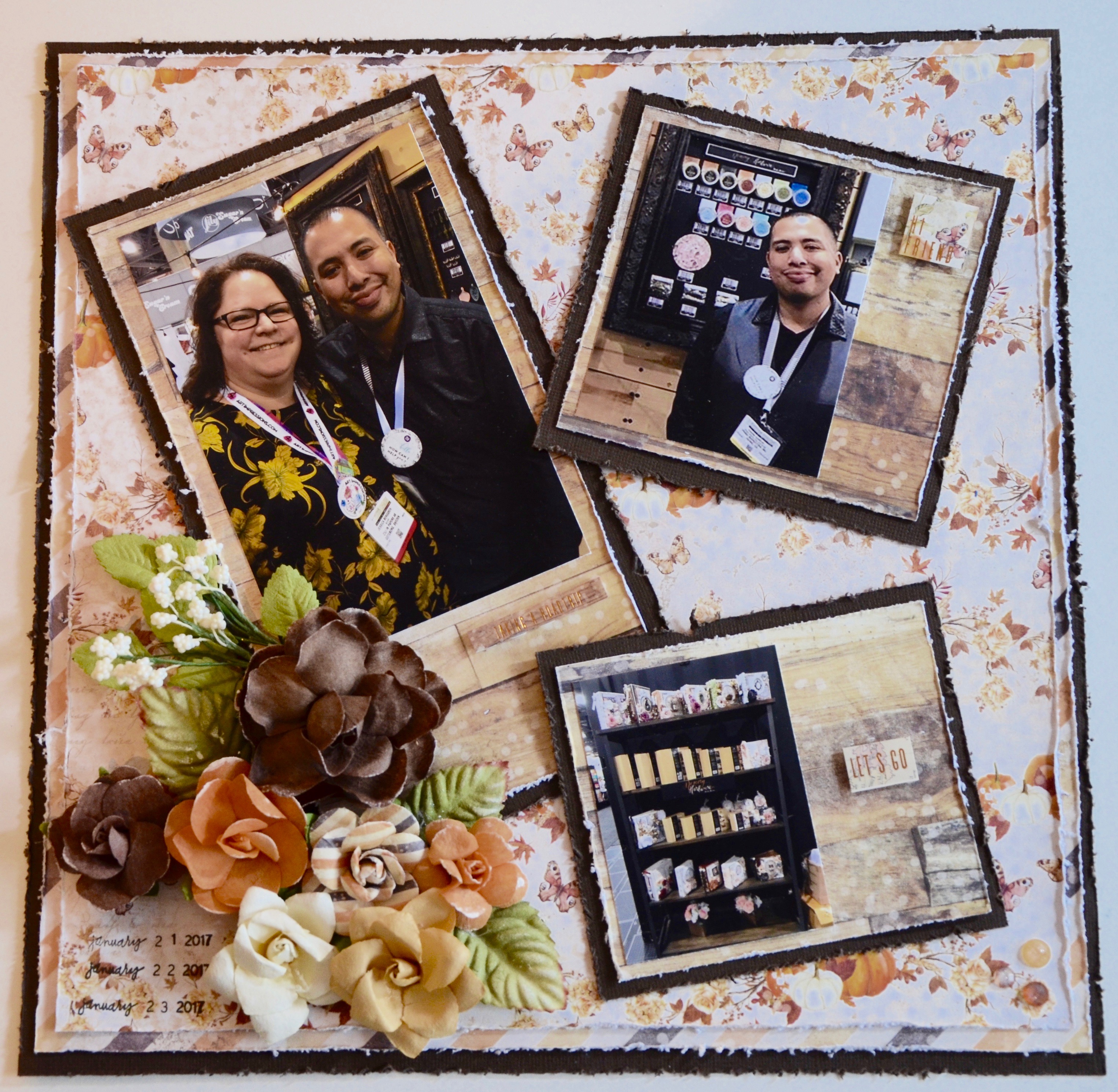 Jag gjorde en ganska enkel Lo där jag låter mönsterpapperna tala för sig själv. LO:n byggdes denna gången på ett mörkbrunt cardstock från Bazzill. Jag använde tre olika mönsterpapper till min LO. Alla skrapade jag ganska rejält i kanterna.
I made quite a simple LO this time where I let the patterned papers speek for them selfs. The LO was built on a dark brown cardstock from Bazzill. I used three different patterned pappers in the LO. They were all scraped quite heavy on the edges.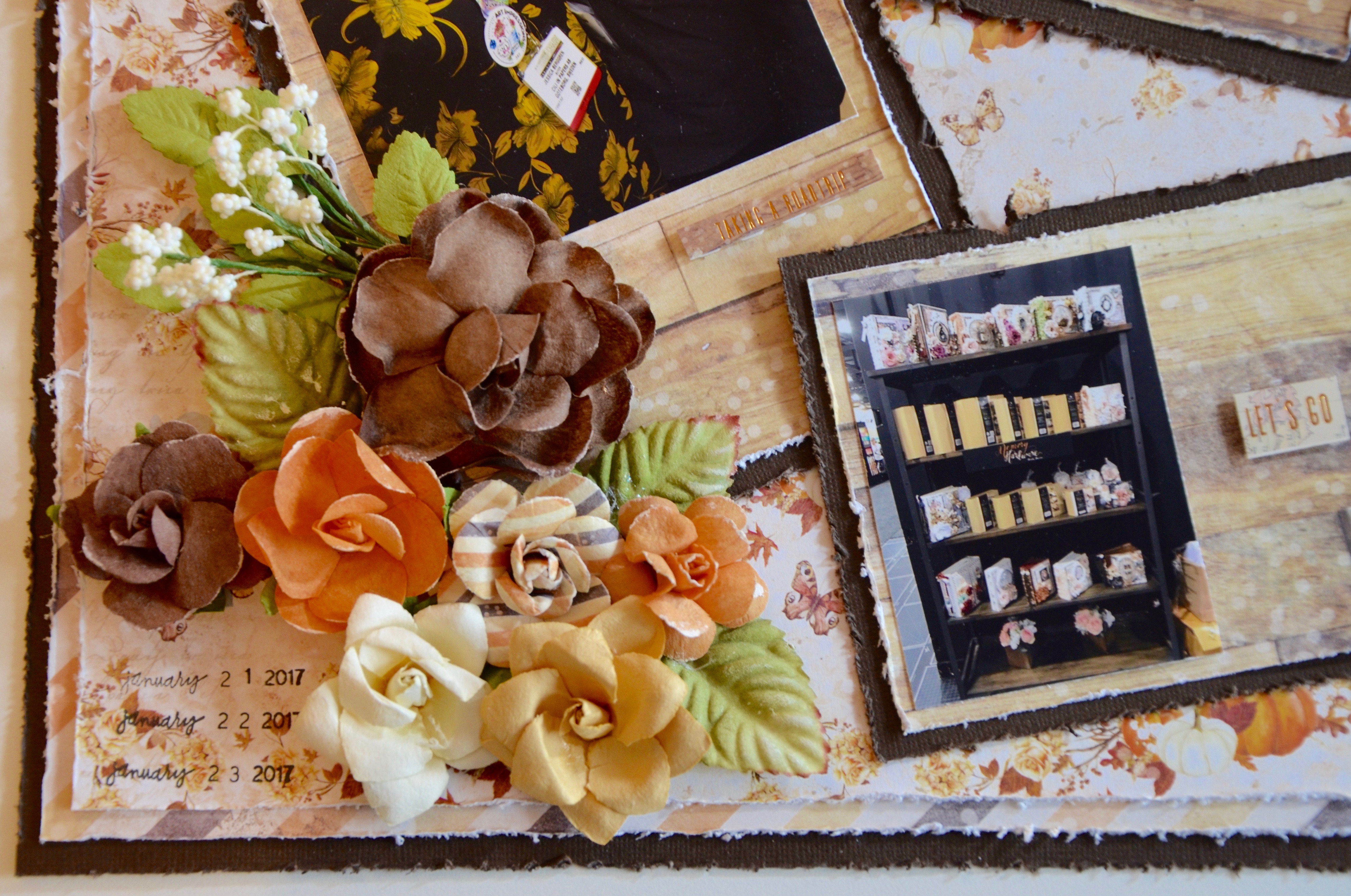 En av sakerna som jag verkligen tycker Prima är bäst på är blommor. De är alltid så vackra och i hög kvalitet. Till denna Lo använde jag blommor från tre olika paket i kollektionen.
One of the things that I think Prima does the best on the market is flowers. They are always so beautiful and made in such a good quality. I used three different flowerpackages from the collection.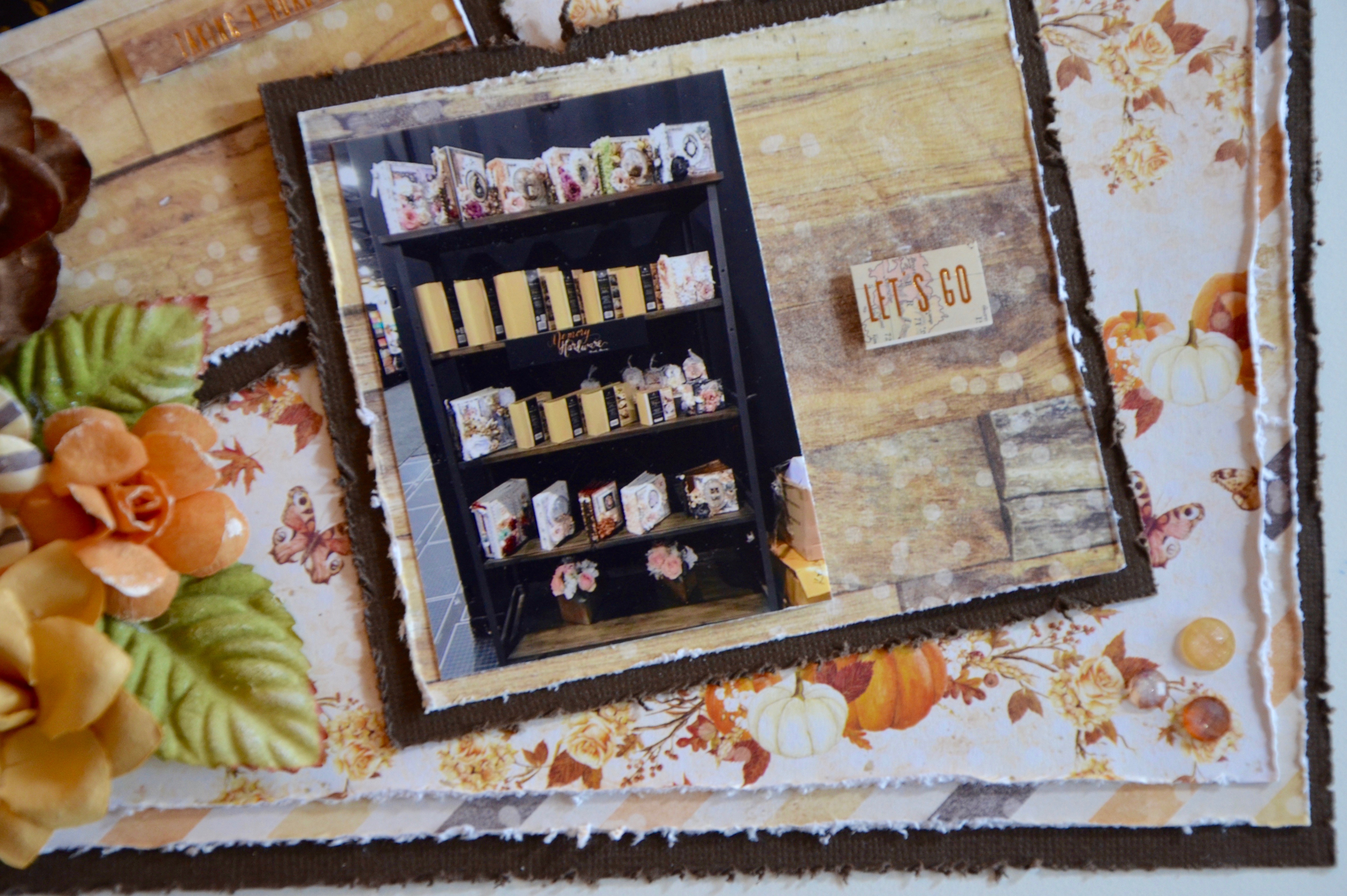 Vanligtvis brukar jag skriva en del på mina LO:s, men denna gången valde jag att använda några stickers från kollektionen.
Ha det bäst!
I usually write a lot on my LO:s, but this time I decided to use some stickers from the collection.
Have a great time!
Material:
Bazzil cardstock – Pinecone
Prima Amber Moon Foiled Double-sided cardstock 12×12 – Into the woods
Prima Amber Moon Foiled Double-sided cardstock 12×12 – Pumpkin seasons
Prima Amber Moon Foiled Double-sided cardstock 12×12 – Autumn sunset
Prima Amber Moon Flowers – Bramble
Prima Amber Moon Flowers – Woodrow
Prima Amber Moon Flowers – Pumpkin
Prima word sticker sheet – Amber Moon