Hi and hope you have a lovely wednesday!
Today I have made a slim line card – very popular these days. *smile* I've used the A4 Stamping Card paper from Crafters companion. I cut 1/3 off and folded the other (2/3) piece to a long slim card base. Then I cut of a bit from the edges on my 1/3 piece so it could be a panel on top of the base. I did another panel from Brown Bazzill Card stock a bit larger and mounted as a frame.
All the colors (Distress Ink) are applied by using a small gelli plate, spritz some water on and stamp with it on my slim piece of Stamping Card paper. I've used blue, green, brown and purple for this. Lots of layers. Then I used Dina Wakleys stencil "Branches" together with the stamp "Scribbled Branches". Some Nuvo Jewel Drops for the last touch.
Hej där! Hoppas du har en härlig onsdag.
Idag har jag gjort ett "slim-line-card" (långsmalt kort), något som verkar ha blivit väldigt poppis i det senaste. Jag har använt mig av ett ark A4 Stamping Card från Crafters Companion till kortet. Jag skar först av 1/3 och vek sedan resterande 2/3 på mitten till en kortbas. Den lösa minsta biten (1/3) skar jag till så den blev lite mindre än kortbasen och även passade med en brun panel av Bazzillpapper. Färgerna (Distress Ink) har jag duttat på papperet med hjälp av en liten gelli plate. På med färg från stämpeldynan på gellin och sedan spraya lite vatten och sedan dutta runt på papperet. Flera lager med olika färger. Sedan stöpplade jag färg runt en bladfigur från en av Dina Wakleys stenciler och avslutade med att stämpla motsvarande motiv med en av hennes stämplar – Scribbled Branches. Några Nuvo Jewel Drops fick bli pricken över i som dekoration.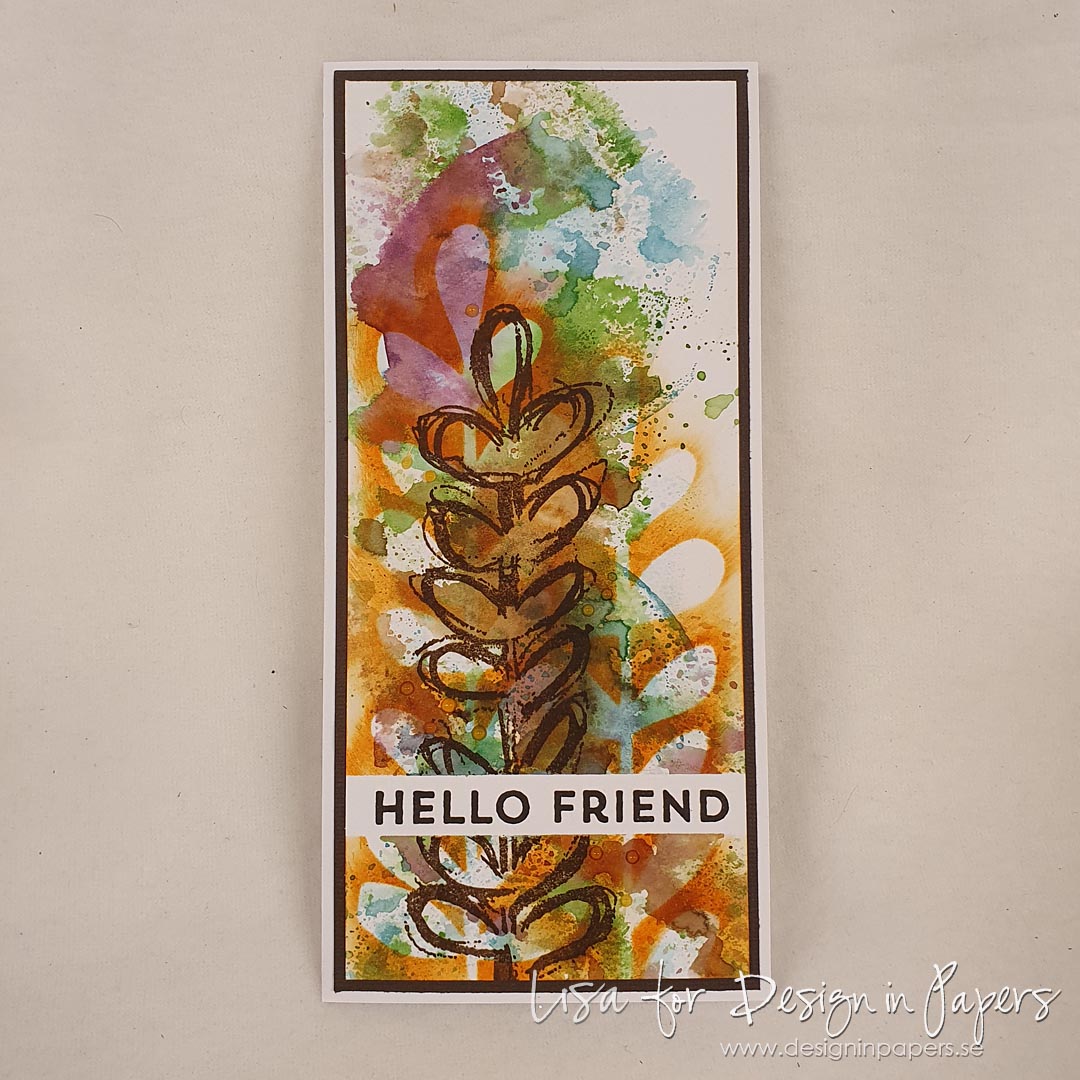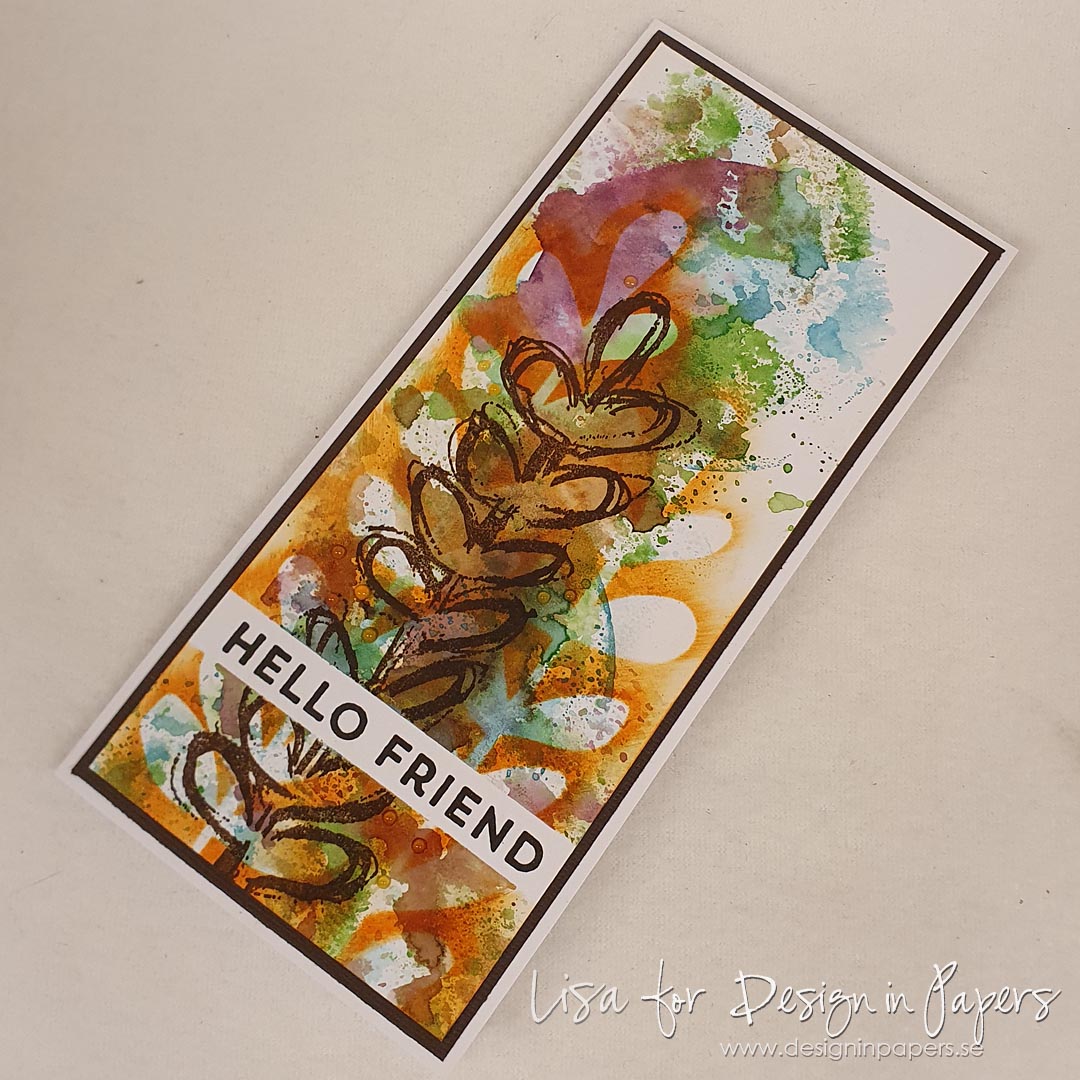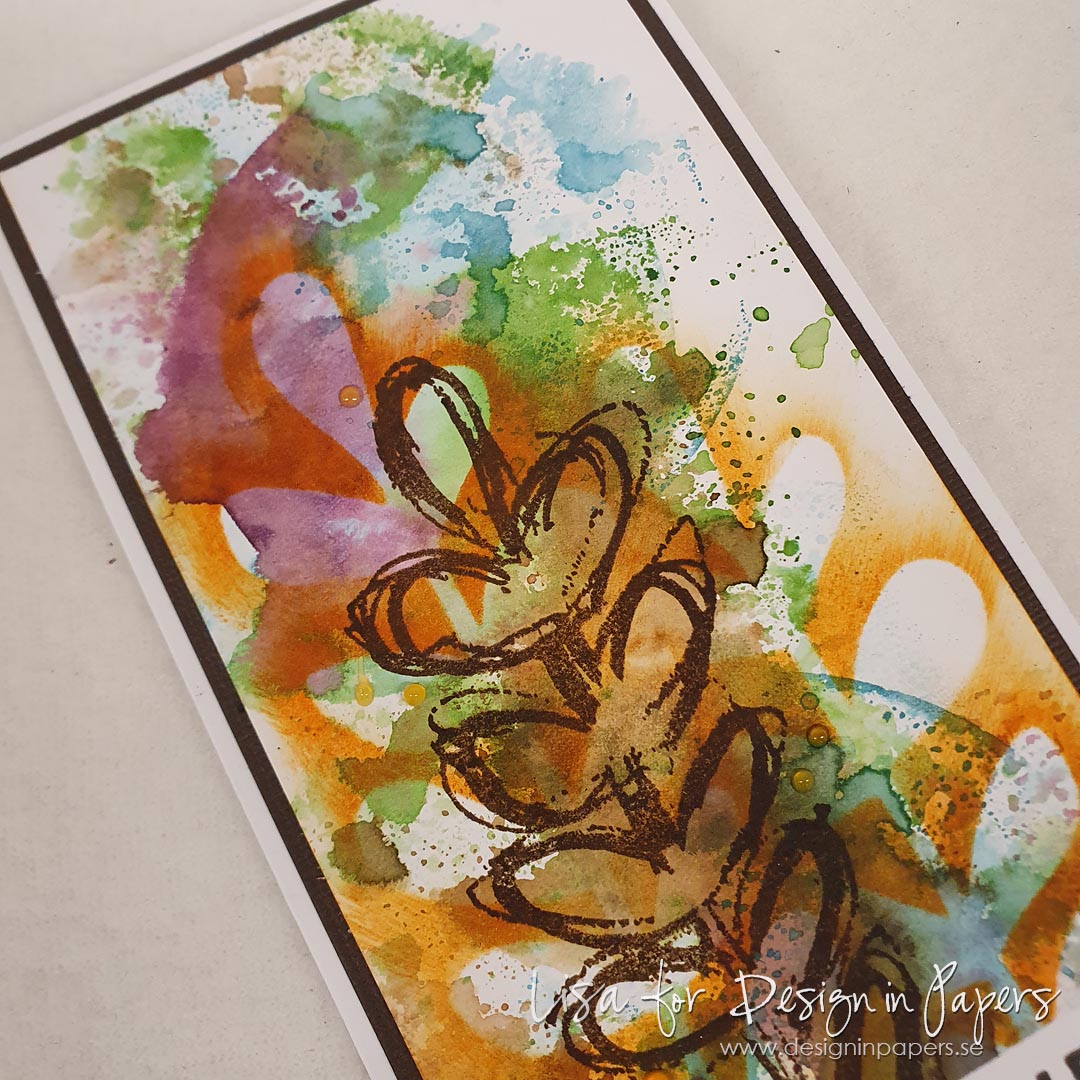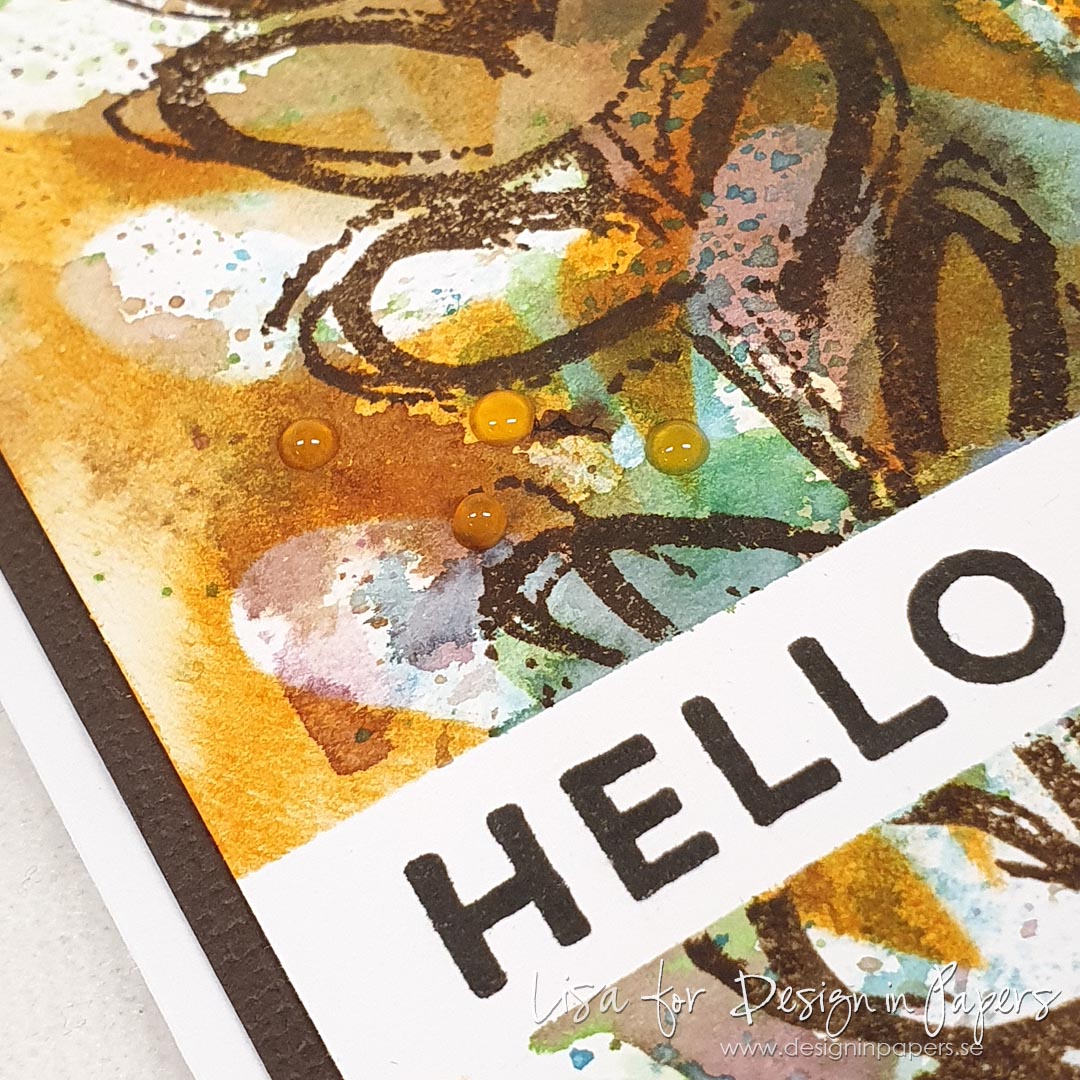 Materials used:
Crafters Companion White Stamping Card 60/Pkg A4
Dina Wakley Media Cling Stamps 6X9 – Scribbled Branches
Tim Holtz Distress Ink Pad – Mowed Lawn
Tim Holtz Distress Ink Pad – Gathered Twigs
Tim Holtz Distress Ink Pad – Seedless Preserves
Tim Holtz Distress Ink Pad – Spiced Marmalade
Tim Holtz Distress Ink Pad – Broken China
Tim Holtz Distress Ink Pad – Walnut Stain
Tonic Studios Nuvo Jewel Drops – Orange Marmalade 642N
Hugs Lisa