I have been following Lisa Oxleys on her #the100dayproject and I have been so inspired by the techniques she uses. She does art journaling but I tried it on a layout, my way.
I tried sevearal different acrylic paints to see how they differ. On this poarticular page I used  Jane Davenport's Matte Acrylic Paint Set. Strong, bold, beautiful colors!
Jag har blivit så inspirerad av Lisa Oxley och följt hennes #the100dayproject. Hon gör artjournaling men jag har testat några av hennes tekniker på en layout, på mitt sätt.
Jag provade runt med olika akrylfärger för att se vad skillnaden blev. På just denna har jag använt Jane Davenports Matte Acrylic Paint Set. Vackra starka färger!
Material:
Jane Davenport Mixed Media Acrylic Paint Kit – Jane's Paint
Tim Holtz Idea-Ology Tissue Wrap – Melange
Tim Holtz Layered Stencil – Feather
Tim Holtz Layered Stencil – Crate
Prima Amelia Rose – Ephemera Cardstock Die-Cuts
Prima Amelia Rose – Double-Sided Paper Pad 12X12
Prima Amelia Rose – Circle Stickers – Traveling Rose
Gesso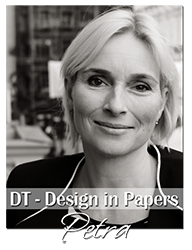 #JaneDavenport #AcrylicPaint #ArtJournaling # AmericanCrafts #PrimaMarketing #AmeliaRose #DesigninPapers #MittKreativaKaos #TimHotz