Hi, Lisa here today!
I have a christmas layout for you today, or actually it's more like an "after christmas layout"… It's my kids craching the gingerbread house in January two years ago.
Patterned papers and stickers are from Echo Park – Celebrate Christmas. I went for several small sticker words instead of a big title this time.
Halloj! Lisa här inne idag, och jag bjuder på en julig layout med papper och stickers från Echo Park – Celebrate Christmas. Eller ja, det kanske mer är en "efter-jul-layout" eftersom bilden föreställer mina barn som kraschar pepparkakshuset i januari för två år sedan. En mycket uppskattad årlig tradition!
Det blev många små texter istället för en stor titel den här gången.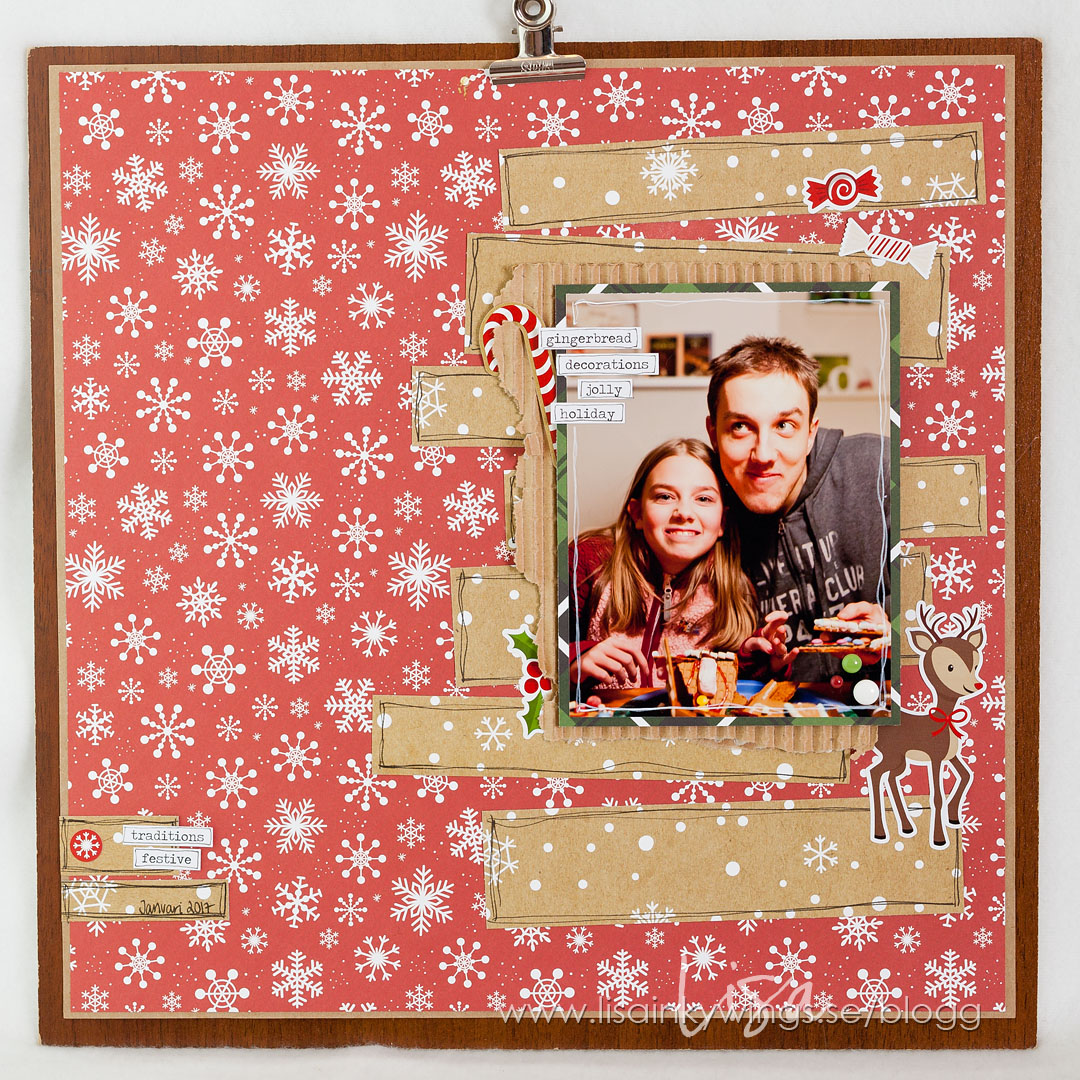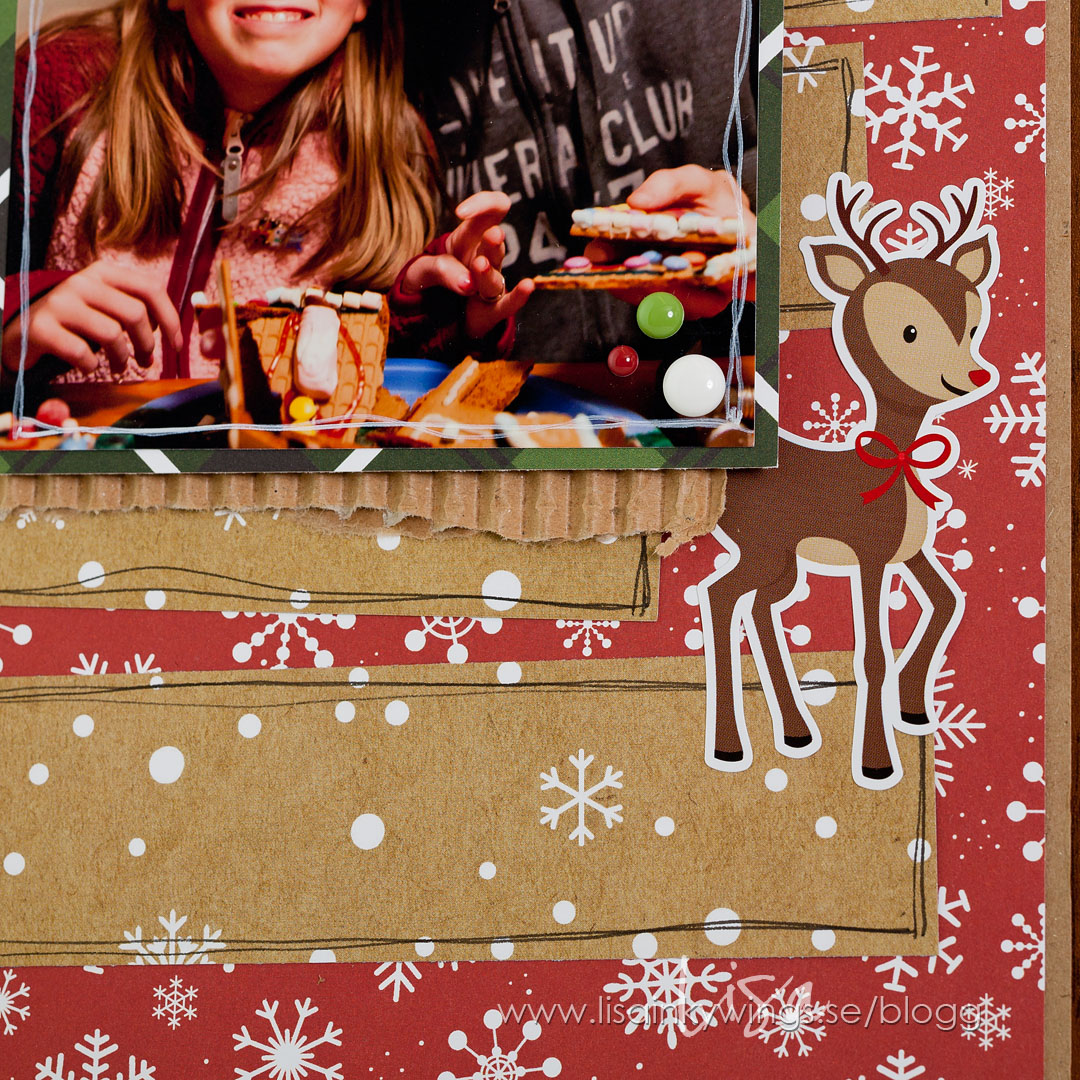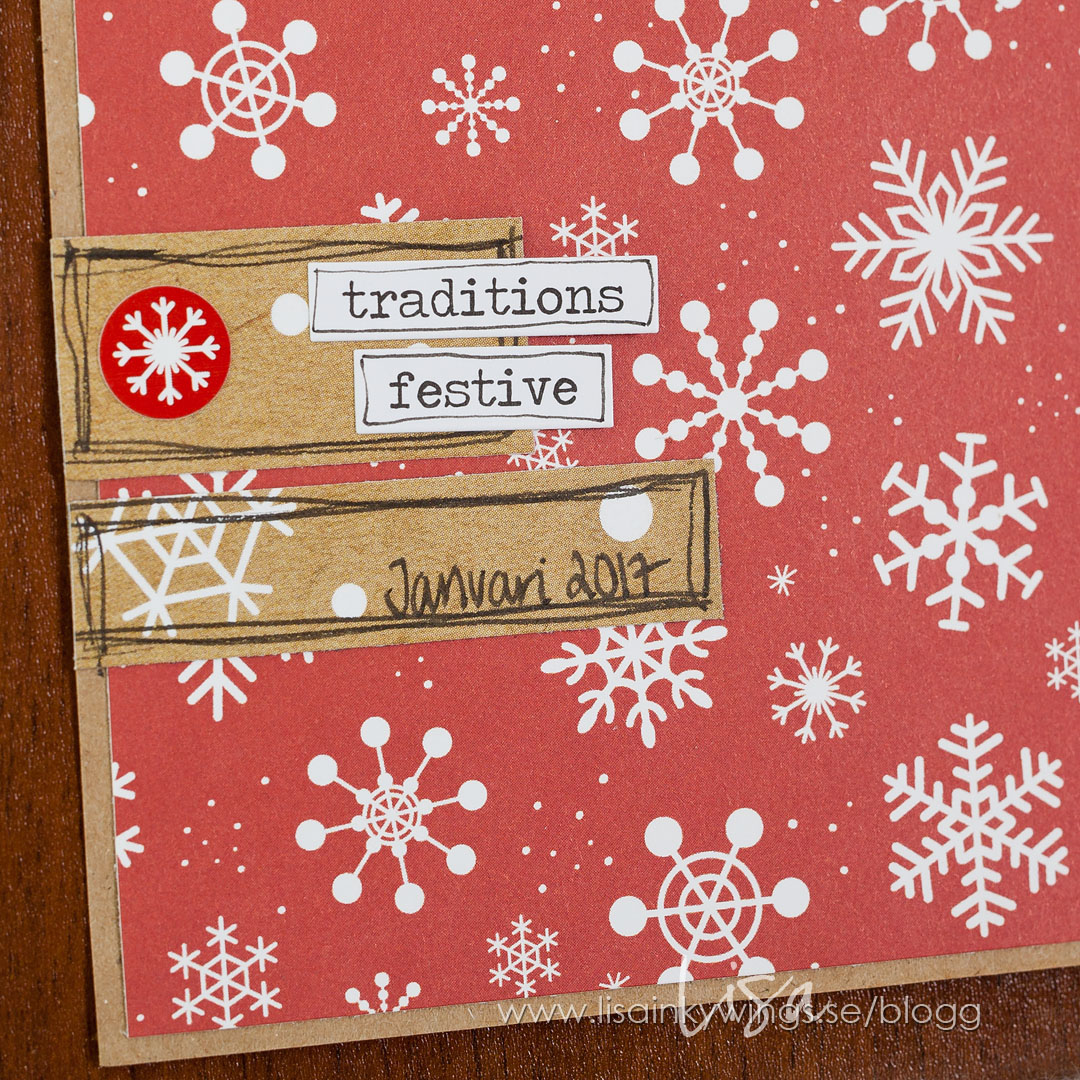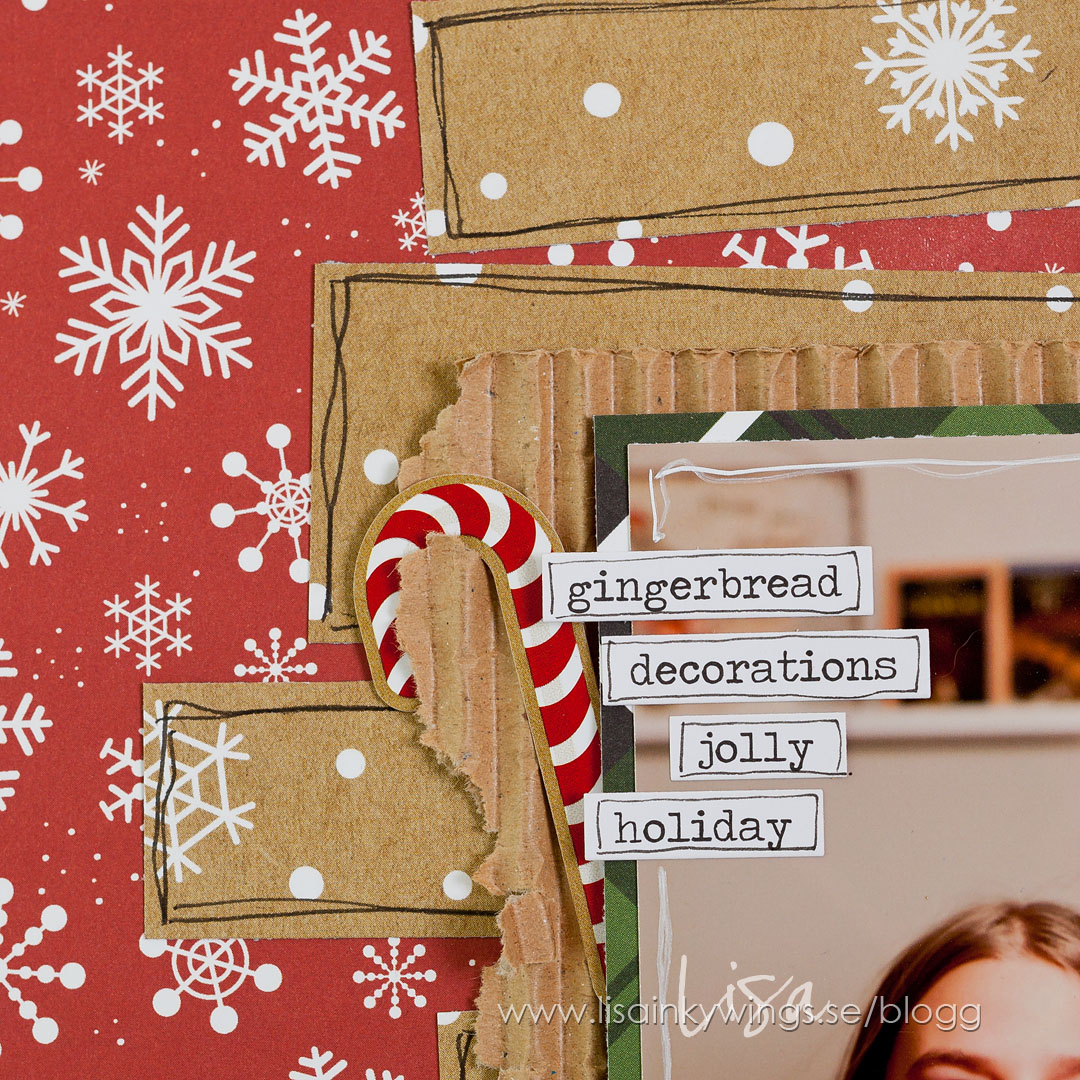 Materials used:
Echo Park Collection Kit 12X12 – Celebrate Christmas
Uni-Ball Signo Impact Gel Pen Bold Point – White
Uni-Ball Signo Impact Gel Pen Bold Point – Black
Hugs Lisa