Bye, Bye 2020 and Welcome 2021!
Happy New Year to all creative people!
I have created some New Year tags with the Minc- Tags and foiling with gold foil. Them some of the new Effect Pastes from Finnabair, Mermaid, and Golden Dragon. Also painted and added som Prussian Blue from Prima Finnabair.
So I hope we all will have a creative and happy year in front of us!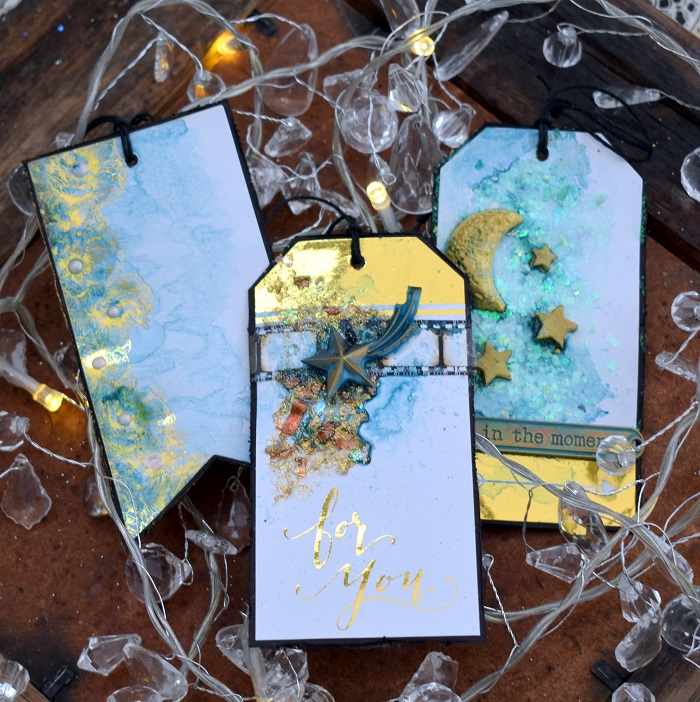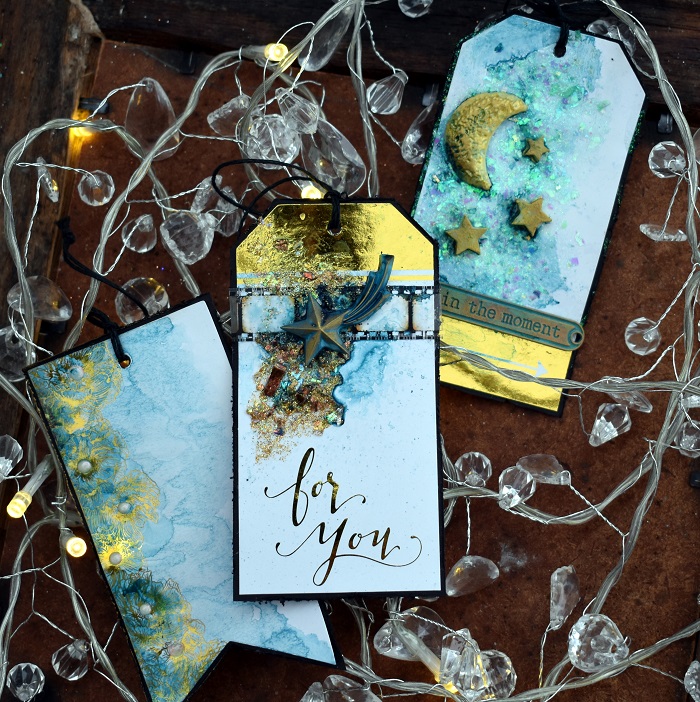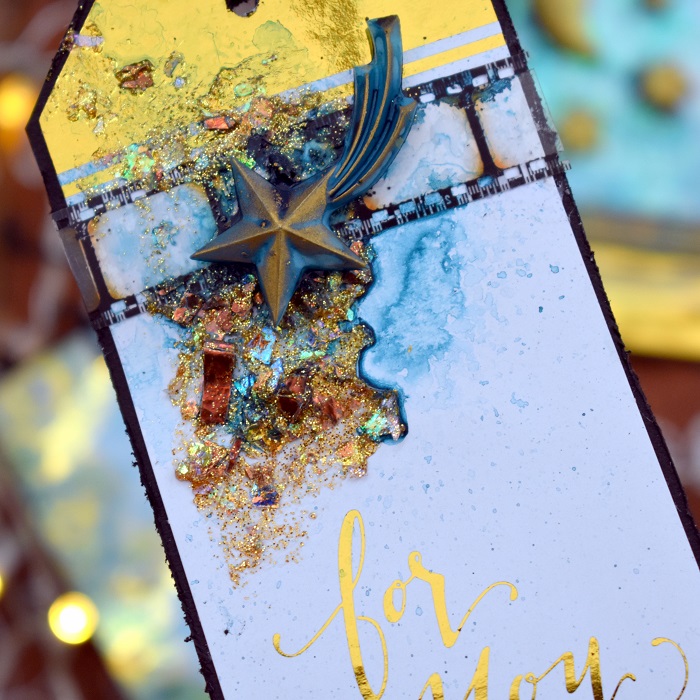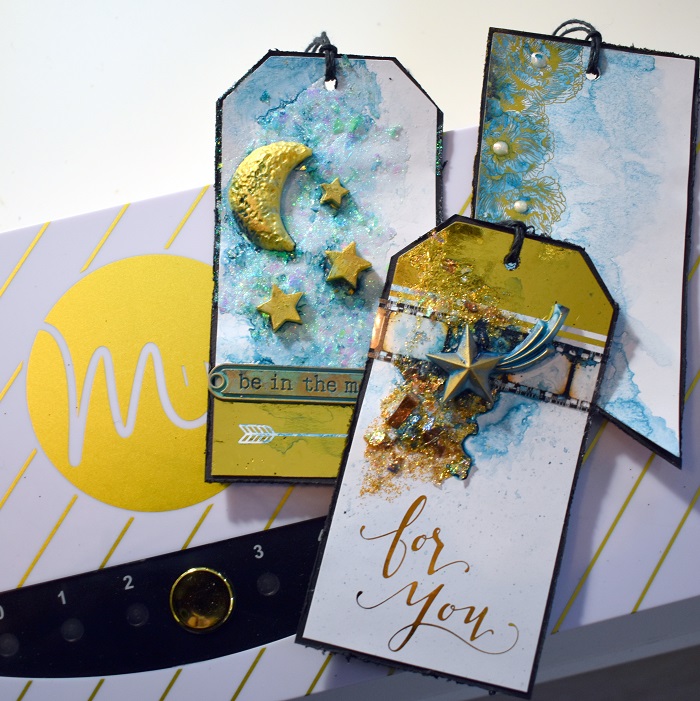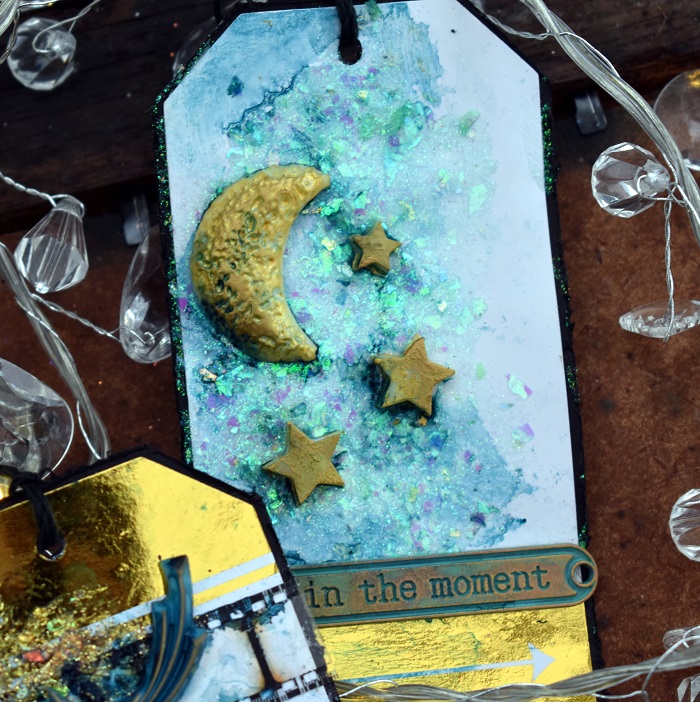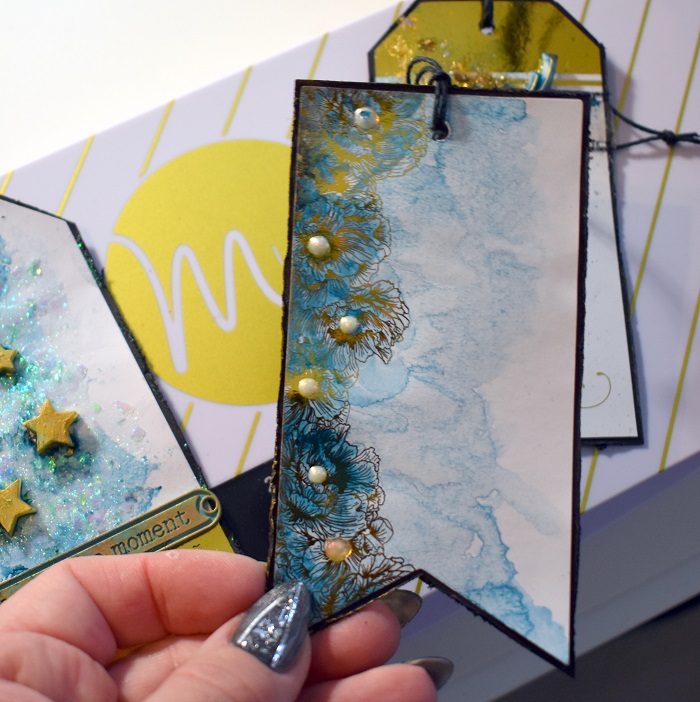 Material:
Heidi Swapp Mini Minc 6 inch Foil Applicator
Heidi Swapp Minc Reactive Foil 6X5 Roll – Gold
Prima Finnabair Art Alchemy Liquid Acrylic Paint 30ml – Prussian Blue
Prima Finnabair Art Extravagance Effect Paste 100ml – Golden Dragon
Prima Finnabair Art Extravagance Effect Paste 100ml – Mermaid
Prima Decor Mould 3.5X4.5 – Golden Desert
Prima Finnabair Art Alchemy Acrylic Paint 50ml – Metallique Ancient Coin
Prima Finnabair Wax Paste Metallique 20ml – Vintage Gold
Prima Finnabair Mechanicals Metal Embellishments 4/Pkg – Antique Label
xoxo Katja