Hello! Time to share a small notebook today. Made the surface fine-textured with patina look. The wooden Alfas from Prima makes this ABC notebook a really fun gift when the schools start here. In the background Artisan Powder and on top on that some wax.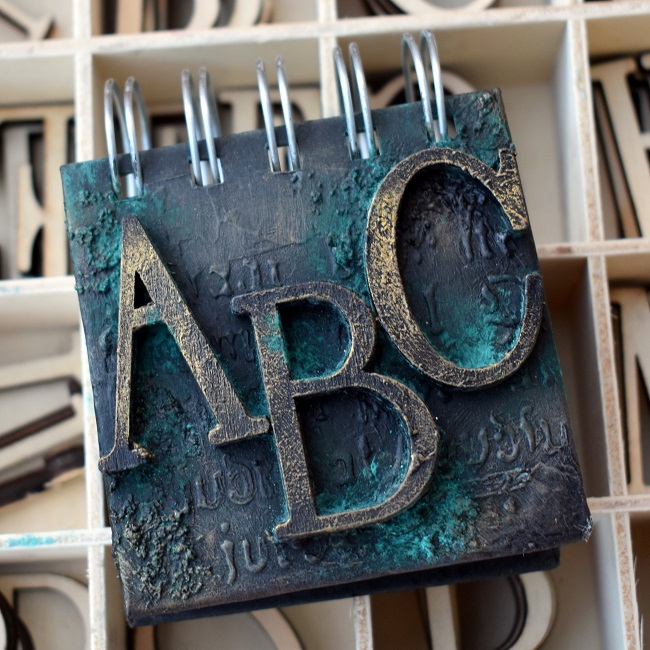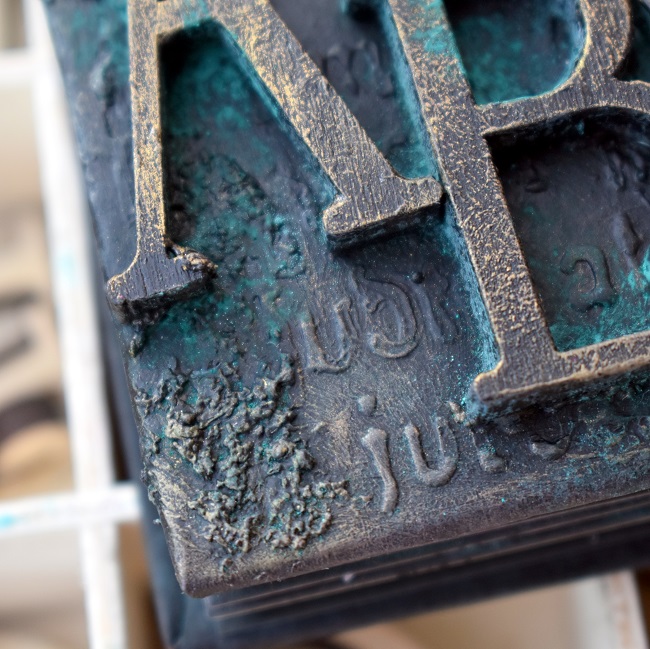 You can use different pastes, shapes and stencils but the technique of how you apply is the same.
So you can watch this video tutorial.
Material:
Prima Frank Garcia Artisan Powder 28gr – Marquise Blue
Prima Frank Garcia Artisan Powder 28gr – Trianon Patina
Prima Finnabair Art Basics Modeling Paste 236ml – Opaque Matte
Prima Finnabair Art Basics Heavy Gesso 250ml – Black
Prima Wood Veneer In A Shaped Box 56/Pkg – Alphas & Shapes Hexagon
Prima Stencil 6X9 – Gothic
Prima Finnabair Art Basics 3D Matte Gel 236ml – Transparent
Prima Finnabair Art Alchemy Wax Metallique 20ml – Vintage Gold
xoxo Katja