Oh My how yummy the Vicki Boutin Color Kaleidoscope collection is. I just had to get it! I have used one of the backgrounds that I love but I have exchanged some of the beams to make it more vivid. I just cut out the beam and placed a slightly bigger piece of the replacement pattern paper behind. I mounted it using washi tape and clear glue.
I wanted to decorate some of the beams but keep the decorations the same color just slightly different so they were visible. Under the photo I used a sticker and some fussy cut birds.
The photo is from our summer vacation in Greece on the way back from the beautiful Island of Agkistri.  Of me and my sweet daughter just before she dropped one of her shoes in the water. We never saw that shoe again.
Åh så härlig Vicki Boutin Color Kaleidoscope-kollektionen ör. Jag var bara tvungen att ha den! Jaghar använt en av de färdiga bakgrunderna men bytt några av strålarna mot andra mönstrade papper för att göra den mer levande. Jag bara skar bort den stråle jag ville byta ut och fäste en lite större bit av mönstrat papper under med lim och washi tape.
Jag ville dekorera strålarna med samma färg ton-i-ton. Under fotot finns en sticker och några figurklippta fåglar.
Fotot är från vår sommarsemester i Grekland, just när vi skulle lämna den vackra ön Agistri. Av mig och min fina dotter, just innan hon tappade sin ena sko i vattnet. Den såg vi aldrig mer.
Material:
Vicki Boutin Color Kaleidoscope Ephemera Die-Cuts 50/Pkg – Cardstock Icons
Vicki Boutin Sticker Book 154/Pkg – Color Kaleidoscope
Vicki Boutin Color Kaleidoscope Puffy Stickers – Icon & Phrase
Vicki Boutin Color Kaleidoscope Stickers 6X12 102/Pkg – Accent & Phrase
Vicki Boutin Color Kaleidoscope Thickers 5.5X11 89/Pkg – Colorful Phrase
Vicki Boutin Color Kaleidoscope Thickers 5.5X11 121/Pkg – Hello Friend Phrase
Vicki Boutin Single-Sided Paper Pad 6X8 24/Pkg – Color Kaleidoscope
Vicki Boutin Double-Sided Paper Pad 12X12 24/Pkg – Color Kaleidoscope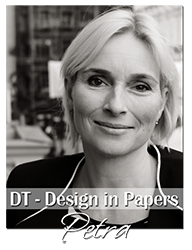 #VickiBoutin #VickiBoutinColorKaleidoscope #ColorKaleidoscope #VickiBoutinMixedMedia #Scrapbooking #DESIGNinPAPERS #MittKreativaKaos #PaperCraft