Love journaling- you can do art journals, travel journaling, or journal like a diary. Today I have made my Art Journal from scratch with help from a die from Sizzix. I have decorated my journal with tissue paper and paint from Finnabair.
Det är så härligt med journals. Du kan använda dina journals till bilder, resor, måla i, skriva dagbok eller bara föra anteckningar i. Idag har gjort min journal från början med hjälp av en die från Sizzix. Sedan har jag dekorerat min journal med tissuepaper och Liquid Acrylic paint från Sizzix.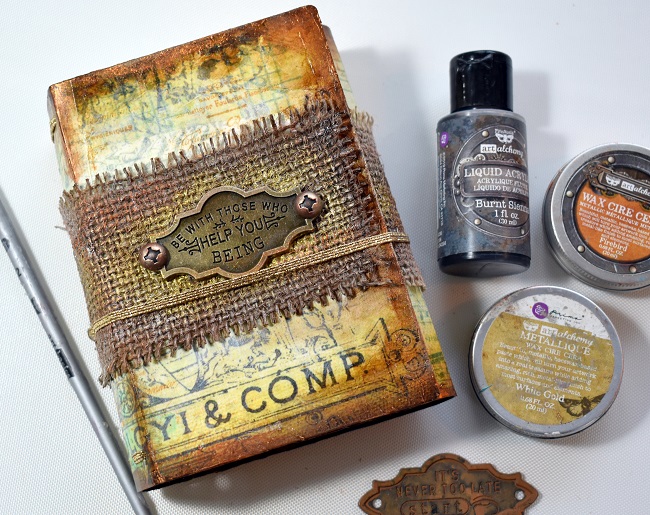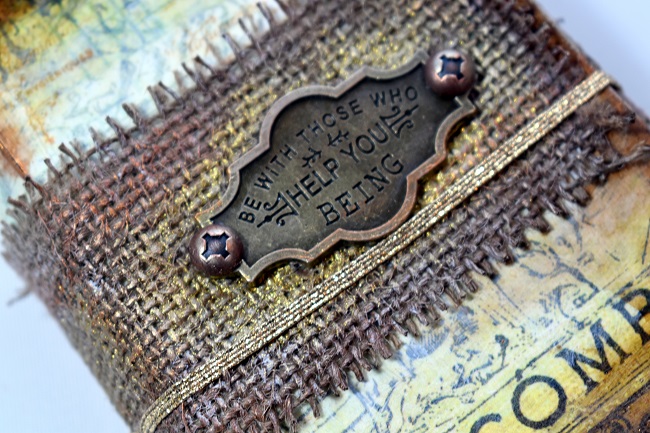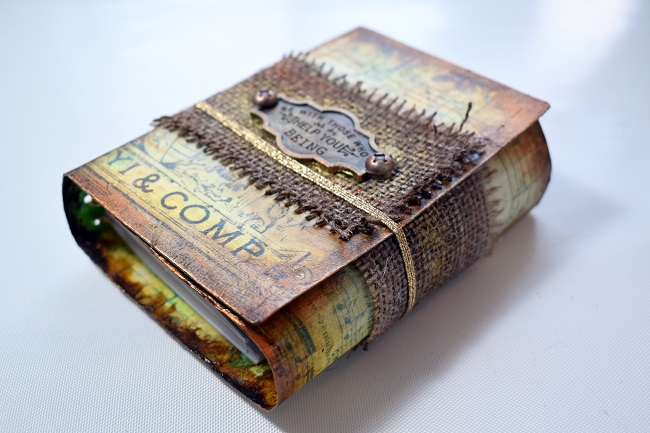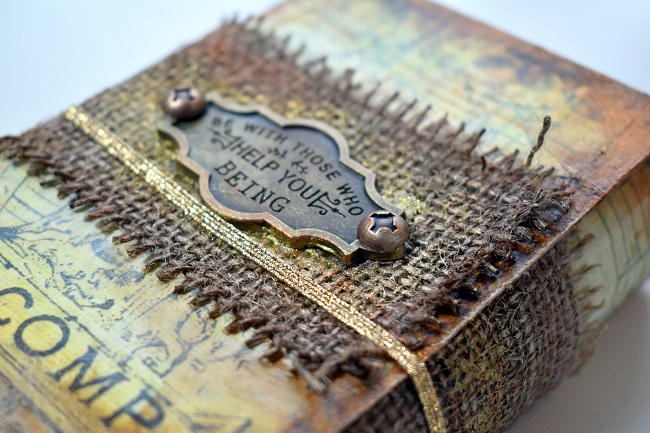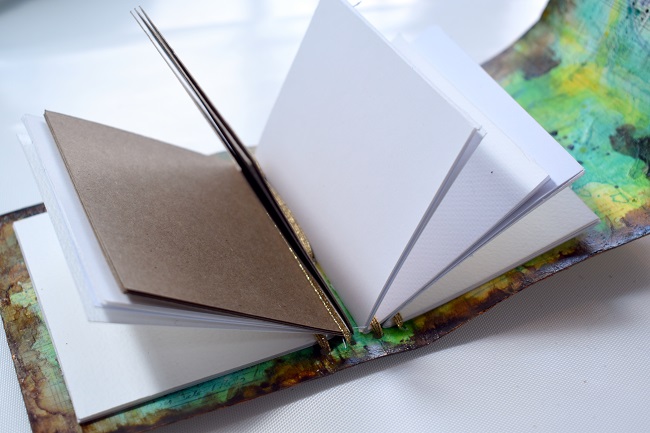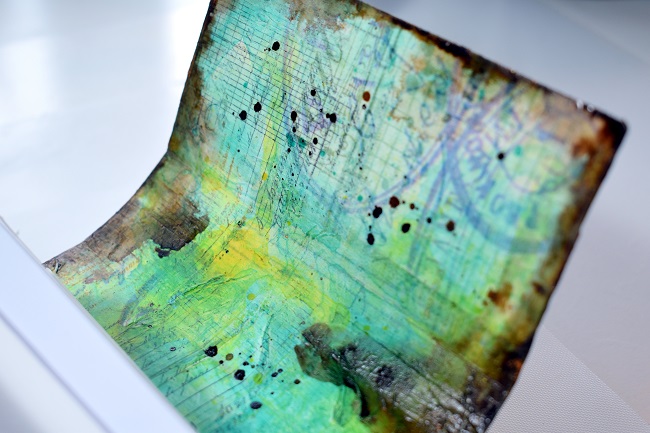 Här kan se hur jag gjorde- kika gärna på min videotutorial.
Material:
Sizzix ScoreBoards XL Die – Wrapped Journal
Sizzix Big Shot – White & Gray
Prima Finnabair Mixed Media Tissue Paper 27.5X19.7 6/Pkg – Musica
Prima Finnabair Art Basics Soft Matte Gel 250ml – Transparent Matte
Prima Finnabair Cling Stamps 6X7.5 – Old Paper Work
Prima Finnabair Art Alchemy Liquid Acrylic Paint 30ml – Avocado Green
Prima Finnabair Art Alchemy Liquid Acrylic Paint 30ml – Emerald
Prima Finnabair Art Alchemy Liquid Acrylic Paint 30ml – True Yellow
Prima Finnabair Art Alchemy Liquid Acrylic Paint 30ml – Burnt Sienna
Prima Finnabair Art Basics 3D Matte Gel 236ml – Transparent
Prima Trigger Spray Bottle 2oz – Empty
Prima Finnabair Mechanicals Metal Embellishments 3/Pkg – Old Plates II
Prima Finnabair Mechanicals Metal Embellishments 20/Pkg – Mini Hardware
Prima Finnabair Art Basics Heavy Gesso 250ml – White
Prima Finnabair Art Alchemy Acrylic Paint 50ml – Sparks Dragons Eye
Prima Finnabair Art Alchemy Metallique Wax 20ml – Firebird
Prima Finnabair Art Alchemy Metallique Wax 20ml – White Gold
Ranger Ink Mini Archival Ink Pads – Kit#2 Wendy Vecchi
Ranger Ink Mini Archival Ink Pads – Kit#1 Wendy Vecchi
xoxo Katja