Oh my sweet how fun I had playing with the Sparkle City collection by Shimelle. Bold colors and patterns a bit different from my usual design team kits but go so inspiring!
We had a DT-crop and we got to play with all these different collections and it was heaven. I really got to try so many papers that I wouldn't choose but in the future I might cause they really got my Mojo going.
I decided to fuzzy cut but the pink brick background and all the other different pieces I added as decoration. Every single bit of them are cut out from 12×12 papers.
Åh så fantastiskt kul det var att skapa med Sperklle City-kollektionen från Shimelle. Starka, djärva mönster och färger och lite utan för vad jag brukar välja i mina DT-kit. Underbart inspirerande!
Vi hade DT-träff och fick skapa med en massa olika kollektioner och det var underbart! Jag provade massor av papper som jag inte brukar skapa med men kanske jag väljer att köpa dem i framtiden för min Mojo kom verkligen igång.
Jag har figurklippt allt som finns på layouten, från den rosa tegelväggen till varenda liten detalj. Allt från 12×12-papper.
Material:
American Crafts Shimelle Sparkle City – Our House
American Crafts Shimelle Sparkle City – Stary Super
American Crafts Shimelle Sparkle City – Grab and Go
American Crafts Shimelle Sparkle City – Postcards home
American Crafts Shimelle Sparkle City – Fariy Lights
American Crafts Shimelle Sparkle City – Non-stop Snapshot
American Crafts Shimelle Sparkle City – Shine all Day
Kaisercraft Paradise Found – Sticker Book
White Cardstock, Date stamp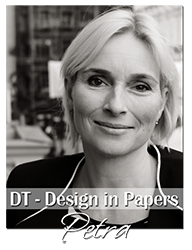 #AmericanCrafts #AC #Shimelle #SparcleCity #ShimelleSparcleCity  #Scrapbooking #DESIGNinPAPERS #MittKreativaKaos #PaperCraft