There are so many new and beautiful waxes and moulds from Finnabair. Here I have made three ATC cards.
Here I have tried to make ATC, that have a feeling of the spring. So with different moulds I have made decorations.  Then some black gesso and over that some waxes i different colors-
Jag har gjort tre ATC  kort. Målet var att göra lite våriga kort Så har jag gjort lite dekorationer med olika moulds. Målat med svart gesso och sedan lite olika färger av wax.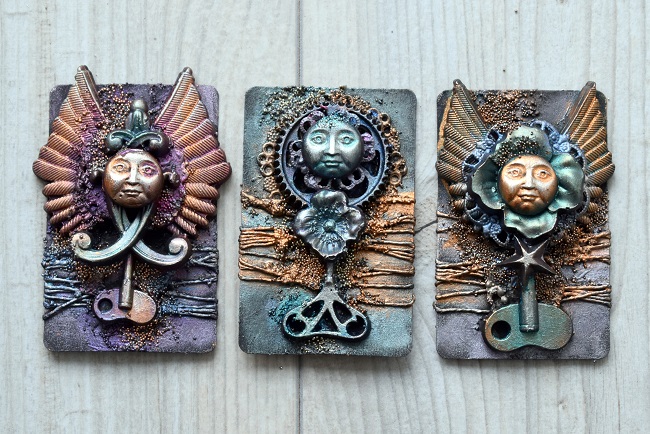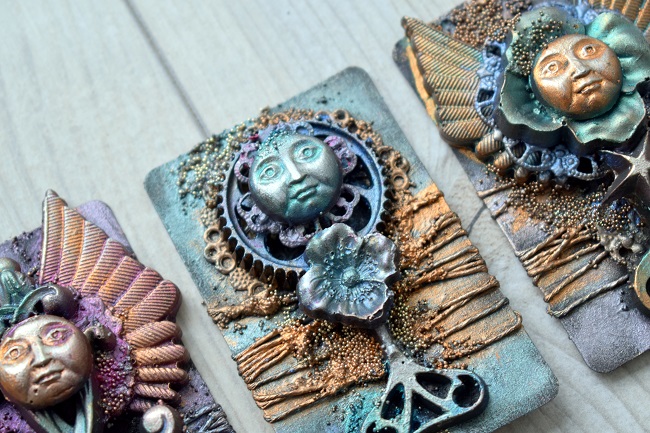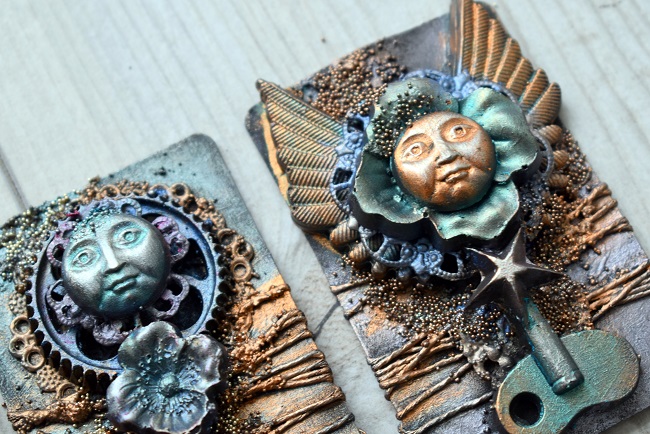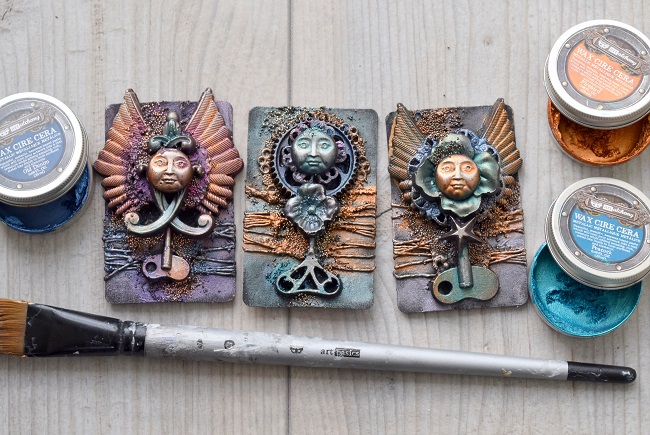 Material:
Prima Finnabair Art Alchemy Metallique Wax 20ml – Peacock
Prima Finnabair Art Alchemy Metallique Wax 20ml – Indian Pink
Prima Finnabair Art Alchemy Metallique Wax 20ml – Firebird
Prima Finnabair Decor Moulds 5X8 – Mechanica
Prima Finnabair Decor Moulds 5X8 – Stars & Moons
Prima Finnabair Decor Moulds 3.5X4.5 – Flower Queen
Prima Finnabair Decor Moulds 3.5X4.5 – Anabelle
Prima Altered Card Set – Kraft
Prima Finnabair Art Ingredients Mini Art Stones 230ml
Prima Finnabair Art Basics 3D Matte Gel 236ml – Transparent
Prima Finnabair Art Basics Heavy Gesso Tube 59ml – Black
Prima Finnabair Art Alchemy Metallique Wax 20ml – Old Denim
Prima Finnabair Art Alchemy Metallique Wax 20ml – White Gold
xoxo Katja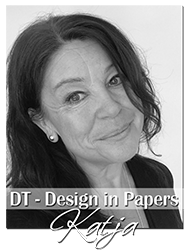 Ha