Har ni gjort några julkort i sommar? Jo, hur konstigt det än låter så har jag julpysslat lite. Det gör jag varje sommar och det är otroligt svårt att låta bli när Prima har släppt en vacker julkollektion, Santa Baby. Gjort ett kort som är har lite olika lager av papper.
Have you started with your Christmas cards yet! I couldn't resist the beautiful collection from Prima, Santa Baby. So I have started to do Christmas cards.  Here a card with layers of paper.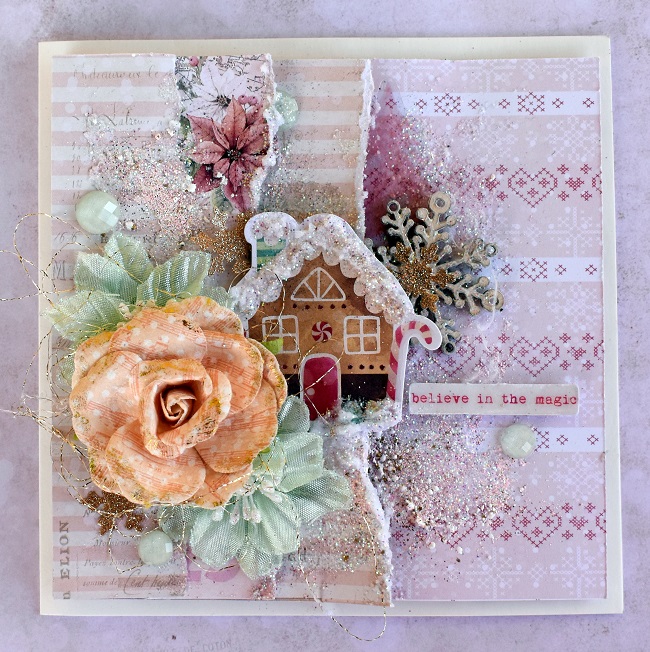 För att få en snöig känsla så har jag Snowflake paste, glitter och lite embossingpulver som effekt.
To receive a snowy effect, I have used Snowflake paste, glitter and some embossing powder.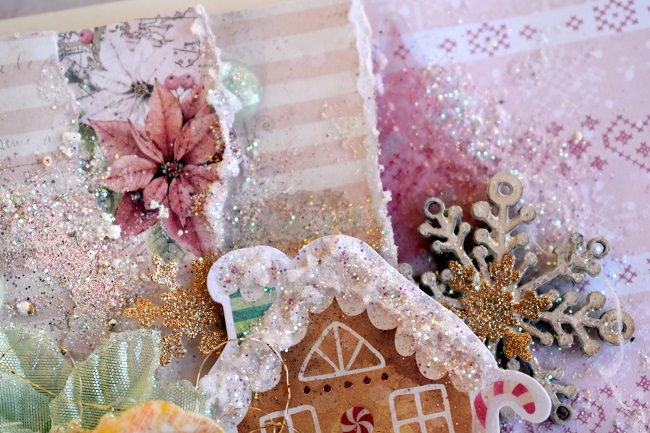 xo Katja
Material:
Prima Santa Baby Fabric Flowers 12/Pkg – Frosted Mint
Prima Santa Baby Mulberry Paper Flowers 12/Pkg – Sugarplum Sweet
Prima Chipboard Stickers 6X12 2/Pkg – Santa Baby
Prima Santa Baby Glitter Stickers – Snowflakes
Prima Santa Baby Double-Sided Cardstock 12X12 – Warm & Cozy
Prima Santa Baby Double-Sided Cardstock 12X12 – Grand Christmas Exhibition
Prima Say It In Crystals Adhesive Embellishmnents – Santa Baby
Prima Finnabair Art Extravagance Snowflake Paste 118ml
Prima Ephemera Cardstock Die-Cuts 61/Pkg – Santa Baby
Prima Finnabair Art Extravagance Glitter 6g 6/Pkg – Ebony & Ivory
Kaisercraft Wooden Shapes 45/Pkg – Snowflakes
Stampendous Aged Embossing Enamel – Shabby White