Så härliga Art Fantasy Texture Pastes som Prima släppt. Flera härliga färger som man kan mixa på olika projekt. Dessa har en härligt grusig yta.
So many lovely Art Fantasy Texture Pastes from Prima. Gorgeous colors that you can mix on different projects.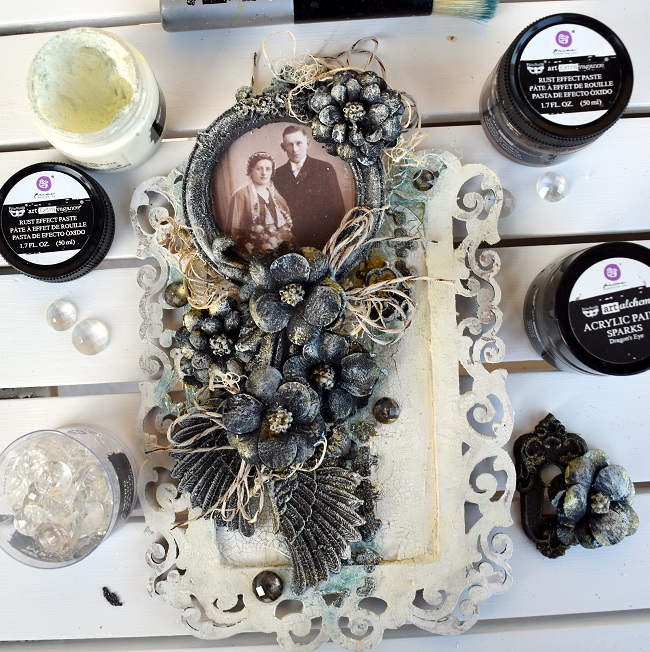 Här har jag målat med färger från tre olika set, Military Rust, Junkyard Treasures och Old Wall.
Here I have painted with pastes from three different sets, Military Rust, Junkyard Treasures and Old Wall.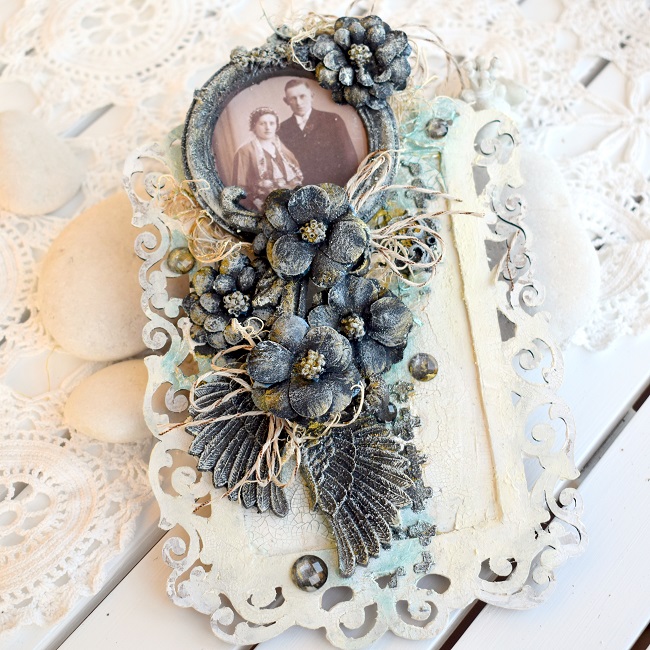 Även resin ramen och blommorna har fått färg på sig.
I have also painted the Resin Frame and flowers.
De här vingarna är tillverkade av papperslera.
These wings are made with paperclay.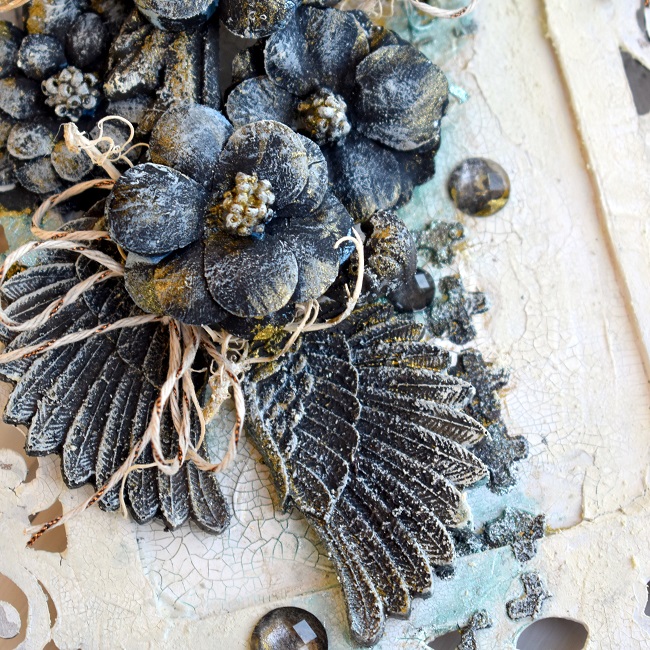 Ses nästa vecka!
See You!
Katja
Material:
Prima Finnabair Art Texture Fantasy Paste 50ml 3/Pkg – Old Walls
Prima Finnabair Art Texture Fantasy Paste 50ml 3/Pkg – Junkyard Treasures
Prima Finnabair Art Extravagance Rust Effect Paste 50ml 3/Pkg – Military Rust
Prima Finnabair Ephemera 32/Pkg – Vintage Collectables
Prima Silicone Mould – Keys
Prima Silicone Mould – Wing & Locket
Prima Art Ingredients Melange Art Pebbles – Diamond
Prima Finnabair Art Basics 3D Matte Gel 236ml – Transparent
Prima Finnabair Art Alchemy Acrylic Paint 3x50ml – Sparks Masquerade
Prima Finnabair Art Basics Heavy Gesso 250ml – White
Prima Finnabair Art Extravagance Texture Paste 250ml – White Crackle
Prima Santorini Paper Flowers – Athinios
Prima Re-Design Paper Clay Bucket
Prima Finnabair Art Basics Dabbing Brushes 3/Pkg
Prima Frank Garcia Memory Hardware Resin Frames 2/Pkg – Petite Round
Prima Finnabair Art Basics Heavy Gesso Tube 59ml – Black
BoBunny Laser-Cut Chipboard – Square Ornate Frame
Kaisercraft Lucky Dip Mixed Hemp Cord – Neutral
Tim Holtz Layered Stencil 4.125X8.5 – Plus