Hej!
Här kommer några ATC kort-  med underbara insekter från Prima.
Hi! Today some ATC card- and I have used Resins from Prima- Bugs.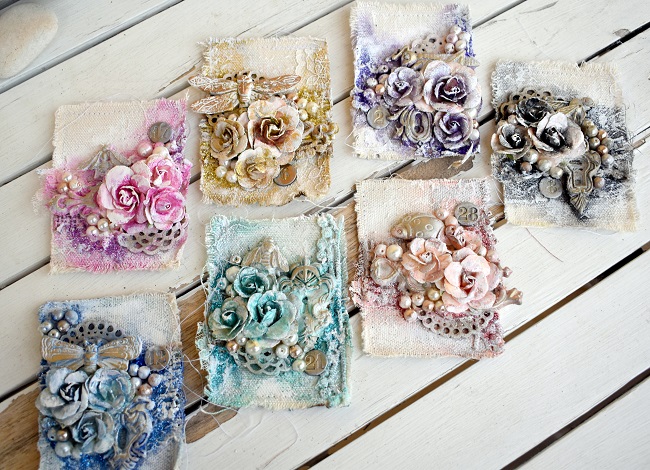 Korten är i olika färger och jag har målat alla med de helt underbara färgerna från Prima-Finnabair Sparks. De skimrar så läckert.
The cards have different colors and I have painted them with the lovely Acrylic Paint, Sparks från Prima-Finnabair.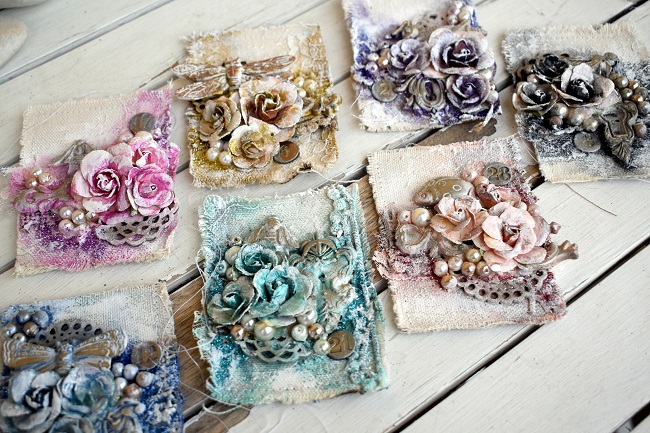 På varje kort, så finns det Prima blommor, pärlor och så massa glitter.
On each card, there is Prima flowers, pearls and then glitter.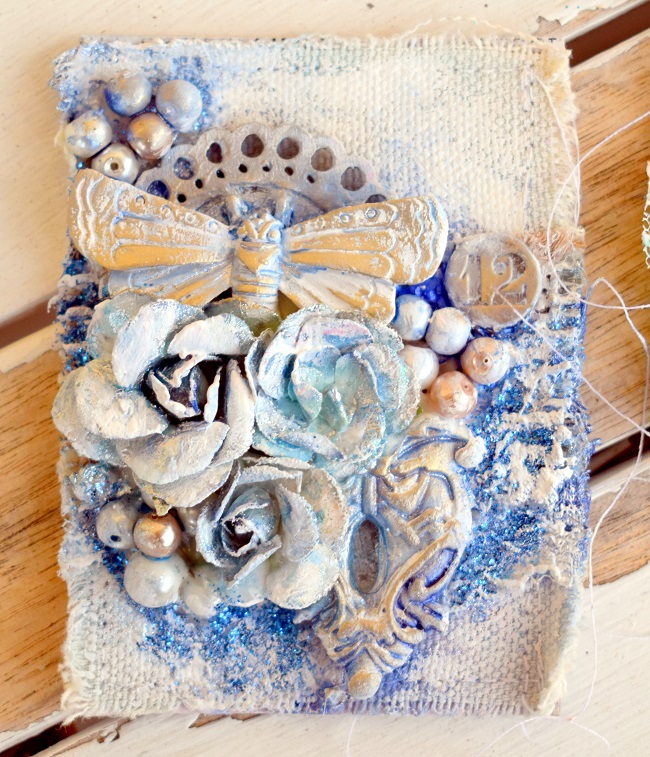 Dekorerat även med nyckelhål som är tillverkade av papperslera.
For decoration, there is also keyholes made from Paperclay.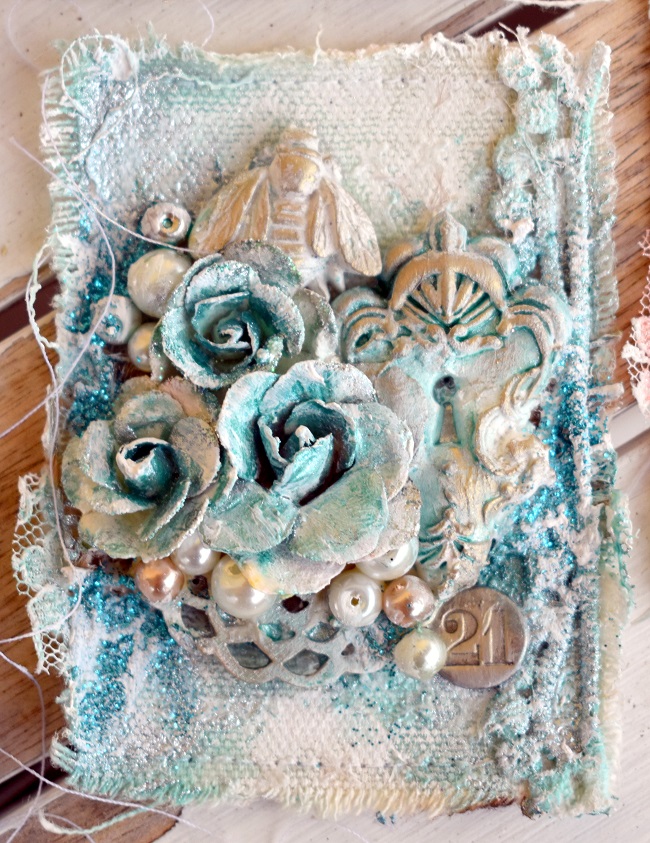 xoxo Katja
Material:
Prima Finnabair Art Basics Heavy Gesso 250ml – White
Prima Shabby Chic Treasures Resin Embellishments 7/Pkg – Bugs
Prima Finnabair Art Basics 3D Matte Gel 236ml – Transparent
Prima Frank Garcia Memory Hardware Glass Pearls – 2
Prima Finnabair Art Alchemy Acrylic Paint 50ml – Unicorns Hair
Prima Finnabair Art Alchemy Acrylic Paint 50ml – Dragons Eye
Prima Finnabair Art Alchemy Acrylic Paint 50ml – Mermaid Sparkl
Prima Finnabair Art Alchemy Acrylic Paint 50ml – Magical Pond
Prima Finnabair Art Alchemy Acrylic Paint 50ml – Butterfly Spel
Prima Finnabair Art Alchemy Acrylic Paint 50ml – Iris Potion
Prima Finnabair Art Alchemy Acrylic Paint 50ml – Raven Black
Prima Finnabair Art Extravagance Glitter 6g 6/Pkg – Ebony & Ivory
Prima Finnabair Art Extravagance Glitter 6g 6/Pkg – Luminous
Prima Finnabair Art Extravagance Glitter 6g 6/Pkg – Crimson
Prima Finnabair Art Extravagance Glitter 6g 6/Pkg – Mardi Gras
Prima Santorini Paper Flowers – Ammoudi
Prima Havana Paper Flowers – Savina
Prima Iron Orchid Designs Paper Clay 250gr
Prima Iron Orchid Designs Vintage Art Decor Mould 5X8 – Keyholes
Prima Finnabair Art Alchemy Metallique Wax 20ml – White Gold
Prima Finnabair Art Alchemy Metallique Wax 20ml – Aged Brass
Prima Finnabair Art Basics Modeling Paste 236ml – Opaque Matte
Kaisercraft Wooden Shapes 45/Pkg – Doilies
Tim Holtz Mini Layered Stencil Set 3/Pkg – Set #33
Tim Holtz Idea-Ology Metal Adornments 24/Pkg – Antique Nickel Numbers 1 Through
7 Gypsies Lace Trimmings – Assorted Pack