Prima har många vackra blommor, så jag vill passa på att strössla med dem på en canvas.
Prima has so many lovely flowers, so I want to use them a lot.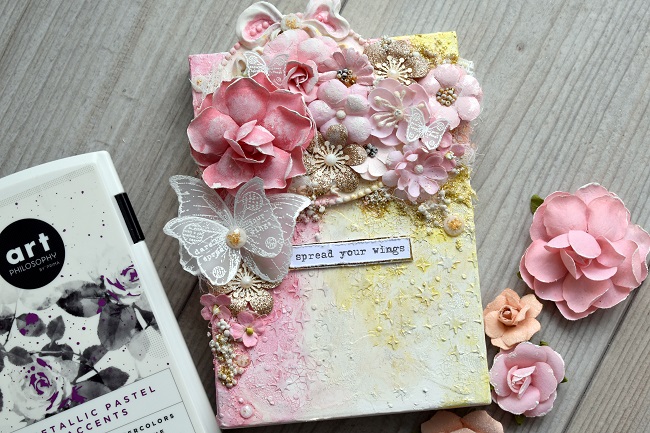 Blommor i rosa toner och även lite stämplade och embossade fjärilar i vellum har landat på blommorna.
Flowers in pink and flowers that are stamped and embossed on vellum.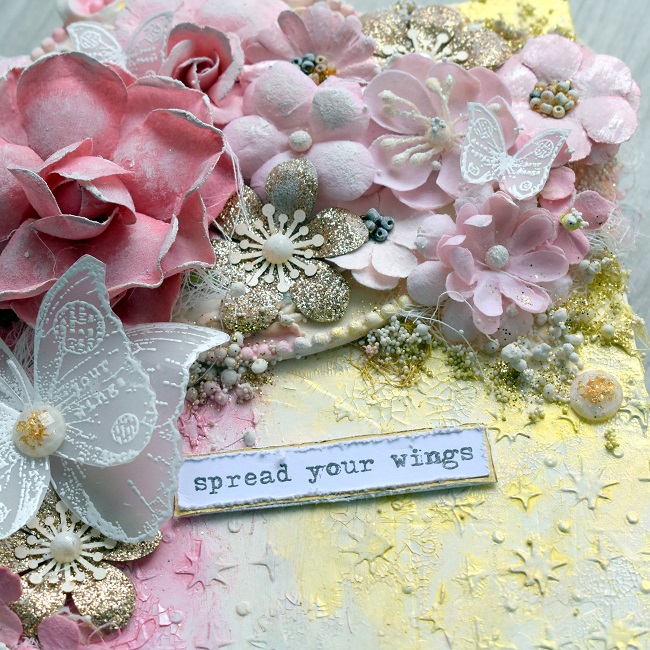 I botten så ligger det ett lager med Heavy gesso och sedan lite Texture Paste Crackle som ger läcker krackeleringseffekt.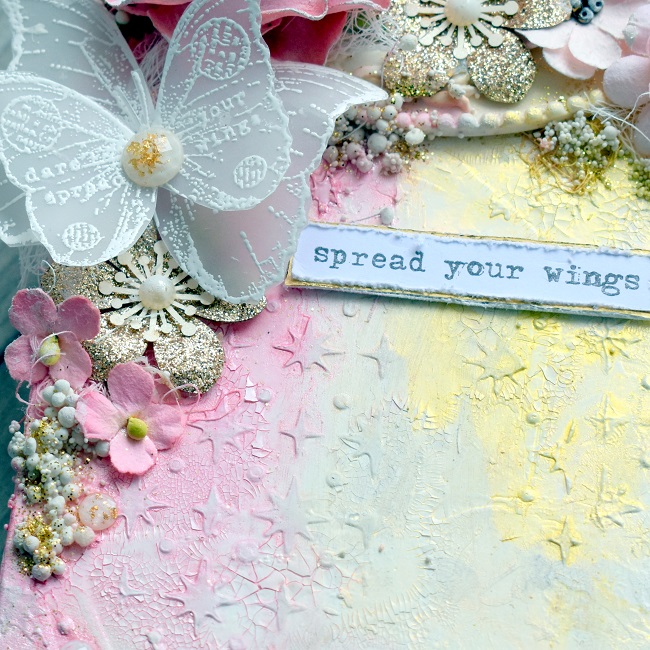 Har målat med Primas Metalliska vattenfärger. Lite här och var lite Art Stones för extra effekt.
Have painted with Primas Metallic Watercolors. Some Art Stones for extra effect.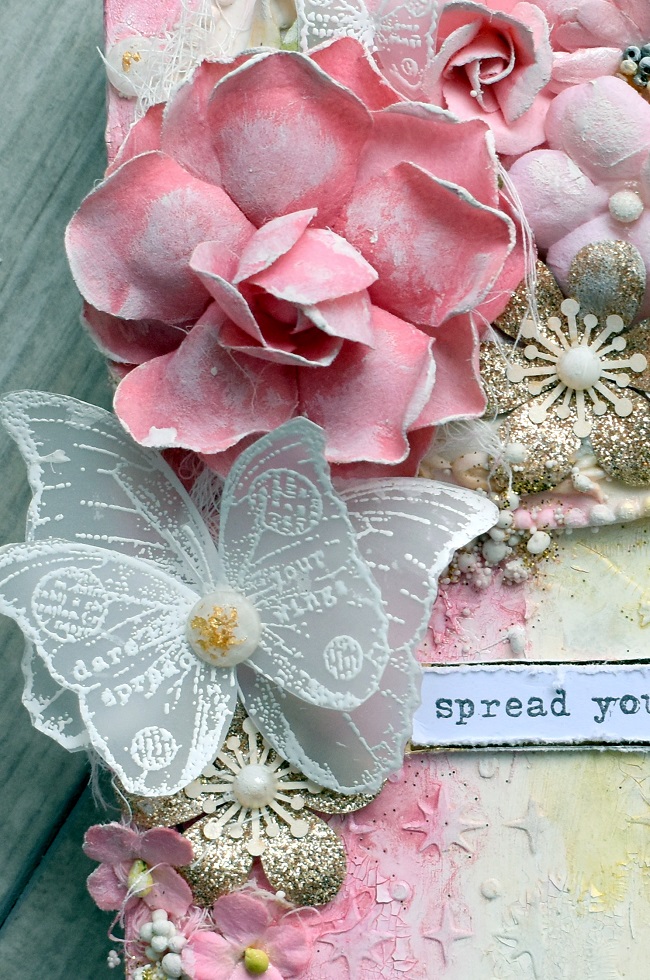 Tack för titten.
Thanks for stopping by.
Katja
Material:
Prima Finnabair Art Basics Heavy Gesso 250ml – White
Prima Finnabair Art Extravagance Texture Paste 250ml – White Crackle
Prima Metallic Accents Semi-Watercolor Paint Set 12/Pkg – Pastel
Prima Memory Hardware Resin Frames – Papillon Blanc Oval
Prima Finnabair Art Basics 3D Matte Gel 236ml – Transparent
Prima Finnabair Art Ingredients Art Stones 230ml
Prima Finnabair Art Ingredients Mini Art Stones 230ml
Prima Cherry Blossom Paper Flowers – Ariella
Prima Love Story Paper Flowers – Damianne
Prima Heaven Sent 2 Flowers – Grace
Prima Finnabair Art Basics Modeling Paste 236ml – Opaque Matte
Prima Say It In Crystals Adhesive Embellishments – Lavender
Finnabair Cling Stamps 6X7.5 – Don't Forget To Fly
Bazzill 12X12 29lb – White Vellum
Stampendous Stamp-N Stuff Boss Gloss Embossing Ink 59ml – Clear
Tonic Studios Nuvo Glitter Collection – Champagne 720N
Tonic Studios Nuvo Embossing Powder 22ml – Glacier White 602N
Tim Holtz Mini Layered Stencil Set 3/Pkg – Set 31