Idag blir det något lite mindre. Det är en liten, liten smyckesask som fått ett nytt utseende.
Today a smaller project. It`s a jewelry box, that I have painted.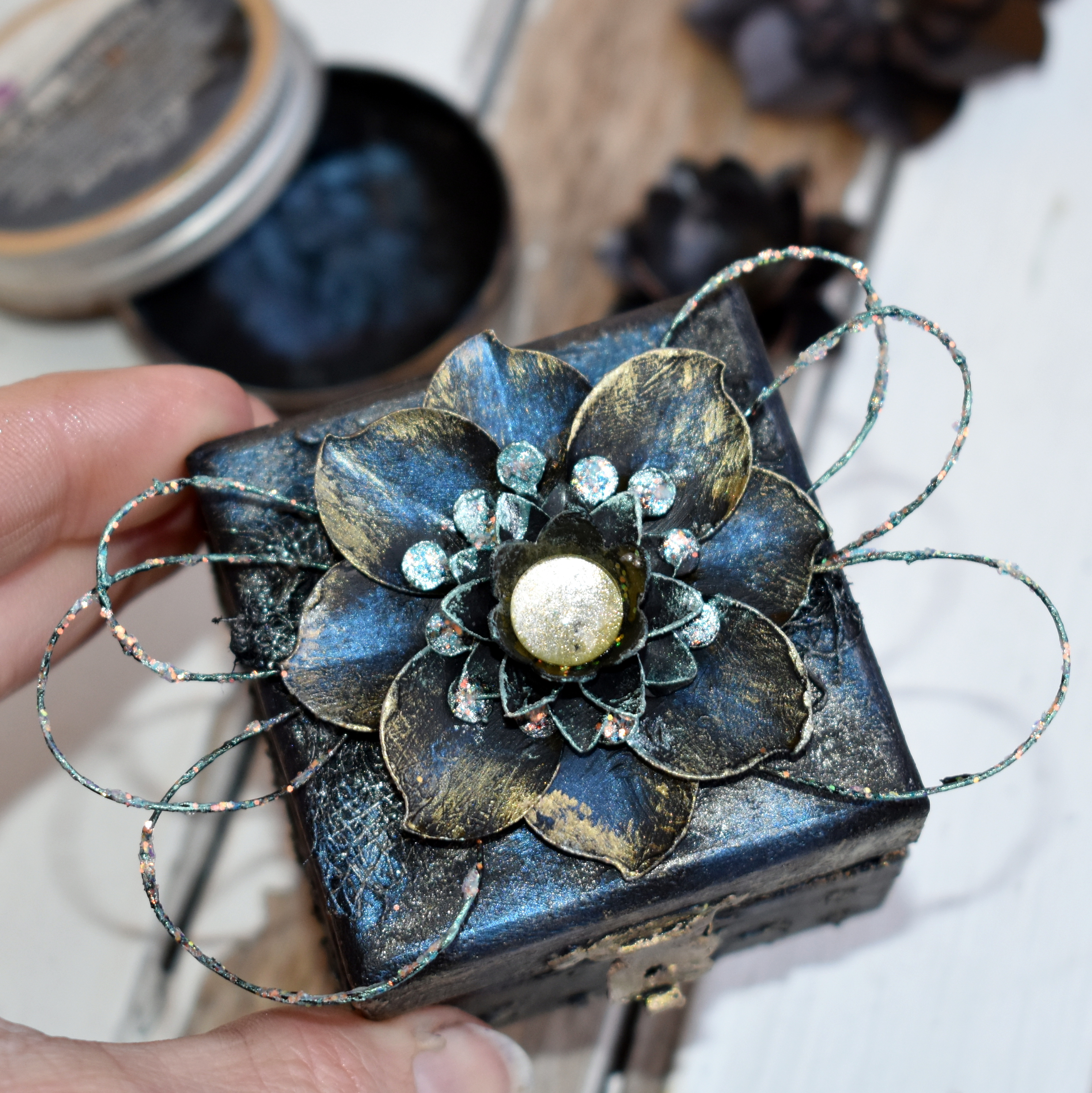 Med svart gesso som grund och några metalldekorationer och sedan målat med lite akrylfärg. Har målat med de fantastiska Opal Acrylic Paint, de som skimrar och får en fantastisk lyster på svart. För att mina metall dekorationer ska fastna ordentligt så har jag använt Heavy Body Gel.
Black gesso and some metallic embellishments and then painted with the fantastic Opal Magic Paint. To glue my metallics I have used Heavy Body Gel.
Lite extra lyster med wax och glitter.
Some shine with wax and glitter.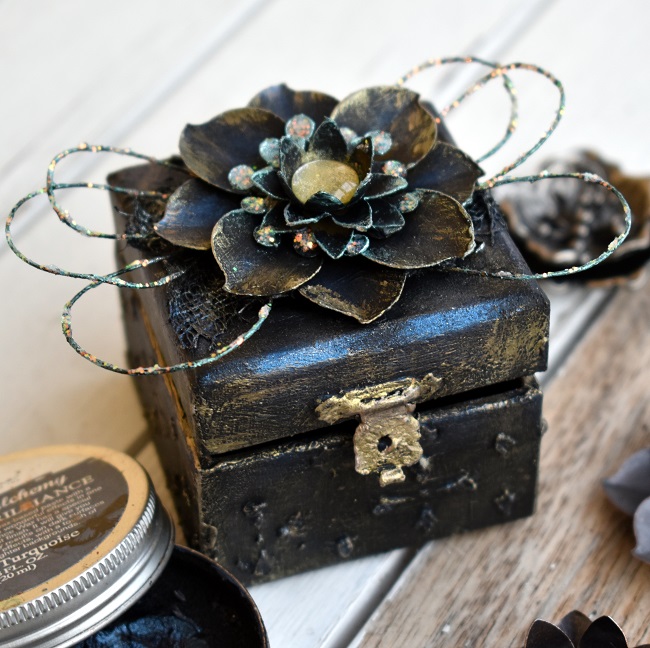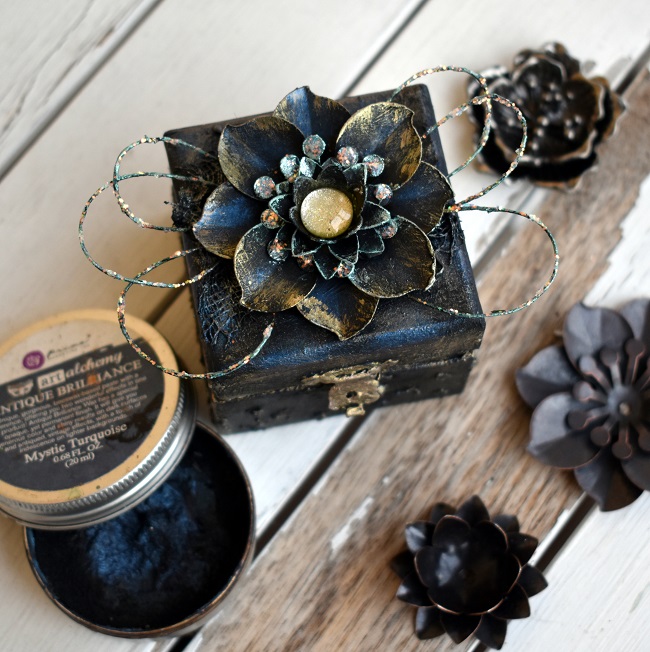 Vi ses! See you!
Katja
Material:
Prima Finnabair Art Basics Heavy Gesso 250ml – Black
Prima Finnabair Art Alchemy Acrylic Paint 50ml – Opal Magic Yellow-Blu
Prima Finnabair Art Alchemy Acrylic Paint 50ml – Opal Magic Aqua-Rose
Prima Finnabair Art Alchemy Sparks Acrylic Paint 50ml – Unicorns Hair
Prima Finnabair Art Alchemy Sparks Acrylic Paint 50ml – Mermaid Sparkl
Prima Finnabair Art Basics Super Heavy Gel 250ml
Prima Finnabair Art Basics Soft Matte Gel 250ml – Transparent Matte
Prima Finnabair Art Ingredients Melange Art Pebbles 46/Pkg
Prima Finnabair Art Extravagance Glitter 6g 6/Pkg – Ebony & Ivory
Prima Finnabair Mechanicals Metal Embellishments 9/Pkg – Flowers
Prima Finnabair Mechanicals Metal Embellishments 9/Pkg – Lotus
Prima Finnabair Art Alchemy Antique Brilliance Wax 20ml – Mystic Turquoise
Prima Finnabair Art Extravagance Texture Paste 250ml – Black Sand