Min fina kollega Alexandra har efter en tid hos oss bestämt sig för att gå vidare till nya utmaningar. På sin sista dag på jobbet fick hon en personlig gåva från mig – den här layouten. Fotot är från vår boklansering och boken på bilden har jag, Alexandra och en annan kollega Tobias skrivit.
Alexandra tack för din tid på Prolog. Du har varit en superbra medarbetare och jag kommer att sakna dig! Lycka till med dina nya utmaningar!
My lovely colleague Alexandra has after some time with us decided to try on a new job. On her last day at work I gave her this personal gift – a page I made. The photo is from our book release and me Alex and our colleague Tobias have written the book.
Alex, I will sure miss you. You have hallways performed with top quality! Good luck with your new challenges!
Material:
Vicki Boutin Mixed Media All the Good Things – 12×12 Paper pad
Vicki Boutin Mixed Media All the Good Things – Stamps and Dies set 1
Vicki Boutin Mixed Media All the Good Things – 7×10 Paper Pad
Vicki Boutin Mixed Media All the Good Things – Self-Adhesive Finishing Embellishments
Vicki Boutin Mixed Media All the Good Things – Ephemera Die-Cuts Icons
Vicki Boutin Mixed Media All the Good Things – Thickers Stickers
Vicki Boutin Mixed Media All the Good Things – On the Edge Paper Embellishments
Vicki Boutin Mixed Media All the Good Things – Rub-ons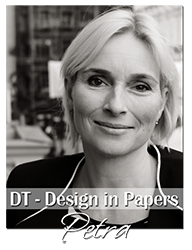 #MittKreativaKaos #DESIGNinPAPERS #VickiBoutin #MixedMedia #AllTheGoodThings