I found this S T U N N I N G collection by Simple Stories called Heart. The colors and patterns are just so lovely. I have already made three layouts and a card and today I will show one of the layouts and the card. The others will follow in the next few weeks to come.
Some of the sentiments of this collection are ment for documenting those who left us but I think it is also just fine to use for the everyday documentation of the sound and living. However if you do have someone that left this life and you want to make a memorandum I truly recommend this collection for that.
Jag har hittat den här U N D E R B A R A kollektionen från Simple Stories; Heart. Färger och mönster är bara så vackra, Jag har redan gjort tre layouter och ett kort. Idag visar jag en av layouterna och kortet och de övriga kommer i bloggen inom några veckor.
Några av texterna är menade för att minnas dem som lämnat oss, men jag tycker ändå att det funkar att använda för att dokumentera vardagen med dem som är friska och levande. Men om du har någon du saknar som du vill göra ett minnesalbum om så rekommenderar jag den här kollektionen.
Material:
Simple Stories – Heart – Ephemera bits and pieces cardstock diecuts
Simple Stories – Heart – 4×6 stickers
Simple Stories – Heart – 6×8 paper pad
Simple Stories – Heart – Cardstock Stickers
Simple Stories – Heart – 12×12 Simple Basic kit
Simple Stories – Heart – 12×12 Collection kit
Simple Stories – Heart – Teal/Gold
Simple Stories – Heart – 2×2 Elements
Simple Stories – Heart – 3×4 Elements
Simple Stories – Heart – Never forget
3D foam Squares, glue, staples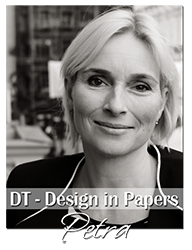 #SimpleStories #SimpleStoriesHeart #Heart #Scrapbooking #DESIGNinPAPERS #MittKreativaKaos #PaperCraft