Hej!
Idag visar jag en layout gjord med en av mina favoritkollektioner just nu, Wandering Ivy från Kaisercraft. Jag älskar de blåa och gröna färgerna och det romantiska draget i kollektionen. Så roliga och lätta att arbeta med. Jag scrappar såklart med bilder på mitt underbara barnbarn Saga. Skrattar åt mig själv och funderar på hur mitt scrapår 2018 kommer bli med tanke på att ytterligare ett barnbarn kommer inom några veckor. Hur många pärmar med layouter blir det i år? 🙂
Hello!
Todays layout is made with one of my favorite collections right now, Wandering Ivy from Kaisercraft. I love the blue and green colors and the romantic side of the collection. They are so much fun and easy to work with. The photographs are of course of my wonderful granddaughter Saga. I am laughing at myself and are thinking about this year and my scrapbooking. We are expecting yet another grandchild in the following weeks. How many albums with layouts will 2018 offer? 🙂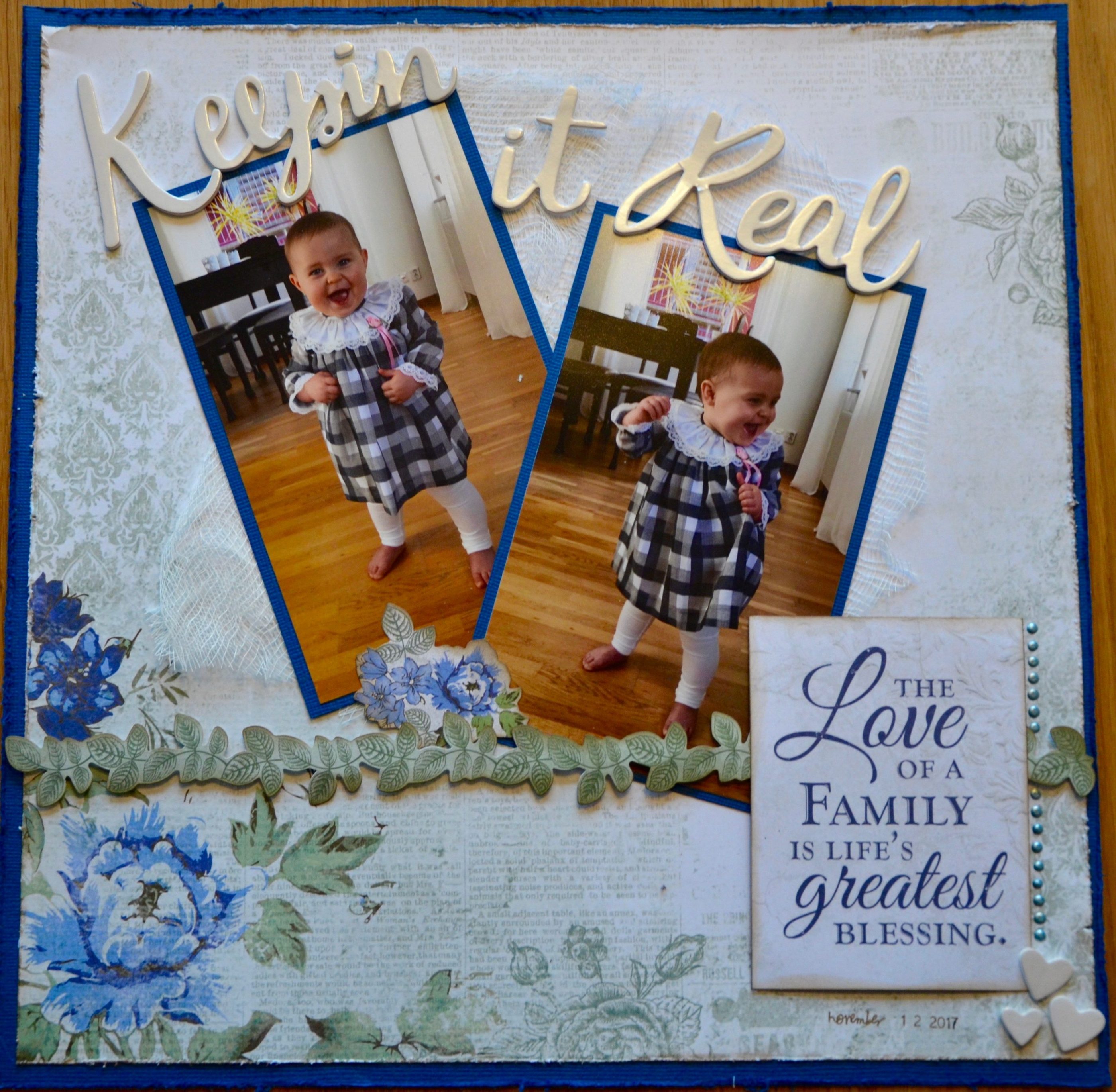 Denna gången har jag byggt min layout på ett blått cardstock från Bazzill. Likadant  cardstock har jag använt för tt göra fotomattor till bilderna.
I built my layout upon a cardstock from Bazzil, this time a dark blue one. I used the same kind of cardstock to make photomats for my photographs.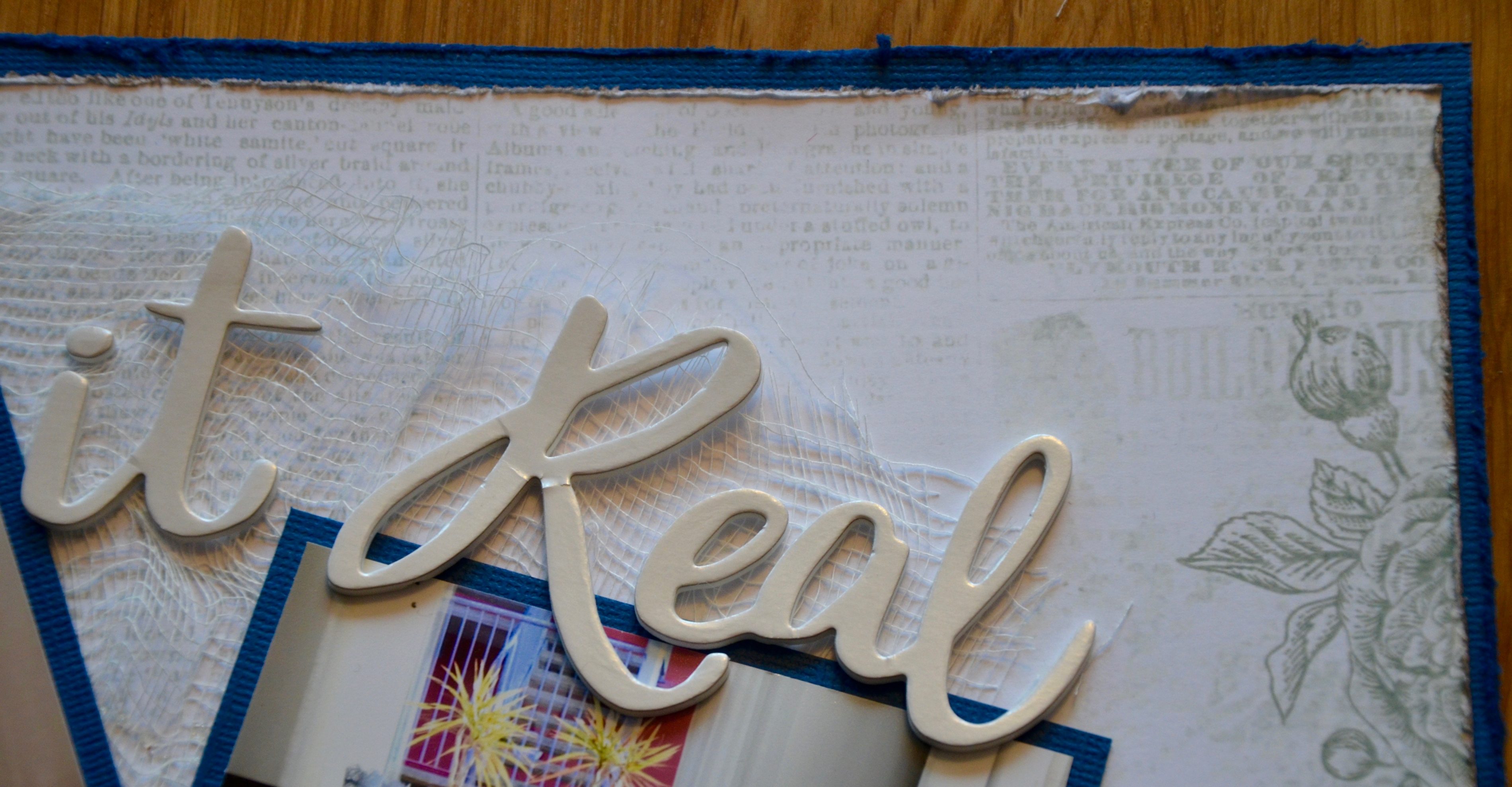 Ni som ser mina layouter då och då vet att jag älskar ostduk så det finns såklart med på denna layout också.
Titeln på layouten är gjord av thickers från American Crafts.
The ones of you that knows me, knows that I love cheesecloth. I used some on this layout as well.
The titel of the layout is made with thickers from American Crafts.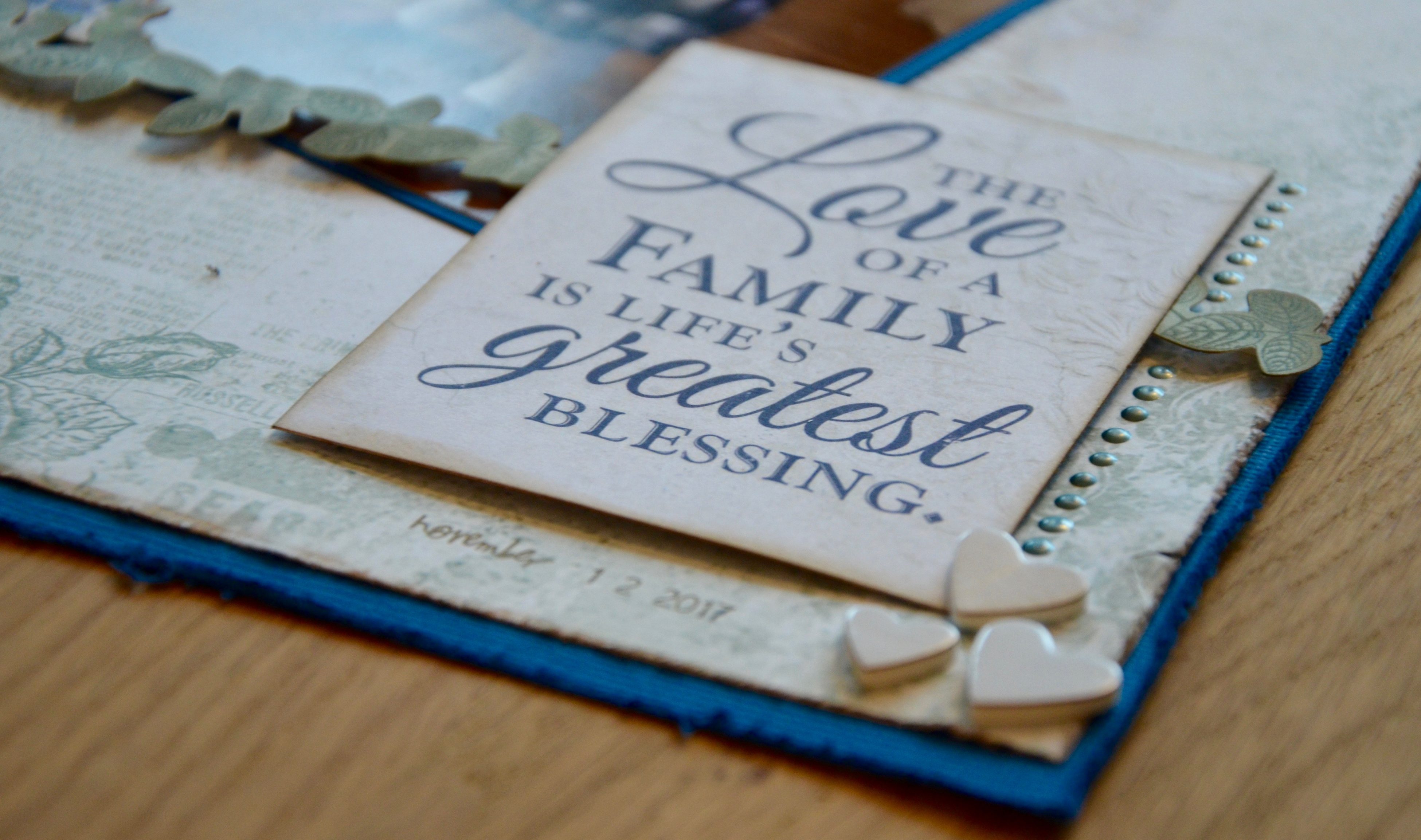 Jag har använt 3D-kuddar för att höja vissa dekorationer på layouten. Nuvo crystal drops har jag använt för att sätta lite bling på min layout. Det är ju aldrig fel med bling!
Tack för titten.
Trevlig helg!
I used 3D-pillows to raise some of the decorations on the layout. The Nuvo crystal drops was used to make som half beads. A little bling is always nice!
Thank you for stopping by.
Have a great weekend!
Jessica
Material:
Kaisercraft Paper Pack 12×12 – Wandering ivy
Kaisercraft Collectables Cardstock Die-cuts – Wandering Ivy
Bazzill Cardstock Mono 12×12 Canvas – Arctic
Scrapbook Adhesive 3L 3D Self-Adhesive Foam Squares
American Crafts Thickers – Dream
Nuvo Crystal Drops – Wedgewood Blue