Idag visar jag Er fyra stycken julkort jag gjort med hjälp av Mixed Media Mini Arts jag färglagt från Tattered Angels. Motiven är så där underbart gammaldags och juliga. Tryckta på ett tjockt tyg-liknande papper som är underbart att färglägga på. Jag har använt mig av Prima Marketings vattenfärger när jag färglagt.
Today I will show you four cards that I´ve made with Mixed Media Mini Arts from Tattered Angels. The picutres are so oldfashion and christmassy. The are on a cloth-like papers that are faboules to colour on. I´ve used Prima Marketings waterclolours.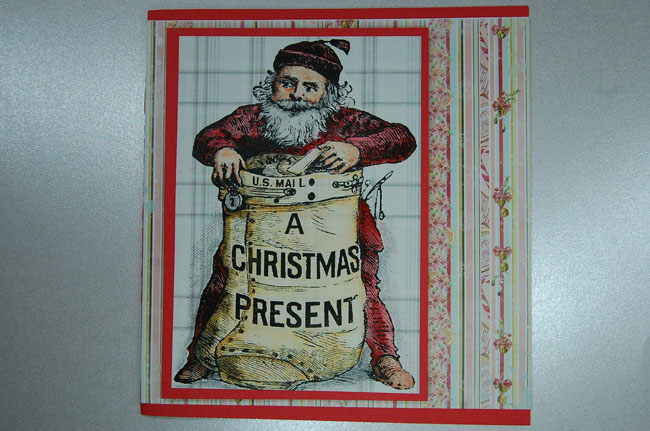 På dessa två korten har jag använt mig av papper från Bo Bunnys härliga julserie Carousel Christmas, som går i pastelliga färger i stället för i traditionella julfärger.
Here I´ve used papers from Bo Bunnys christmas-series Carousel Christmas, that are made in Bright colours instead of traditional christmas-colours.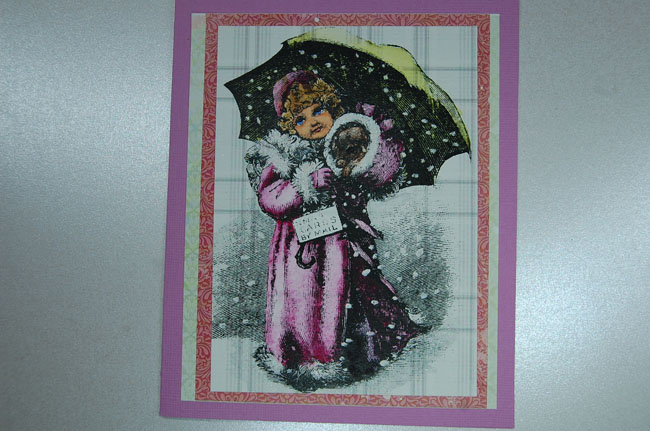 Här har jag valt att bara färglägga med en färg. Jag valde att det som skulle vara rött fick lite färg, vilket resulterade i kulorna på granen och tjejen bland paketen.
On this one below, I´ve chosed to colour with just one colour. I choosed the red one, so I coloured the baubles in the christmas-tree and the girl seated among the presents.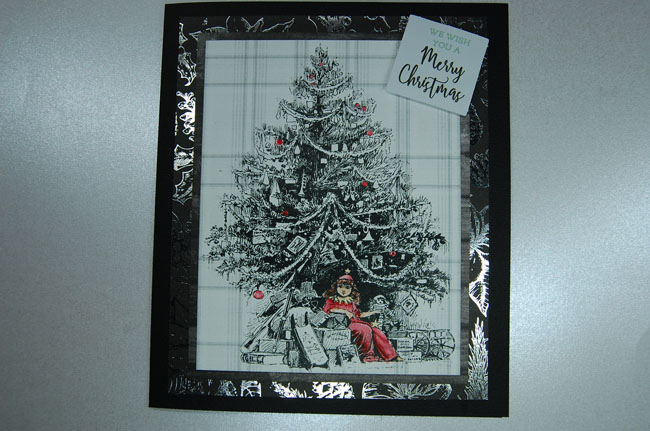 Papperna jag har använt mig här kommer från två ut av Kaisercraftes fina julserier.
The papers I have used on theese two cards are from two different Christmas series from Kaisercraft.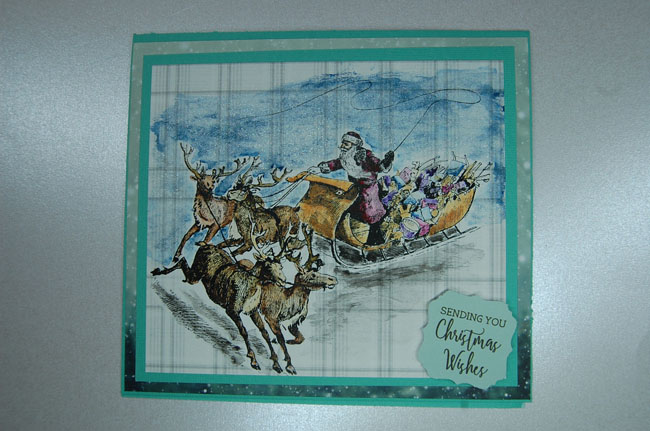 Det var allt för mig denna söndag, ha en underbar första advent.
This was all for med this sunday, have a wonderful day.
Material:
Tattered Angels Mixed Media Origins Mini Art – Nostalgic Christmas
Prima Confections Watercolor Pans 12/Pkg
BoBunny Paper Pad 6X6 – Carousel Christmas
Kaisercraft Paper Pad 6.5X6.5 40/Pkg – Christmas Edition
Kaisercraft Paper Pack 12X12 12/Pkg – Mint Wishes
Scrapbook Adhesives 3L 3D Self-Adhesive Foam Squares 217/Pkg – White Mixed
Crafters companion permanent tape runner
Tonic Studios Super Trimmer